Research project
SaFEGround - Sustainable, Flexible and Efficient Ground-source heating and cooling systems
Start date: 1 June 2021
End date: 31 August 2024
Funder: Engineering and Physical Sciences Research Council (EPSRC)
Value: £1.87m
Partners and collaborators: Imperial College London University of Cambridge De Montfort University
Primary investigator: Professor Leon Black
External co-investigators: Dr David Taborda (Imperial College London), Dr Niall Mac Dowell (Imperial College London), Professor Christos Markides (Imperial College London), Professor Alexander Michaelides (Imperial College London), Professor Abir Al-Tabbaa (University of Cambridge), Dr Andrew Wright (De Montfort University), Dr Paul Sapin (Imperial College London)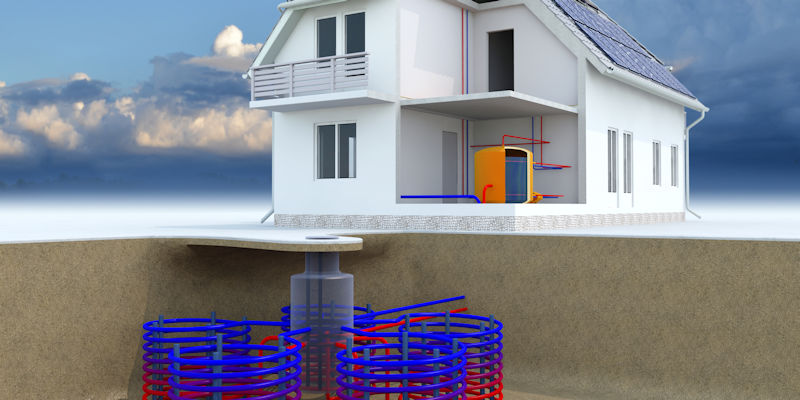 The UK is committed to significantly reducing its carbon emissions. Heating and cooling of buildings accounts for 25% of all UK final energy consumption and 15% of carbon emissions. SaFEGround aims to aid emissions reduction in this field by deployment of next generation heat pumps. These devices can extract 3-4 units of heat from a storage medium for each unit of electricity consumed.
With ongoing decarbonisation of electricity, such heat pumps offer a low-carbon alternative for heating and cooling. SaFEGround will bring together groups from Imperial College London, De Montfort University and the Universities of Leeds and Cambridge to investigate how ground-source heat pumps can be coupled with civil engineering structures to deliver low-carbon heating and cooling in a sustainable, safe and efficient manner.
At the University of Leeds, we will use our expertise in concrete technology and material durability to ensure optimum performance of concrete thermal heat piles throughout their entire design life. We will use the state-of-the-art facilities within the Centre for Infrastructure Materials to look for possible changes in performance upon concrete ageing. We will use the latest characterisation techniques to probe the concrete microstructure, using our expertise to reverse engineer concrete designed to perform for life.