Research team
View all members of Water, Public Health and Environmental Engineering
More

on Research team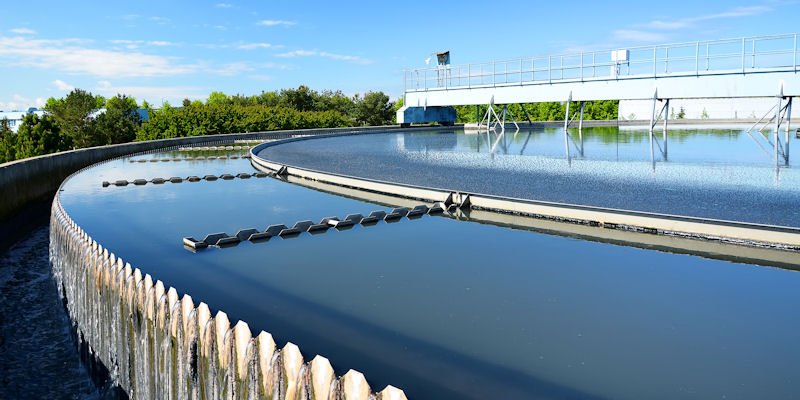 More

on Research team
Water, Public Health and Environmental Engineering
Water, Public Health and Environmental Engineering
Water, Public Health and Environmental Engineering
The relationships between civil infrastructure, human health and the environment are at the heart of our work. Our researchers have leadership roles in the University's flagship interdisciplinary centres water@leeds, the Global Food and Environment Institute, and the Centre for Global Development.
Our research considers pollutants and microorganisms in air, waste, land and water with a strong emphasis on the interrelationships between energy, sustainability, public health and environmental impact. We conduct experimental and computational studies to understand sources and exposure routes, and how the infrastructure we design, build and operate influences risks. We are interested in technical solutions and how these interface with human, economic, social and political systems. Much of our work is interdisciplinary, bringing engineering together with societal and economic factors.
We aim to advance understanding of the challenges in the UK and in the global south. We have experience in urban and rural environments, in both developed and developing countries and have a long history of collaboration from local to international stakeholders. Our research areas include:
Geoenvironmental engineering
Our research focuses on the safe management of contaminated land and the treatment of contaminated groundwater; safe reuse of nutrients from human waste, animal manures and other secondary organic materials in agriculture; the responsible management of industrial residues to increase resource efficiency; and the development of added value materials for use in construction.
Through state-of-art coupled modelling, we predict potential risks to groundwater from shale gas exploitation, carbon capture and storage, and nuclear waste disposal. We also predict non-linear variations in groundwater due to climate change through Artificial Intelligence.
Computational modelling of environmental flows
We develop and applying novel computational approaches to find solutions to real-world problems that involve complex environmental flows. Our expertise draws on the work of researchers from Leeds Institute for Fluid Dynamics, and feeds into our EPSRC Centre for Doctoral Training in Fluid Dynamics.
Our research spans computational fluid dynamics to describe the dispersion of pollutants in the built and urban environments; hydrological modelling of rivers for flood risk management; performance of sustainable drainage systems; design of hydraulic infrastructures; and mixing of complex fluids where a chemical or biological process maybe occurring, such as wastewater treatment processes and ocean pollution.
Indoor air and airborne infection
Our work focuses on the interaction between building design, ventilation and indoor air quality. We have particular interests in engineering interventions to manage risk of disease transmission and ill health from airborne infection, using experimental studies, computational fluid dynamics and risk modelling.
Our work has significant impact including preventing hospital-acquired infections and supporting the understanding of environmental transmission as part of the COVID-19 pandemic response.
Circular economy, resource recovery and solid waste management systems
Our work addresses the challenge of delivering sustainable engineering solutions to accelerate the transition to a circular economy. We provide answers to the global crisis in solid waste focusing on realities of absence or failing infrastructure, leading to global challenges such as plastic pollution and marine litter, open burning contribution to climate change, and bioerosol emissions.
Our research also covers the optimisation of the water, carbon, nitrogen and phosphorus cycles in waste management systems through bioenergy generation, nutrient recovery and wastewater reuse. We develop new methodologies for system-wide diagnostics, modelling and intervention, towards a sustainable global circular economy.
Water, sanitation, wastewater and faecal sludge management, public health
We have a multidisciplinary approach spanning technical, institutional, economic and social dimensions of effective modern professional water and sanitation service provision. We work at the heart of global efforts to deliver the United Nations' Sustainable Development Goal 6: Clean water and sanitation for all.
Our research spans resource recovery from faecal and sewage sludge; virtual water; energy efficiency and climate change; anaerobic digestion; wastewater pond and algal technologies; novel approaches to faecal sludge management; humanitarian WASH; menstrual health management; gender; and equality.
Our expertise feeds into the EPSRC Centre for Doctoral Training in Water and Waste Infrastructure and Services (Water-WISER).
Further information
View all members of our research group and publications.
View our waste and health and plastic pollution websites for more details about these research areas.
You may be interested in our Water, Sanitation and Health Engineering MSc (Eng) and Environmental Engineering and Project Management MSc (Eng) degrees.
PhD projects
We have opportunities for prospective postgraduate researchers. Find out more.
Informal enquiries can be made to the group leader or any member of staff working in a relevant area.
Contact us
If you would like to discuss an area of research in more detail, please contact Professor Doug Stewart.