School of Physics and Astronomy
Professor Melvin Hoare wins Royal Astronomical Society award
He won the award for his work on the Development in Africa with Radio Astronomy (DARA) project
Find out more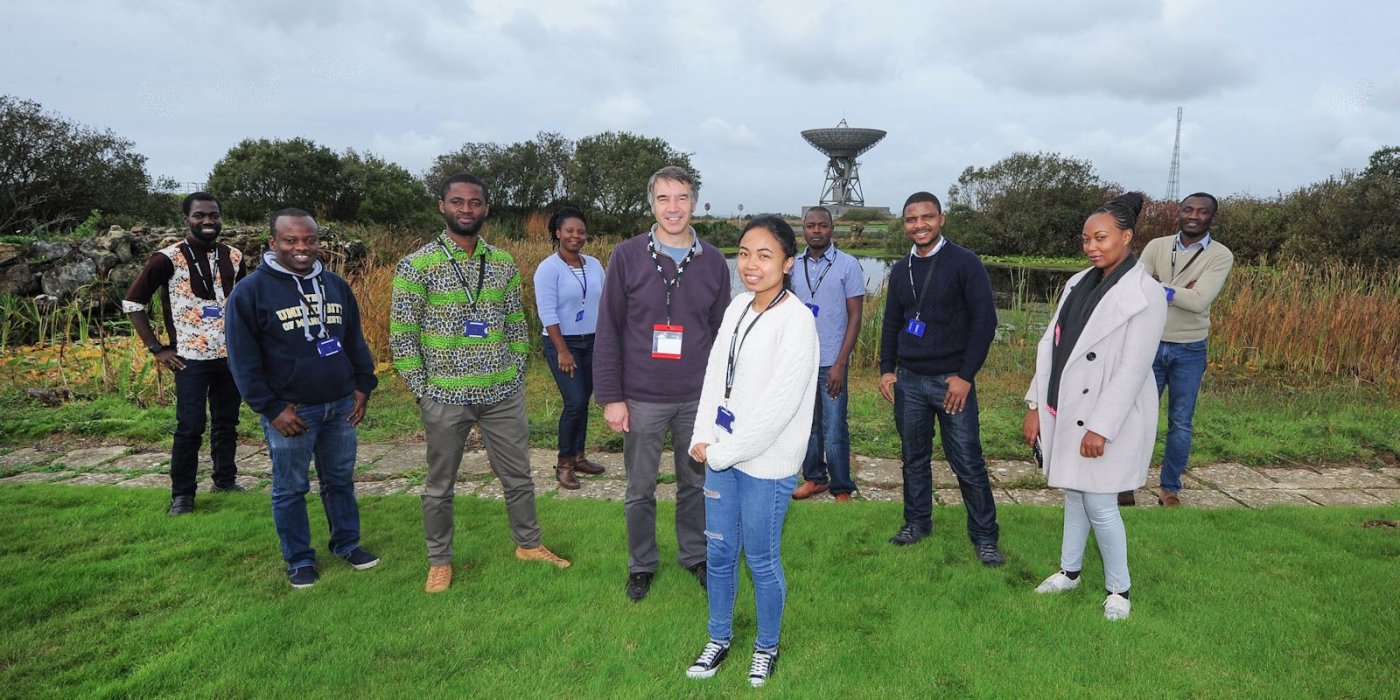 Find out more
Life as Earth evolved
During long portions of the past 2.4 billion years Earth may have been more inhospitable to life than scientists previously thought
Find out more
Find out more
Scroll down
90

%

of our research activity is

'world-leading' or 'internationally excellent' latest REF
Top
100
World Top 100 University
QS World University Rankings 2022
Silver
award for our commitment to gender equality
Athena SWAN Charter
Research and innovation
Our research activity covers the following main areas: Star and planetary system formation; Spintronics in condensed matter; Experimental biophysics and bio-nanoscience; Dynamics of polymers and complex fluids; and Quantum information theory and its applications.
In addition, we are applying our collective expertise to the development of sustainable energy harvesting and storage, and towards translation into healthcare and medicine.
More

on Research and innovation
We are delighted to invite you to The Bragg Exchange 2022, the Bragg Centre for Materials Research's 4th annual research symposium.
Tuesday 25 January 2022, 09:00 - 20:00
More

on The Bragg Exchange 2022
We have an expert team, which supports our academics to exchange vital knowledge and experience with industry and other organisations.
More

on Working with business
We have a dedicated Employability Team that provide businesses with access to our talented students through a range of services.
More

on Recruit our students
The University community is made up of a wide range of people with diverse backgrounds and circumstances, which we value and regard as a great asset.
More

on Equality and inclusion
"RT @BraggRoyceLeeds: Didn't get your ticket to The Bragg Exchange? 🎟️ Still want to hear our innovative materials research?👩‍🔬👨‍💻 Join… t.co/lmmw9JfVGR" -
3 days ago
"Congratulations to Professor Melvin Hoare who has won the @RoyalAstroSoc Education Award for Higher Education 2022!… t.co/7Fy8AxYTxp" -
3 days ago
"RT @LULGalleries: What's that shiny gold thing glinting in the Gallery lights? It's WH Bragg's actual Nobel Prize Medal! Budding sci… t.co/gxz8dYYQsT" -
4 days ago