Our Physics MSc
Deepen your knowledge and skills in physics, with research-based learning in our cutting-edge facilities
Course details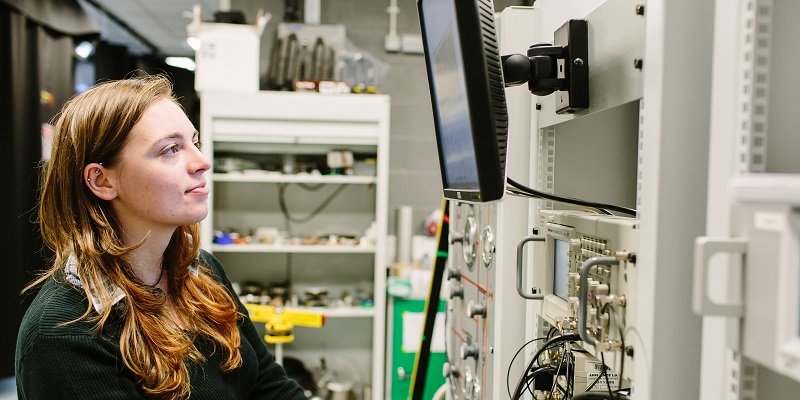 Course details
5th in the UK
Physics, Guardian University league tables 2020
Our reputation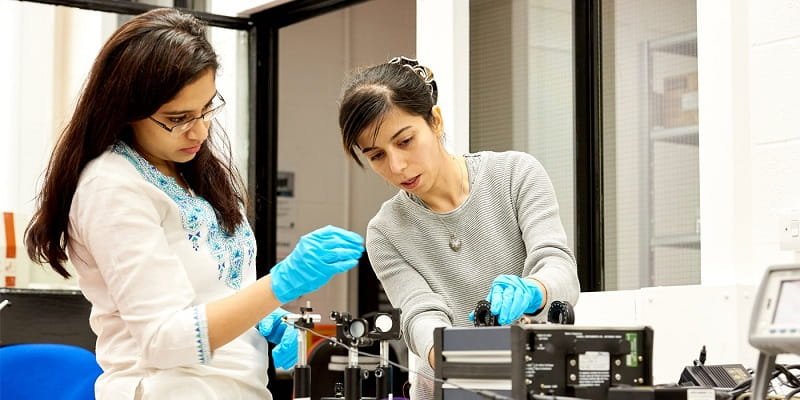 Our reputation
Link to Leeds
International students can talk to current students to find out what it's like to live and study in Leeds
Find out more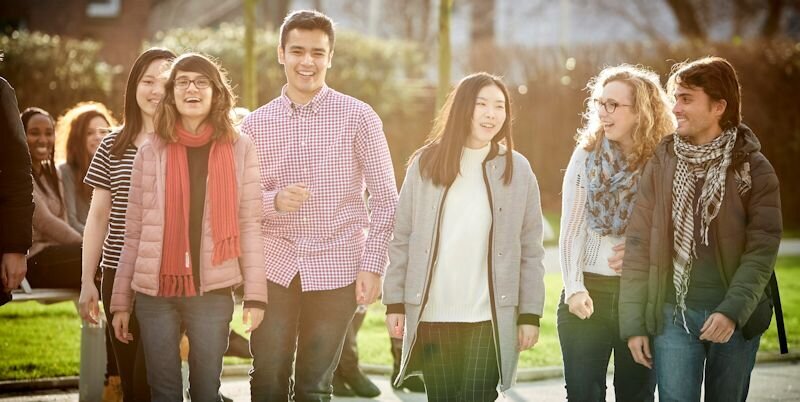 Find out more
Scroll down
Masters courses
Masters courses
A Masters degree can really help you to stand out in today's competitive job market. Our Physics MSc will equip you not only with expert subject knowledge, but with important professional and transferable skills that employers are looking for.
You'll be directly engaged in research through substantial individual and team-based project work when you may benefit from accessing our specialist facilities.
Once you've graduated, you'll be well placed to enter a senior role in industry. You might start a career with a small high-tech company looking to develop new markets or a large corporate organisation looking to manage growth. Physicists find employment in a variety of sectors such as aerospace, consumer electronics, energy and power, healthcare, IT and telecommunications.
Exceptional student experience
You'll join a friendly, supportive and diverse postgraduate community of over 1,000 engineering and computing students who come from all around the world. A personal tutor, and our student support teams, will provide advice and support throughout your degree.
Find out more about our diverse student community from example profiles of our current students and alumni.