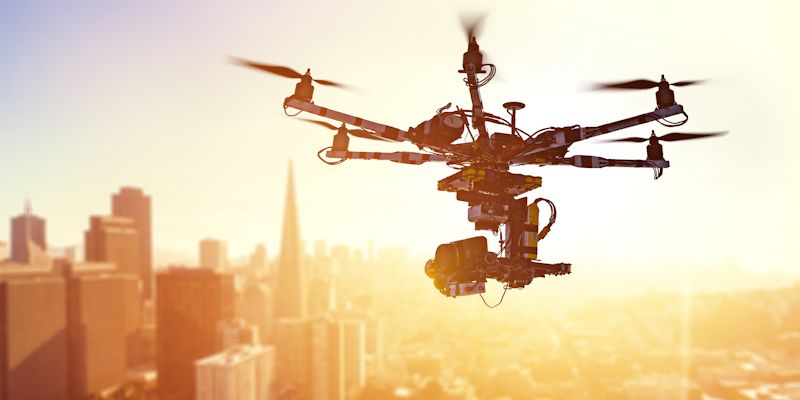 From fixing broken street lights to patching potholes, or identifying corroded utility pipes, the University of Leeds Infrastructure robotics team believes robots stationed around cities could significantly improve our efficiency.
The University of Leeds is leading a pioneering £4.2m national infrastructure research project with the vision of creating self-repairing cities. The project will develop small robots to identify problems with utility pipes, street lights and roads and fix them with minimal environmental impact and disruption to the public. The project is part of a £21m funding for 'Engineering Grand Challenges' research, which aims to tackle some of the major challenges facing science and engineering.
Our researchers are initially developing new robot designs and technologies in three areas:
"Perch and Repair" – research to develop drones that can perch, like birds, on structures at height and perform repair tasks, such as repairing street lights.
"Perceive and Patch" – research to develop drones able to autonomously inspect, diagnose, repair and prevent potholes in roads;
"Fire and forget" – research to develop robots which will operate indefinitely within live utility pipes performing inspection, repair, metering and reporting tasks.
The team works with Leeds City Council and the UK Collaboration for Research in Infrastructure and Cities (UKCRIC) to ensure that the robots are thoroughly tested before being trialled in a safe and responsible manner in Leeds.
See the Self Repairing Cities project pages for more information about our work.
PhD projects
We have opportunities for postgraduate researchers. Find out more.
Contact us
If you would like to discuss an area of research in more detail, please contact Professor Phil Purnell.