Neville Centre of Excellence in Cement and Concrete Engineering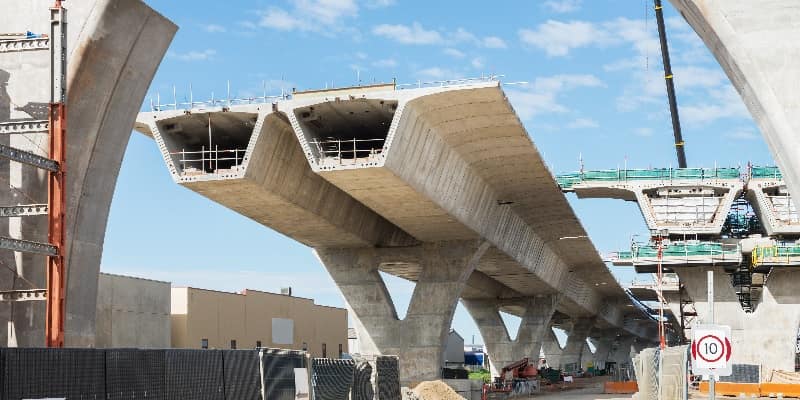 The aim of the Neville Centre is to facilitate solutions for both industry and academia in the area of cement and concrete design engineering. The Centre will focus on developing the links between current material experts working at the nano- and micro-structure scale and those working on long-term macroscale design performance, with the aim of enhancing both traditional and innovation-led design. The Centre will maximise industrial involvement and ensure a productive dialogue between fundamental research and practical application.
A tribute to Professor Adam Neville
The Centre, created on the 6th October, 2017, takes its name from Adam Neville, former Professor and Head of the Department of Civil Engineering, University of Leeds from 1968 to 1978. Prof Neville was recognised internationally as a world-leading expert in concrete and wrote the seminal textbook, 'Properties of Concrete' - known as the "concrete bible" by engineering students and graduates everywhere. The Centre commemorates the leading or second-to-none contribution of Prof Neville to the area of concrete.
The Neville Centre Symposium and National PhD Competition
The Neville Centre was created with the support of the Neville Family and one of their stipulations was that they wanted to support / reward UK based PhD students working in the area of cement and concrete. To this effect, the Centre operates the yearly Adam Neville Best UK Based PhD in Cement and Concrete Engineering Competition for which the winning entrant receives a cash prize of £2000, donated by the Neville Family. The competition is also run in collaboration with the Concrete Society.
Since 2018, the PhD Competition has been run jointly with the Neville Centre Symposium; the Symposium aims to give academia and industry the opportunity to promote innovations in the field of cement and concrete design engineering. Recent Symposium themes have been 'Transformative Materials' and 'Designing for a low-carbon infrastructure'.
The Centre also continues to offer the opportunity to an international audience to observe leading research and technical developments from both academia and industry through its Autumn and Spring seminar series and its newly developed biannual CPD course, 'Multi-scale cracking of concrete materials', which it introduced in 2021 in collaboration with RILEM.
Contact us
If you are interested in working with us, or have any queries that you would like to discuss, please contact the Director of the Centre Professor John Forth.