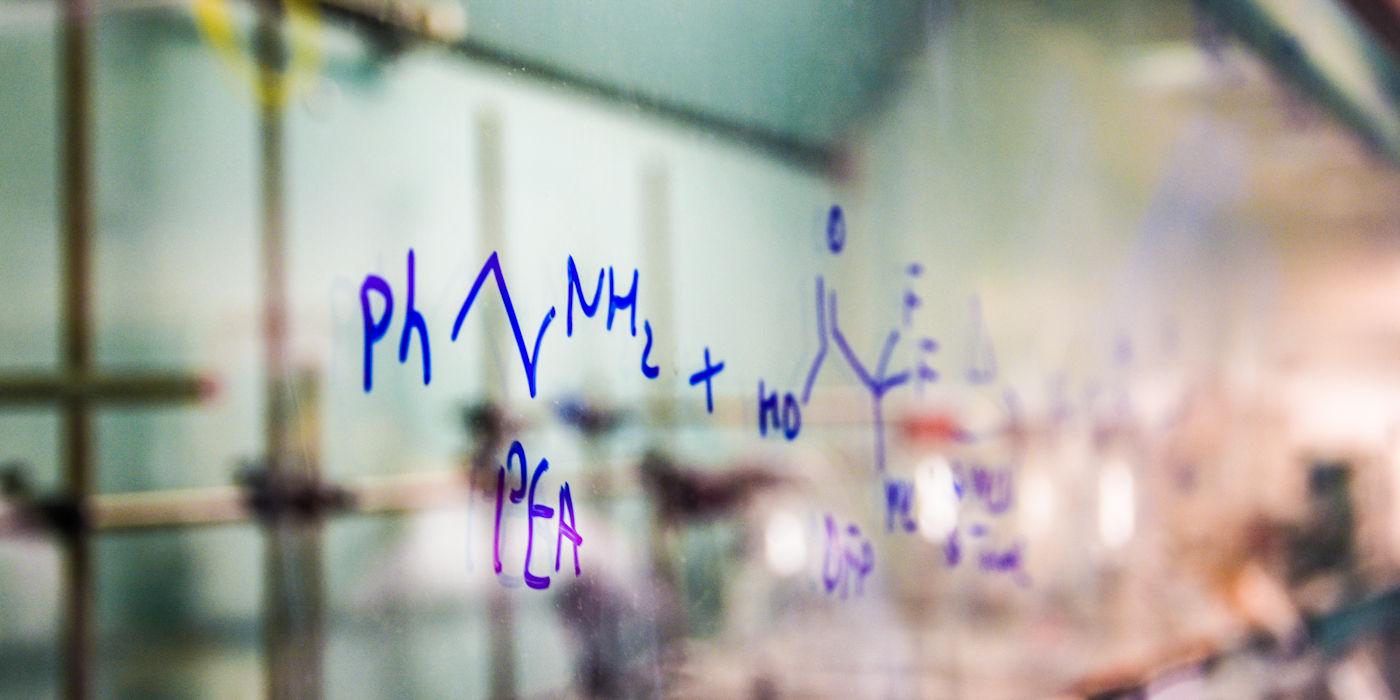 97% of our research activity submitted to the Units of Assessment (UoA12), which includes Chemical and Process Engineering, were assessed as "world-leading" or "internationally excellent" by the Research Excellence Framework (REF) 2021. We have:
Delivered impactful research
Led significant industry-driven developments, such as online process sensing and data fusion techniques, the digital design of pharmaceuticals and their formulations, and digital manufacturing of high-value products.
Developed a new type of intelligent chemical manufacturing technology through a £2m Engineering and Physical Sciences (EPSRC) grant, which resulted in reduced costs and shorter production times to safely get a new medicine from lab bench to commercial use. This is a complex process previously taking up to longer than 10 years.
Developed advanced methods for decarbonising industry as well as in the processing and decommissioning of nuclear fuels. This includes the joint award of a £1.26m grant with the University of Sheffield to investigate ways of decarbonising the UK steel industry, and being a lead academic partner in the £50m Glass Futures project which brings together more than 30 industry partners.
Led the EPSRC-funded DISTINCTIVE Consortium, which received a Royal Society of Chemistry's Industry-Academia Collaboration Award for supporting the UK government's strategy on nuclear decommissioning and waste management.
Received a National Nuclear Users Facility for study of multiphase fluid flow, enabling research on safe pipeline transportation and nuclear reactor operation.
Translated fundamental research into impact via the formation of a number of spin out companies, such as Ionix Advanced Technologies Ltd. Work focused on high temperature piezoelectric products for continuous health monitoring of high temperature process and energy plant. Spin-out Optimum Vitrum pioneered a new way to make toughened glass for mobile phone screens and wearable devices.
Received a Fellowship from the Institution of Chemical Engineers (IChemE) and the UK Parliamentary Office for Science and Technology (POST) to advise MPs on policy issues relating to chemical weapons.
Led the award for the EPSRC National Facility for Advanced Electron Microscopy, SuperSTEM at Daresbury Laboratories, which has shown, for the first time, that it is possible to detect the presence of a single atom impurity in a material using the change in vibrational properties.
Developed new processes for the remediation and re-use of chemical and bio-waste products including high quality chemical products and biofuels from low quality biomass, and algae, as well as the production of carbon nanotubes/hydrogen from waste plastics.
Built an internationally distinct specialism in the translation of analytical techniques for soft matter and complex materials systems. Exploited advanced synchrotron methods through a partnership with the Diamond Light Source, and electron microscopy techniques including multimillion pound equipment awards. This will enable the rapid analysis of soft materials and underpin the development of Net Zero technologies.
Grown our interdisciplinary research
Led the integration of advanced materials research through development of the Bragg Centre for Materials Research.
Collaborated with major national and international infrastructure such as National Facility for Advanced Electron Microscopy, such as SuperSTEM, the Diamond Light Source, and the Sir Henry Royce Institute.
Pioneered Molecules to Manufacturing, a new interdisciplinary research strand in particle technology at the University which has led to the award of a new Centre for Doctoral Training in Molecules to Product, funded by EPSRC.
Developed whole energy system integration approaches through interdisciplinary working across campus, and leadership of the Energy Leeds Research Network.
Contact us
If you have an enquiry, please contact Professor Rik Drummond-Brydson, Director of Research and Innovation.