Intelligent technology to scale-up nanomaterials production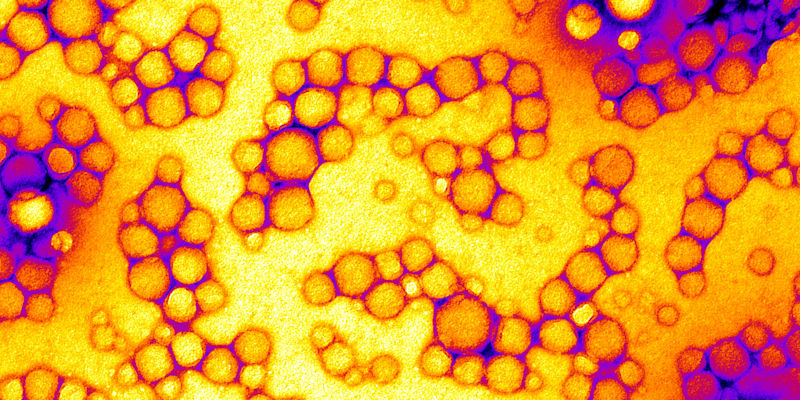 New technology that can monitor nanoparticles in real-time could accelerate the production of advanced consumer products, including drugs that are key to improving the health of a growing population.
The technology, developed by University of Leeds researchers, is the first of its kind. It is a sustainable, cost-effective alternative to the current method of production, and brings innovation beyond a laboratory setting across several manufacturing environments.
Many pharmaceuticals, including new-generation mRNA vaccines and anti-cancer drugs have advanced properties, resulting from the precise engineering of nanoparticles. These properties ensure safe and effective drug delivery.
The performance of these particles is governed by their precise dimensions, all the way down to the nanometre scale which is many thousands of times smaller than the width of a human hair.
This complexity means current methods of production rely on specialist engineers working in high-spec laboratories that are expensive to run. As a result, sustainable and cost-effective scale-up is yet to be achieved.
To address this issue, researchers from the University of Leeds are developing platform technologies with advanced chemical reactors underpinned by computational intelligence. The technology is capable of monitoring the nanoparticles in real-time.
It uses algorithms that enable the machines to 'self-optimise,' incorporating data obtained from laboratory experiments. This helps to build up an understanding of the processes and fine-tune reaction conditions.
The result is scaled-up, commercially viable production of advanced nanoparticle products, which maintains the precise control achieved in research laboratories.
Project partners include AstraZeneca, DeepMatter, CPI, and Somaserve.
Cross-cutting materials research
Dr Nicholas Warren, from the School of Chemical and Process Engineering, is leading the research alongside colleagues Dr Richard Bourne, Dr Thomas Chamberlain from the School of Chemistry, and researchers from the University of Sheffield.
The interdisciplinary project uses research capabilities, specialist infrastructure and expertise from the University of Leeds' Institute of Process Research and Development and colloid and polymer engineering laboratories.
Leeds is a founding partner of the Henry Royce Institute for Advanced Materials, and the Institute's work will take place in the University's new Bragg building. This research supports the Royce Institute's Materials 4.0 initiative for smarter materials production.
The work is to be carried out using a £1.7m Diamond-Leeds SAXS instrument which will enable detailed characterisation of particles during their formation, enabling researchers to fully understand the particle formation process.
Further information
Learn more about Drs Nicholas Warren, Richard Bourne, and Thomas Chamberlain.
Discover more about the University's Bragg Centre for Materials Research.