Institute for Process Research and Development (iPRD)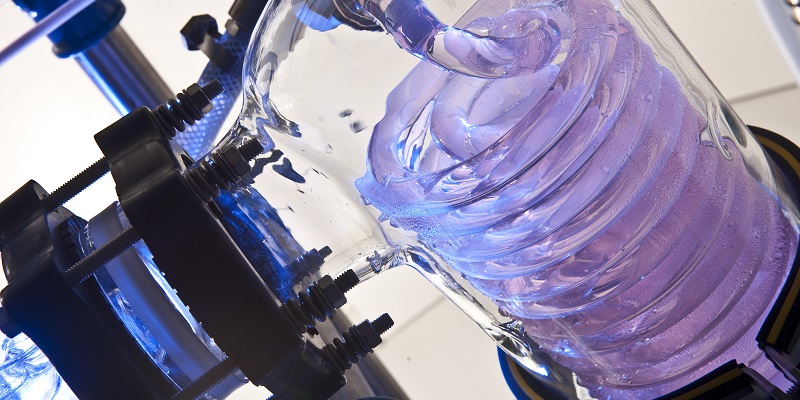 The safe, sustainable and economic manufacture of the fine chemicals, pharmaceuticals and new materials to meet global needs represent major societal challenges, the solutions to which require cross-disciplinary thinking and approaches. New catalytic and processing technologies are required to make better use of existing chemical feedstocks, as well as embracing new renewable sources of feedstocks such as bio-based raw materials. The use of cleaner technologies such as electrochemical and photochemical processes require both new chemistry and engineering solutions to become viable commercial processes.
Researchers in this grouping collaborate extensively with colleagues in the School of Chemical and Process Engineering and beyond through the University's Institute for Process Research and Development (iPRD). The iPRD is underpinned by four joint appointments between the Schools of Chemistry and Chemical and Process Engineering, including two Professors appointed from the industry with over 30 years' experience. The iPRD is home to a 650 m2 state-of-the-art process development laboratory which is the first of its kind in the UK. We collaborate extensively with industry through the iPRD's Industry Club (a major pre-competitive research forum) as well as through individual research projects.
Key strengths within the group include:
Development of continuous flow platforms for challenging processes such as electrochemistry, photochemistry, biocatalytic transformations and multiphasic chemistry. An exemplar technology is the Freactor, developed at Leeds and commercialised by Asynt
Rapid autonomous optimisation of chemical manufacturing through digital processing, using automated feedback loops to identify optimum processing conditions
Development of new catalysts and catalytic processes for applications in fine chemical synthesis e.g. hydrogen transfer chemistry, polymerisation catalysts etc
The utilisation of feedstocks from renewable resources e.g. development of personal care products from food waste and other resources (commercialised through the University of Leeds spin-out company Keracol and high-value chemicals from lignin waste
Development of novel technologies for the capture and reutilisation of carbon dioxide exploited through the University of Leeds spin-out company C-Capture
Further information
View all members of our research group and publications.
PhD projects
We have opportunities for prospective postgraduate researchers. Find out more.
Contact us
If you are interested in collaborating with us or joining our research team, please get in touch with a relevant member of staff.