Transforming Europe's drug discovery practice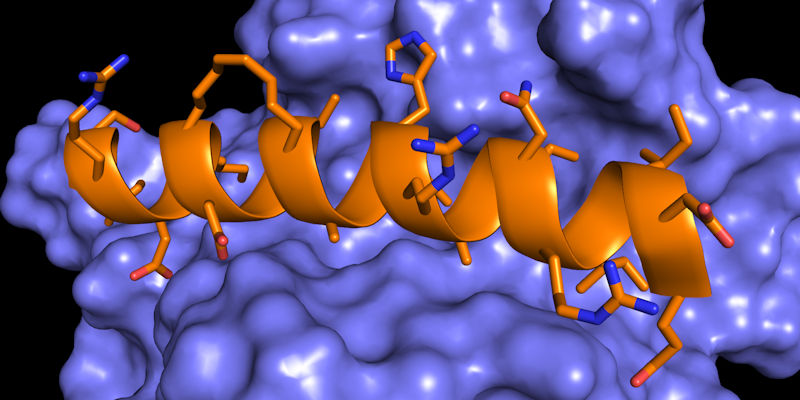 Drug discovery practice across the UK and Europe was made more efficient by the setup of the European Lead Factory (ELF), a multi-million euro innovation in which University of Leeds chemists played a significant part.
The ELF was launched to provide a way for large companies, biotechs and academics to produce, pool and access unique chemical compounds for high-throughput screening. This is an essential part of the drug discovery process, in which scientists search for a specific molecule that will successfully bind to their protein targets. But with a potentially vast source of synthetic molecules, it had previously been difficult for pharmaceutical companies to find suitable starting points for challenging targets; or indeed for researchers at smaller organisations and academic institutes to access these types of screenings at all.
The EUR196 million European Lead Factory project, co-funded by the EU's Innovative Medicines Initiative, brought together seven major European pharmaceutical companies, 10 SMEs in the sector and 13 universities. The University of Leeds was invited to participate based on its international reputation for making chemically-diverse molecules.
At the centre of the vision for the ELF was a shared Joint European Compound Library (JECL) – a large collection of over 500,000 small-molecule chemical compounds to be made available to researchers from all over Europe for free screenings. A substantial part of this library was the 200,000-strong Public Compound Collection (PCC), consisting of completely new and distinctive compounds contributed by university teams and SMEs.
Leeds' Professor of Chemical Biology Adam Nelson was given the role of chairing the PCC's Library Selection Committee, which was ultimately responsible for deciding the structure and composition of the PCC.
He remembers: "We needed to ensure that those compounds in the public collection were going to be different enough to those which are widely found within the industry collections or commercially available and would provide a complete and high-quality ongoing resource."
Professor Nelson, together with the other team members of the PCC selection committee, led the consortium through the essential steps of agreeing and defining the PCC's compound criteria. In addition, all resulting chemistry proposals put forward – over 1000 in total - were scrutinised by the Committee and a decision made on whether to accept each one for production by SME partners.
The University of Leeds itself was the biggest single contributor to the PCC, developing chemistry that led to over 21,000 new individual compounds – almost 10% of the collection. This role was led by Professor of Organic Chemistry Steve Marsden, building on his research in diversity-oriented chemistry.
The University of Leeds itself was the biggest single contributor to the PCC, developing chemistry that led to over 21,000 new individual compounds – almost 10% of the collection.
He explains: "Often when chemists develop synthetic roots, they will make very closely-related molecules to that – but at Leeds our approaches in array chemistry allow us to make very diverse collections. Scientifically it is really exciting, and it was rewarding to know that we were filling in the gaps, making molecular classes which hadn't been previously available for practical use."
The ELF has changed the strategies and practices across European drug discovery organisations of all size. 'Hit lists' generated by the ELF's public screens have resulted in new patents, two new companies, partnering deals and antibiotic development programmes, while its molecules have been screened for use in targets including neglected tropical diseases, neurodegeneration, and cancer.
Further information
Visit the ELF website to learn more about how to access this unique compound collection, and for details of other successes from the ELF.
Contact us
If you would discuss this area of research in more detail, please contact Professor Adam Nelson or Professor Steve Marsden.