Chemical Biology and Medicinal Chemistry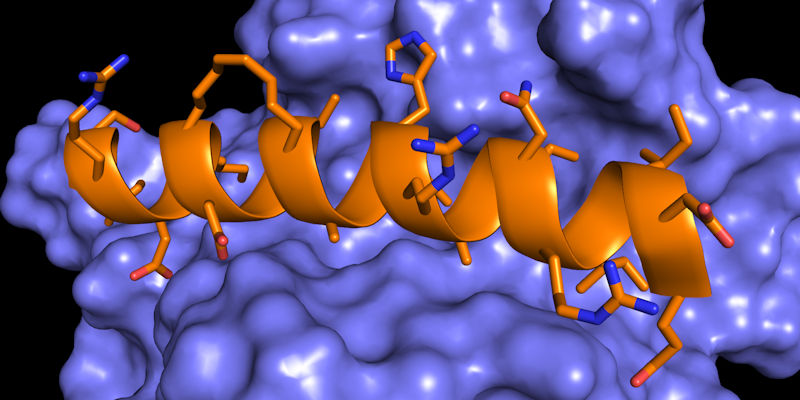 We focus on the application of chemical approaches to problems in biology and medicine. By advancing our understanding of the molecular basis of life, we open new opportunities for treating diseases as diverse as cancer, bacterial and viral infections, and neurodegenerative diseases.
Our research is underpinned by expertise in chemical synthesis, medicinal chemistry, molecular recognition, enzymology, biophysical and analytical methods, and nanoscience. Our work is inherently interdisciplinary and we work closely in collaboration with biologists, medics and industrial partners.
Chemical biology
Applying chemical methods to the study of biological problems is a key interest in the group. Research in this area focuses on:
Developing chemical tools and approaches for interrogating complex biological systems
Elucidation of fundamental biological mechanisms
Engineered and modified proteins: methods and applications in industrial biotechnology
These research interests are largely coordinated through the Astbury Centre for Structural Molecular Biology.
Medicinal chemistry
We focus on the discovery and optimisation of bioactive molecules for a wide range of potential therapeutic targets. Research in this area focuses on:
Early-stage drug discovery
Targeted delivery systems for imaging and/or therapeutics
Technologies for disease diagnosis
Many of these activities are undertaken in collaboration with the University's biomedical research groups.
Major research projects and links with industry
Members of the chemical biology and medicinal chemistry group lead or participate in a number of large multi-centre and multinational projects funded by UKRI and the European Union:
PoPPI - Perturbation of Protein-Protein Interactions
synBIOcarb - Synthetic Glycobiology for cancer diagnostics and drug targeting
TASPPI - Targeted small-molecule Stabilisation of Protein-Protein Interactions
We have strong links to the pharmaceutical and biotechnology sectors, and many projects are undertaken in collaboration with industry.
Facilities
A facility for screening small molecule libraries
A suite dedicated to the high-throughput synthesis of small molecules
Computer cluster dedicated to ligand design
Integrated laboratories for protein engineering and chemical biology research
Access to all major structural biology and biophysical techniques is available through the Astbury Centre for Structural Molecular Biology. The £17million Astbury BioStructure laboratory has internationally-leading facilities for cryo-electron microscopy and biological NMR spectrometry.
Further information
View all members of our research group, our recent projects and publications.
PhD projects
We have opportunities for prospective postgraduate researchers. Find out more.
Contact us
If you are interested in collaborating with us or joining our research team, please get in touch with a relevant member of staff.