Glass global centres of excellence unveiled for the north of England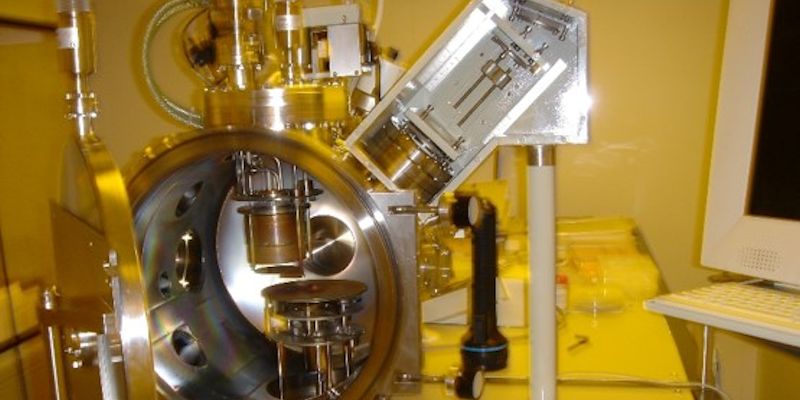 Professor Animesh Jha, whose expertise lies in glass materials, will be the lead academic for the nominated University of Leeds site as part of the newly announced £50m Glass Futures project.
The plans have been unveiled for twin centres of excellence for glass in the north of England, aimed at putting the UK at the forefront of global manufacturing. Glass Futures brings more than 30 industry partners, some including Guardian Industries (UK), NSG-Pilkington, Encirc 360, Owen Illinois, Siemens (UK), and Swarovski.
It will be led by the University of Leeds with support from Cambridge, Liverpool, Nottingham, Sheffield Hallam and Swansea. Half the project cost is expected to come from industry with matched funding sought from Government.
Professor Animesh Jha, School of Chemical and Process Engineering, will be the lead academic for the University of Leeds' site. He specialises in the properties of glass for developing novel functions for light capture and generation for device engineering and for medical device applications using advanced laser processing techniques.
The facilities will bring together world class experts to carry out research into energy and emissions reduction, glass formulation and new high-tech products for display electronics, energy harvesting, architecture, and packaging. The Leeds site would focus on the 'cold' side of glass production, with research into coatings, structure and the use of glass in medicine. The exact location of the Leeds site has yet to be determined.
Professor Jha said: "Glass as a material continues to evoke human imagination for transforming living space that is closely connected with the natural environment, and its use in building architectures and displays symbolises prosperity. Research and innovation to create new imaginative structures and functions for manufacturing products is at the Glass Futures' vision, which industry and academia collectively share for UK's prosperous future".
Research and innovation to create new imaginative structures... is at the Glass Futures' vision, which industry and academia collectively share for UK's prosperous future.
For supporting this vision, skill development is also important for research in academia and manufacturing in industry where we will all play very important roles.
Sir Alan Langlands, Vice-Chancellor of the University of Leeds, said: "If Britain is to continue to be an important player on the global stage, we need a collaborative approach to our industrial strategy. We need the best academic brains to work with the best innovators and the best manufacturers. The University is enthusiastic about its part in this project.
"At Leeds we have a strong commitment to education and skills development, and to research that makes a real difference in the world. This is a great example of universities using their expertise to work with industry to improve productivity to economic gain.
"Glass is used in many applications from storage and building to medicine and electronics and there are so many more possibilities waiting to be discovered."
Richard Katz, director of Glass Futures, a not for profit company specifically set up by the industry to bring industry and academia together, said: "The glass industry has amazing potential for growth and, by bringing academics, manufacturers and technology companies together, we can grasp that potential and bring real benefits to the UK economy.
"We believe Glass Futures will act as a demonstrator to other heavy industrial sectors, leading the way for the UK to re-establish itself at the vanguard of global technology and manufacturing."
If the scheme goes according to plan, work would start on the two sites later this year and be operational in spring 2019.
More than 6,000 people are directly employed in manufacturing glass at 20 or so major sites across the UK, contributing around £3bn to the economy. A further 100,000 or so jobs rely on glass in industries as diverse as food and beverage filling lines, window installation, construction of wind turbines and electronic circuit boards.
Further Information
For more information visit the Glass Futures website.
Related articles
The Business Desk - Glass global centres of excellence unveiled for the north
Bdaily – Plans unveiled for £50m twin centres of excellence for glass in the north
The Manufacturer - £50m Glass Futures project to make UK world leader