RSC award for Leeds-led nuclear consortium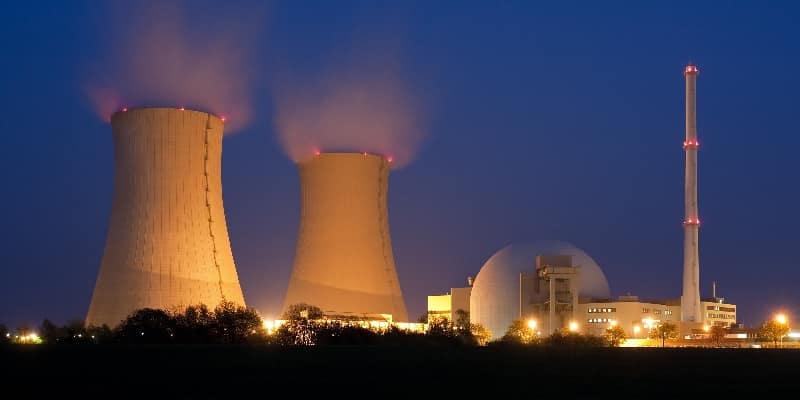 A Leeds-led partnership has received the Royal Society of Chemistry's Industry-Academia Collaboration Award.
The EPSRC-funded DISTINCTIVE Consortium (Decommissioning, Immobilisation and Storage Solutions for Nuclear Waste Inventories), which has members from eleven UK universities and three industrial partners, was established to support the UK government's strategy on nuclear decommissioning and waste management.
Led by Professor Michael Fairweather at the School of Chemical and Process Engineering, the consortium focuses on the roll-out of technical solutions, increasing skills capabilities and fostering collaboration between the nuclear industry and academia.
It is projected that around 14GW of new nuclear generating capacity will be built in the UK by 2035, underlining the importance of developing innovative approaches and ensuring the next generation of scientists and engineers have the skills and knowledge they need to safely manage the nation's nuclear power supply.
In recognition of DISTINCTIVE's work in the delivery of this research, the Royal Society of Chemistry has presented its Industry-Academia Collaboration Award to the consortium.
Professor Fairweather, who has also worked on the EPSRC-supported Keeping the Nuclear Option Open and DIAMOND projects, said: "It is indeed an honour and a privilege to receive this award, and it comes at a very important time as we continue our research work in the area.
"The success of the consortium is testament to the close collaboration between academics and industry partners, not only in jointly formulating the overall work programme and the individual projects within it, but also in jointly supervising the researchers and delivering planned impacts."
Dr Helen Pain, Acting Chief Executive of the Royal Society of Chemistry, said: "We live in an era of tremendous global challenges, with the need for science recognised now more so than ever – so it is important to recognise those behind the scenes who are making significant contributions towards improving the world we live in."
The complete list of partners in the DISTINCTIVE Consortium includes:
Imperial College London
Lancaster University
Loughborough University
University College London
The University of Birmingham
The University of Bristol
The University of Leeds
The University of Manchester
The University of Sheffield
The University of Strathclyde
The University of Surrey
The National Nuclear Laboratory
The Nuclear Decommissioning Authority
Sellafield Ltd
Further reading
Royal Society of Chemistry announcement