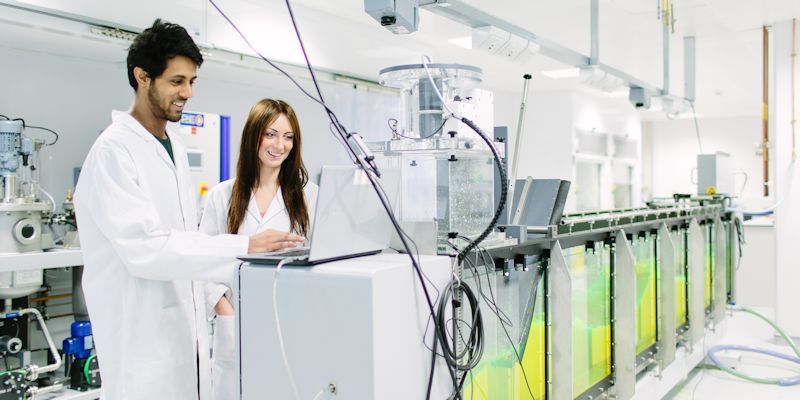 Our research at the University of Leeds has an excellent and recognised track record in development and application of process tomography. In the Research Excellence Framework (REF) 2021, 97% of the research activity submitted to the Engineering Unit of Assessment (UoA12), which includes Chemical and Process Engineering, were assessed as "world-leading" or "internationally excellent".
Process tomography has been recognised as an advanced and effective visualisation and measurement technology for current and future manufacture. Particularly, it is replacing gamma-ray attenuation based densitometer in industry and applying to national/EU flow laboratories as a standard multiphase flow visualisation technology for future metrology, which was assessed by European Metrology Association.
Our current research focuses on advanced measurement and visualization for multiphase flow research, Gas-oil-water metrology and industrial metering, Ultrasound-electrical effect and electrical impedance tomography spectrum analysis for characterization of particles in colloidal suspensions, and liquid measurement in zero gravity.
Collaborators and projects
International Society of Industrial Process Tomography
The European Association of National Metrology Institutes
Further information
View all members of our research group and publications.
PhD projects
We have opportunities for prospective postgraduate researchers. Find out more.
Contact us
If you would like to discuss an area of research in more detail please contact the Research Group Lead, Professor Mi Wang.