Recruit our students
12-month placements and summer internships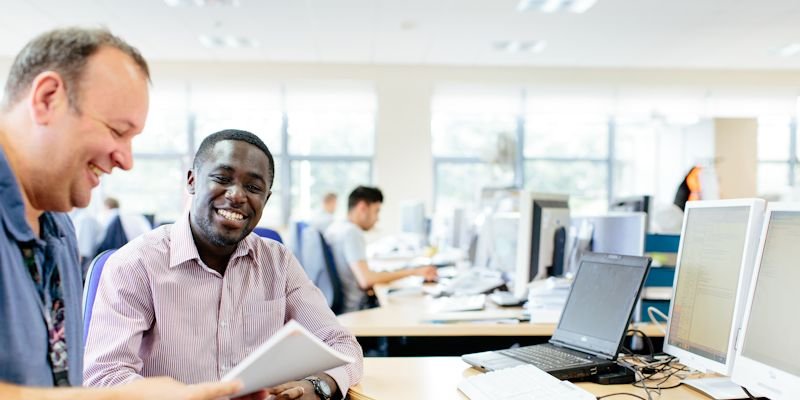 Our Employability Team focuses on delivering a comprehensive work placement support service to both employers and students. With growing numbers of our students choosing to undertake an industrial placement we understand that placements are crucial not only for our students to gain valuable hands-on and practical experience, but are also equally essential for many employers as they can act as a graduate pipeline for your organisation.
Benefits to you
Students on placement with your organisation can provide many tangible benefits including those outlined below.
Versatility: our students can get involved with short-term business projects or pick up on routine tasks allowing your organisation to better distribute senior staff resources in more required areas.
Enthusiasm and energy: our students are highly motivated to impress, with enquiring minds and an unbiased perspective, which for your organisation means new ideas and a positive impact on your long-term business.
Excellent value: you'll receive up-to-date skills and current academic thinking. Please contact the team for more information.
Future investment: see it as a year-long interview or a pipeline for your future recruitment. Students know the business and culture when they return.
How we can support you
We provide a free service tailored to suit your needs. We offer end-to-end management of all student placements. This includes:
supporting you with identifying your requirements
providing a targeted advertising campaign
promoting your vacancy
collating CVs or applications
hosting interviews in our dedicated Employability Suite
managing the offer process.
We're more than happy to guide you through the process in more detail, answering any questions you may have while working with you to develop a placement that meets the needs of your organisation. If you've already decided to progress, please send us a copy of your placement job description and let us do the rest.
What we'd like from you in return
Placements should last between nine and 12 months and should start between July and September annually.
Students should undertake a real job with appropriate responsibility. We ask that the work is of an appropriate level for an undergraduate, relevant to their course of study and the job they're employed to do.
We expect students to be allocated a work supervisor who's responsible for their day-to-day work and general well-being. We ask that this person be available to meet up with an academic member of staff at visits to the company at least once a year.
Students should receive payment as they receive no other income during this period.
Students should be classed as employees and as such be covered by relevant insurance, etc.
Students are expected to work to the terms and conditions of staff in similar roles in the organisation.
We will ask you to fill out the appropriate Health and Safety risk assessment documents.
Contact us