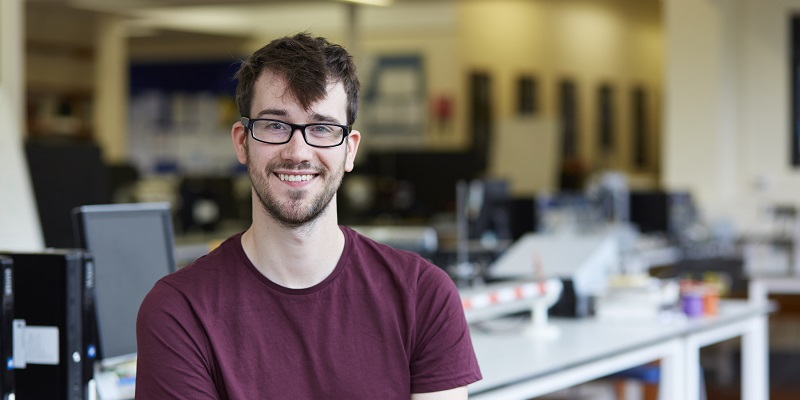 5th in the UK for Physics, The Guardian league tables 2020
The School of Physics and Astronomy has a long history of award-winning and impactful research and teaching. William H Bragg conducted his Nobel Prize-winning research at Leeds and we're able to lay claim to the development of Bragg's Law for X-Ray Diffraction, the origin and nature of magnetism, the creation of Barr and Stroud, spintronics, microbubbles and many other great accomplishments.
Our achievements
5th the UK for Physics, the Guardian league tables 2020
6th in the UK for Physics and Astronomy, The Times and The Sunday Times Good University Guide 2020
We achieved 95% overall satisfaction in the National Student Survey NSS (2019) maintaining our position in the top 3 of the Russell Group.
#101-125 in the world for Physics and Astronomy – Times Higher Education World University Rankings 2019
94% of our recent graduates are employed or in further study within six months of graduating (latest Destinations of Leavers from Higher Education survey - 2016/17).
University awards
Research Excellence Framework (REF) 2014
Over 90% of our research activity was rated as 'world-leading' or 'internationally excellent' by the Research Excellence Framework (REF) 2014 and we are top 5 nationally for research impact.
Every six years, the UK's four higher education funding bodies undertake an exercise to measure the quality of research undertaken by UK higher education institutions (HEIs). The funding bodies use the outcomes to inform the allocation of their research funding to HEIs. The Research Excellence Framework was the framework used in 2014.
Unit of assessment: Physics
3.16 overall quality profile
100% of our research has either 'outstanding' or 'very considerable' impact
91% of our research is 'world-leading' or 'internationally excellent'
89.8% of our research outputs are 'world-leading' or 'internationally excellent'
The quality of our research and the funding it attracts means we're able to invest in world-class facilities and academic staff who are actively engaged in cutting-edge research. As a result, our students will be taught by internationally renowned, inspirational academics working at the forefront of their fields.
Accreditation
Our undergraduate Physics, Theoretical Physics and Physics with Astrophysics courses are accredited by the Institute of Physics (IOP). Accreditation is the means by which the IOP monitors the content and standard of physics degrees and keeps the wider community of physicists informed. IOP accreditation is an assurance that our courses reflect the most recent developments in physics and allow graduates to develop a profile of physics skills and transferable skills.