When you study your degree, you will be based in the School of Physics and Astronomy. Situated at the heart of the University of Leeds campus, it's home to our cutting-edge teaching and research facilities. Throughout your studies, you'll have access to many of our labs and gain a hands-on education to prepare you for your career.
Lecture theatres
Our physics degrees are taught in modern lecture theatres featuring lecture-capture technology. Large lectures are often taught within the University of Leeds' Roger Stevens building, while seminars and tutorials take place in purpose-built teaching rooms with the school.
Large and modern lecture theatres, with wheelchair access
Multiple seminar rooms for teaching smaller classes and undertaking group meetings
Latest audio-visual technology and presentation equipment
Lecture capture recording allows you to view presentations after they have happened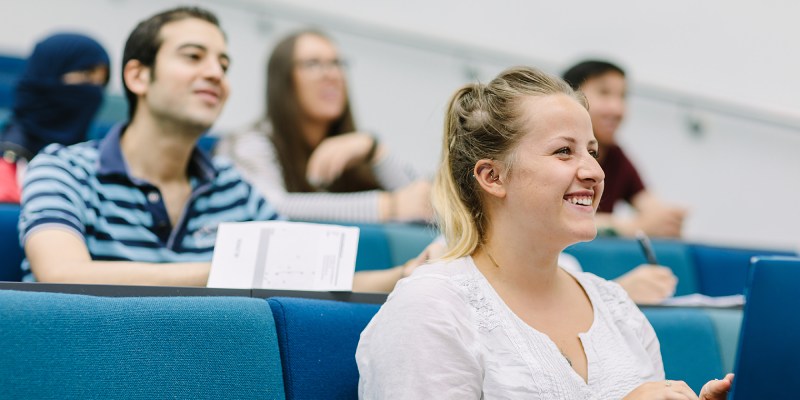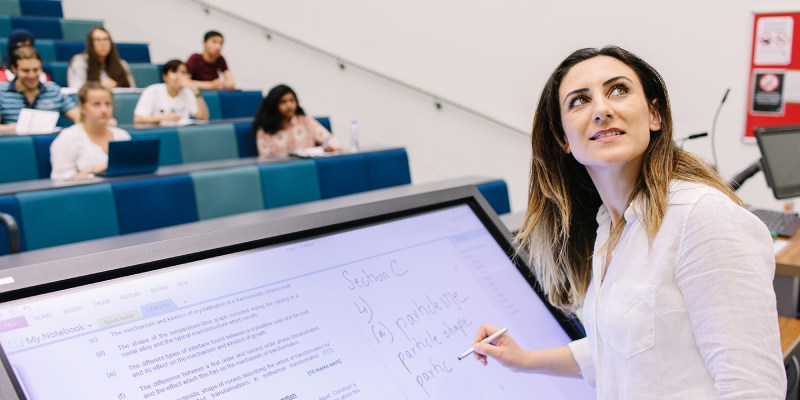 Laboratory facilities
All of our courses feature a hands-on learning approach, with practical teaching taking place in our cutting-edge laboratory facilities. Our labs are equipped with the latest technology for teaching, and there are well-equipped undergraduate and postgraduate laboratories that are large enough for each student to have their own equipment. During your final research project, you may also have access to some of our research-grade equipment, which is used by our academics and researchers at the forefront of science.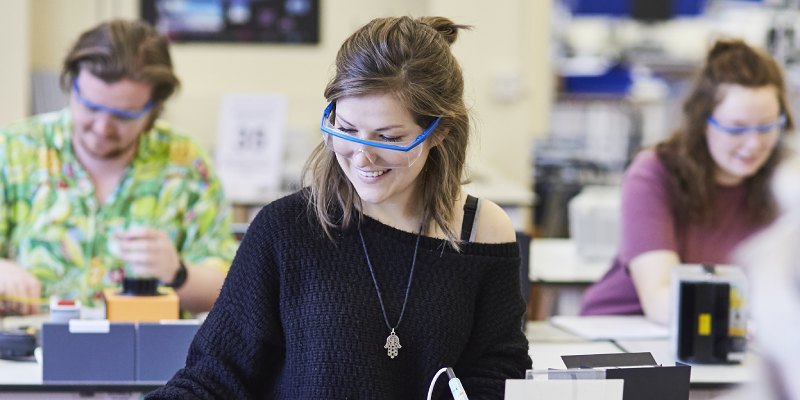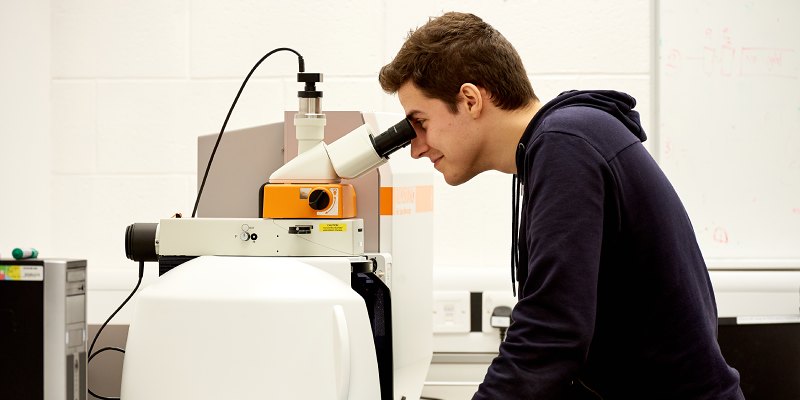 Astrophysics students have access to the University of Leeds observatory. This includes two 35cm telescopes, complete with sensitive CCD detectors capable of multi-wavelength imaging.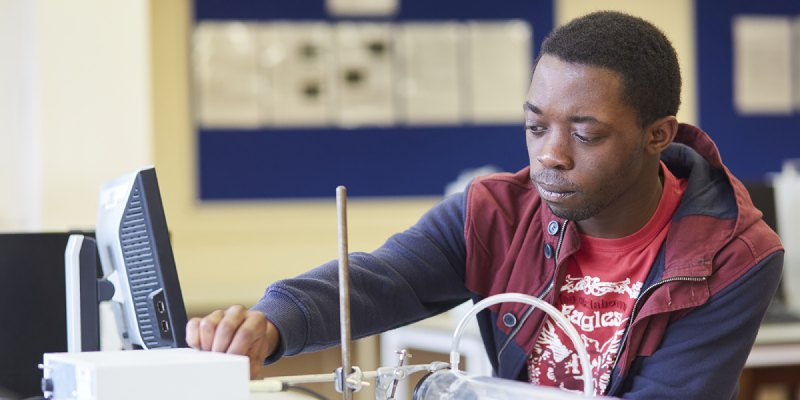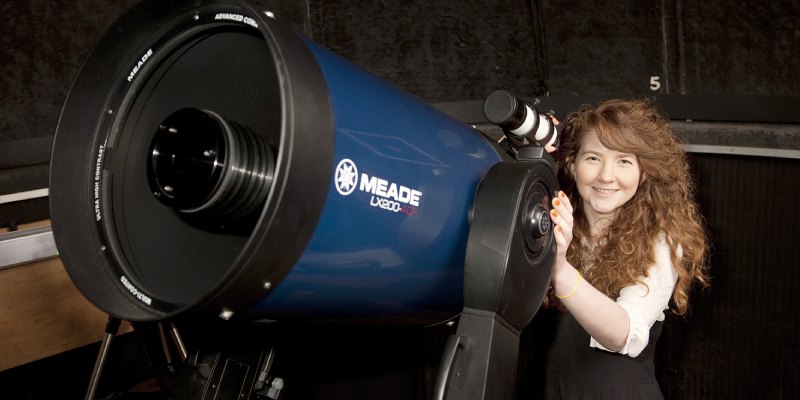 Sir William Henry Bragg Building
From 2021, much of our teaching will move to the brand new Sir William Henry Bragg Building. It will offer new research and teaching laboratories available to students.

Shared facilities
A quiet study room, along with social spaces and a coffee bar.
Lecture theatres and seminar rooms containing the latest audio-visual technology and professional presentation equipment.
Dedicated sudy areas, including a computer cluster just for physics students.
An extensive and well-funded science library located nearby on campus.
Social spaces and cafés make great places to relax or meet and work with friends and colleagues.
Our dedicated employability hub gives you access to industrial placements, internships, employability sessions, presentations and workshops delivered by employers and graduate opportunities.
University facilities
<iframe width="560" height="315" src="https://www.youtube.com/embed/u4GTHjXbM_Y" frameborder="0" allow="accelerometer; autoplay; clipboard-write; encrypted-media; gyroscope; picture-in-picture" allowfullscreen></iframe>
<iframe width="560" height="315" src="https://www.youtube.com/embed/6hAUrjUXmGQ" frameborder="0" allow="accelerometer; autoplay; clipboard-write; encrypted-media; gyroscope; picture-in-picture" allowfullscreen></iframe>