Assistive and rehabilitation robotics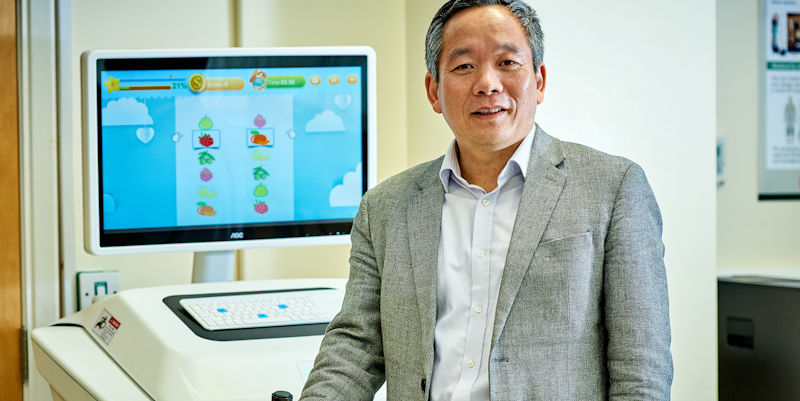 The increasing demands on physical therapy services worldwide and improved survival rates from conditions such as stroke poses new challenges in healthcare. Intelligent robotic systems are regarded as a promising way to alleviate the burden on physiotherapy staff and budgetary resources while improving the patient outcome and the quality of life.
Our research takes multi-disciplinary technologies to design and develop modular assistive/rehabilitation robotic devices which could potentially be used at clinical environments or home settings. To provide intelligent devices that can have a real impact on people's lives, we closely collaborate with universities, industrial companies and hospitals.
Research areas
Soft actuators (e.g., Peano muscle, pneumatic muscle, and new material based actuators that are compact, light-weight and compliant)
Automatic assessment algorithm (e.g., Real-time and quantitive assessment for ankle joint)
Human-computer interfaces (e.g., sEEG-based bio-feedback control)
Biomechatronics and muscular interfaces (e.g., sEMG-based intention recognition)
Rehabilitation robots (e.g., ankle robots, wrist robots, upper limb and lower limb Exoskeletons)
Intelligent control (e.g., sliding mode control, adaptive control, iterative learning control).
Our collaborators include:
The University of Auckland; Ling's College London; The University of MACAU; Wuhan University of Technology; Huazhong University of Science and Technology; Tongji Hospital; Tongji Zhejiang College; The second Hospital of Jiaxing; Qingdao University of Science and Technology; Hunan Fullde Electric Co., Ltd.
Current and recent projects:
Reconfigurable lower limb Exoskeleton for effective Stroke Treatment in residential settings (EPSRC, 2019-2022): Globally, 15M people sustain a stroke every year, which makes stroke the second leading cause of disability. The majority of stroke patients are living with severe mobility issues and are difficult to receive rehabilitation regularly in hospitals.

Low-cost Patient Assistive Robot for Elderly (Newton Fund, 2018-2020): Ageing in India is exponentially increasing due to the impressive gains that society has made in terms of increased life expectancy. With the emerging prevalence of nuclear family set-ups in recent years, the elderly are likely to be exposed to emotional, physical and financial insecurity in the years to come. Our research focuses on developing an indigenous assistive robot that is affordable, aware of regional culture and user-friendly to meet oncoming future demand.

Low-cost robotic orthosis for stroke treatment in rural China (GCRF, 2018-2019): Rural China has the largest incidence of stroke, the highest number of stroke survivors but the poorest stroke rehabilitation service. Utilizing the robotic system, we aim to provide a closed-loop rehabilitation procedure, where the rehabilitation training, disability evaluation and future rehab planning are all executed at stroke patients' home.
Further information
View all members of our research group and publications.
PhD projects
We have opportunities for prospective postgraduate researchers. Find out more.
Contact us
If you are interested in collaborating with us or joining our research team, please get in touch with a relevant member of staff.