Clean combustion
Hydrogen combustion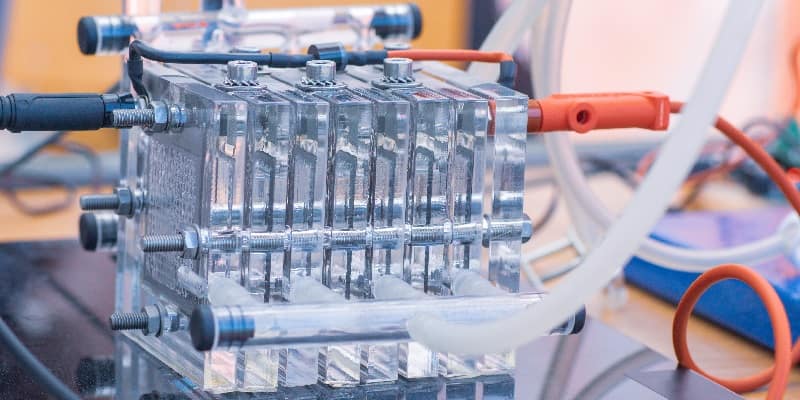 The provision of low carbon heat is a significant challenge for both domestic and industrial sectors. Hydrogen provides a viable and convincing pathway as a low carbon replacement for natural gas but there are several key research challenges to be addressed to facilitate a potential switch. Hydrogen systems must operate safely, must provide equivalent energy/heat to existing systems, and should minimise air pollutant emissions.
Two key areas where Leeds is contributing are:
The development of hydrogen appliances for the domestic sector. The challenge is to develop devices that can run on either natural gas or hydrogen, safely and with minimal air pollutants and disruption to the user. We are working with industrial partners, Clean Burner Systems, Birmingham Burners, Focal Point Fires and Legend Fires in several BEIS funded projects to develop working prototype domestic dual fuel gas fires.
Alternative low carbon fuels for the Glass sector in collaboration with the Glass Futures consortium. The consortium is looking to develop sustainable low carbon processes for the production of glass.
Current and recent projects