Product Design project work
As Product Designers work on projects that combine skills and knowledge to deliver solutions to clients, we place a strong emphasis on project work throughout your degree. Our current students regularly say that project work is one of the most satisfying and challenging aspects of their course.
Design studio modules and projects will make up fifty per cent of each year of study, which will develop both your practical and design skills. They also give you opportunities to explore and develop your problem-solving, communication and teamwork skills, all of which are vital to help you succeed in your chosen career.
Industry links
Our close links with industry mean that you'll benefit from industrial input into your design projects at a variety of levels, from setting project briefs through to more direct involvement in discussions, consultancy and industrial visits. Examples of our industrial links include:
Minky Homecare
Nokia
Reckitt Benkiser
Texecom
Marks & Spencer.
In your third year, you will undertake an individual project. Individual projects give you opportunities to apply skills and knowledge learnt throughout the course. They also allow you to develop design definitions in response to market needs through design generation and evaluation of working prototypes. As well as technical understanding you'll acquire other skills that employers demand such as: planning, time management, presentation giving, report writing.
At the end of your project, you'll showcase your work at our annual degree show.
Examples of individual projects include:
Design showcase
At the end of your third year, you'll exhibit your work at our annual Product Design Showcase. You'll present your work to your peers, University staff and a variety of guests and industrial partners. Awards are given for design excellence such as best project, prototype, stand and communications.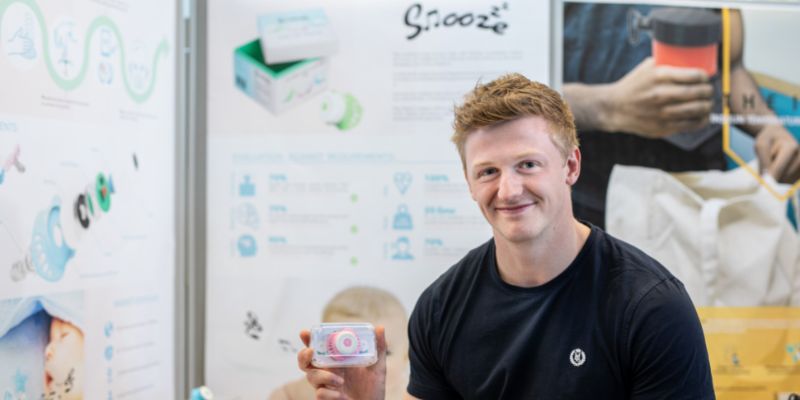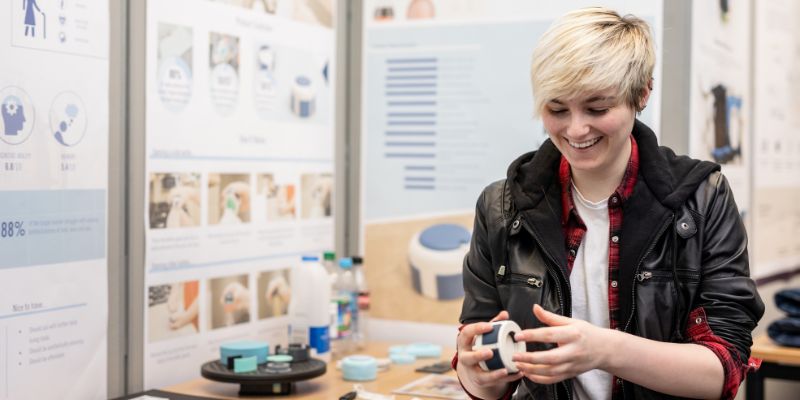 New Designers Exhibition
Selected students from year three will also be offered the opportunity to exhibit their work at the annual New Designers Exhibition in London. The exhibition attracts over 3,000 of the most talented, new graduate designers from the UK's leading universities who come together to present their work in one venue – the Business Design Centre.