Research project
Soft robotic fabrication
Primary investigator: Dr Ali Alazmani
Co-investigators: Dr Peter Culmer
Postgraduate students: Jun Kow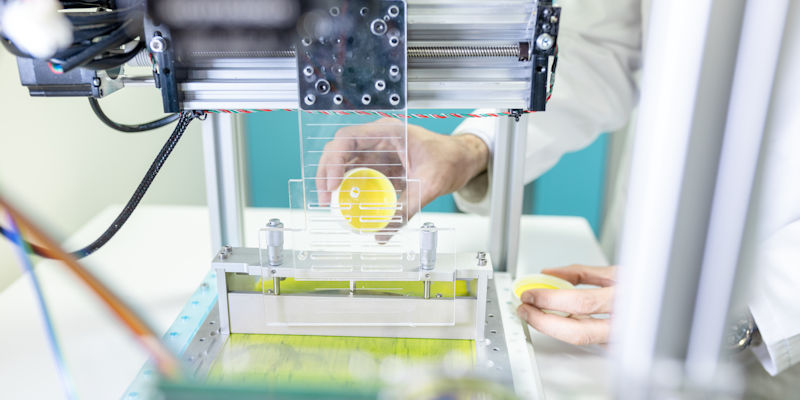 We are investigating how to exploit advances in materials and structures to form new building blocks for soft robotics.
Several geometries and mechanisms are being studied including foams, hierarchical laminates and microporous polymers.
This project will develop and evaluate novel manufacturing techniques for the fabrication of soft structures with controlled meso-structure.
This will leverage the advanced manufacturing capabilities of the EPSRC National Facility for Innovative Robotic Systems at Leeds.