Research project
Accelerating surgical training
Start date: 1 January 2010
End date: 1 January 2014
Primary investigator: Professor Peter Culmer
Co-investigators: Dr Faisal Mushtaq, Dr Earle Jamieson
Postgraduate students: Jack Brookes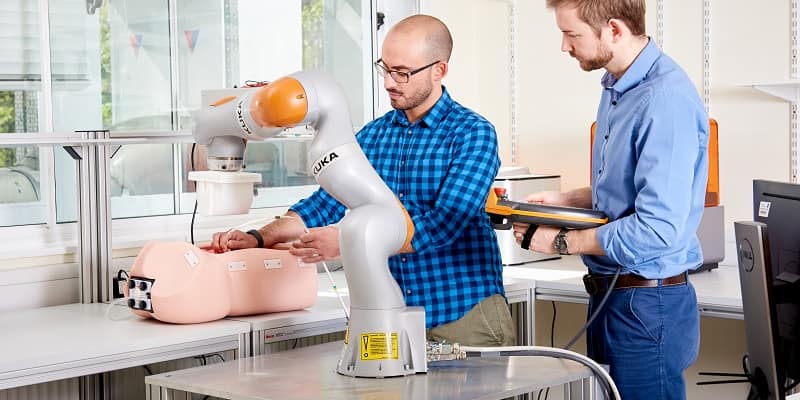 Modern surgical training is being forced to quickly adapt in light of increasingly complex procedures, restrictions on 'hands-on' training in the theatre and a need to objectively measure surgical proficiency.
Haptic Accelerated Training: The aim of this project is to understand how haptic technologies can improve motor learning. We are developing delivery of force fields through haptic robotic systems, including the MOOG Simodont dental trainer system. These systems will be used to further develop and test new adaptive algorithms for controlling the force fields.
The work is being conducted in close collaboration with the School of Dentistry the Institute of Psychological Sciences, at Leeds to allow students and the university to benefit from more efficient learning.
This use of movement manipulation could also be implemented into a wide range of VR training equipment worldwide across a variety of disciplines in order to improve surgical training and rehabilitation.