Research project
Evaluating the safety and patient impact of an Artificial Intelligence Command Centre in the UK National Health Service
Start date: 1 March 2021
End date: 31 August 2022
Value: £456,613.22
Partners and collaborators: NIHR Yorkshire and Humber Patient Safety Translational Research Centre, Bradford Teaching Hospitals NHS Foundation Trust, University of Bradford, University of York.
Primary investigator: Owen Johnson
Co-investigators: 01022389
External co-investigators: Professor Rebecca Randell (University of Bradford), Dr. Ibarhim Habli (University of York), Dr. Tom Lawton (Bradford Teaching Hospitals NHS Foundation Trust), Dr. Carolyn McCrorie (NIHR Yorkshire and Humber Patient Safety Translational Research Centre) Naeem Sheikh (NIHR Yorkshire and Humber Patient Safety Translational Research Centre)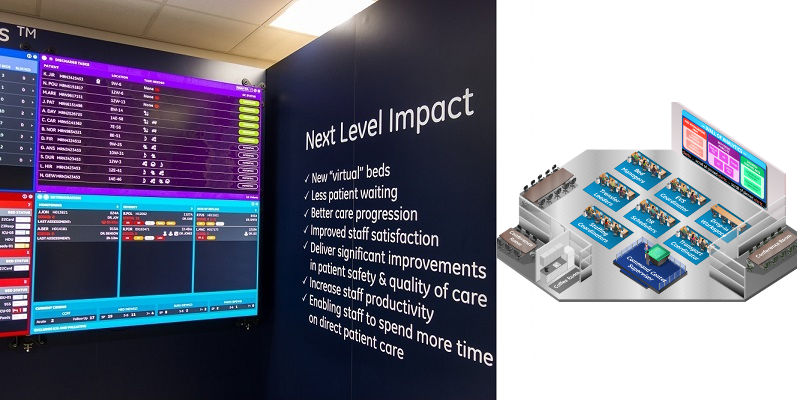 Additional co-investigators
Associate Professor Jonathan Benn
Background
Command centres in safety critical industries are well-evolved and linked to reliability, resilience and shared situational awareness for operational control. In the safety sciences, studies of High Reliability Organisations (HRO's), such as nuclear power plants and air traffic control systems, demonstrate how safety can be maintained in the face of dynamic risks and organisational complexity.
In most National Health Service (NHS) hospitals the operational planning of health service delivery is fragmented, rather than integrated, and investment in digital health technologies with advanced capabilities, such as artificial intelligence (AI), is limited.
Our proposal directly addresses this evidence gap by conducting a scientifically rigorous study of an ambitious initiative to implement an AI Command Centre in a large 800-bed NHS hospital in Bradford.
Research aims
Our proposed research objective is to conduct a robust evaluation of the impact of a novel AI Command Centre on patient safety, operational efficiency and organisational outcomes, within an acute care setting.
We hypothesise that the command centre will improve patient flow, reduce bottlenecks and delays, enhance situational awareness to support operational decision-making and facilitate identification and timely mitigation of threats to patient safety.
Methods
We propose a mixed-method evaluation, incorporating quasi-experimental and longitudinal qualitative research in order to understand processes and outcomes linked to implementation of the Command Centre at our experimental site (Bradford Teaching Hospitals NHS Foundation Trust), compared with a control.
The quasi-experimental study will employ Interrupted Time Series Analysis to analyse variation in patient safety, patient flow and data quality. The qualitative component will employ ethnographic methods both within the Command Centre itself and in the broader care system from governance to frontline level, along with a longitudinal process evaluation based upon stakeholder and user interviews. In order to contextualise the findings and inform the data synthesis, a cross-sector and cross-industry review of data-driven command and control systems and processes will be conducted, based upon literature review, consultation with an expert panel and a survey of Hospital Chief Information Officers in the NHS.
Timelines for delivery
The project will be delivered over an 18 month period. Ethnography and qualitative work will take place from months 1 to 12. Data extraction and analysis for the quasi-experimental analysis of patient safety and patient flow outcomes will be staggered from month 7 15. Comprehensive data synthesis across work streams will occur from month 13, along with dissemination of findings.
Impact
In addition to academic outputs in peer reviewed publications and international forums, we will share learning concerning the costs-benefit of investment in hospital command centre technology, within NHS management and Chief Information Officer networks and will construct an empirically-informed implementation framework to facilitate knowledge transfer and support future implementations.