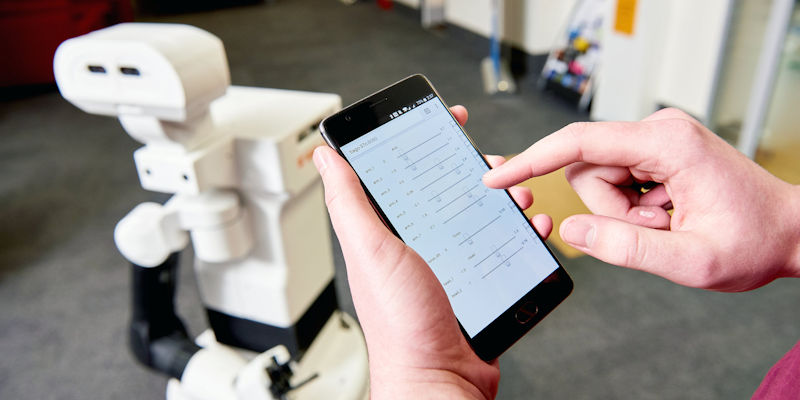 Our academics and postgraduate researchers have access to a wide range of specialist facilities and laboratories. Undergraduate and Masters students may benefit from these facilities during their project work.
State-of-the-art visualization laboratories including a 48 megapixel, touchscreen Powerwall
Pal Robotics TIAGo: Mobile manipulator, for research into service robotics
Benchtop display (3x4 monitors) with tracking system
WorldViz PPT optical tracking system
Intersense InertiaCube orientation tracker
Virtual Research V8 stereo head-mounted display, integrated with WorldViz PPT and Intersense InertiaCube tracking systems
Ascension Flock of Birds tracking systems
3 DOF and 6 DOF Phantom force feedback devices, integrated with ReachIn display system
Twin Immersion Corp Cybergloves
Portable System for Co-Simulation: Portable simulation-as-a-service system for human-in-the-loop co-simulation, with a driving simulator demonstrator designed in partnership with VirtuoCity and Jaguar Land Rover
SR Research EyeLink II Tracker (binocular, video-based, 500MHz)
Cloud Computing testbed: Comprising 14 high performance Poweredge servers, a cloud gateway and a data server head node
Rendering cluster
A Metralabs Scitos A5 - known as 'LUCIE'
iVIC Platform: Our cloud computing platform enables users to dynamically create, customise, migrate and scale virtual machines over clustered physical machines using an easy to use browser-based interface
Ultra-high resolution visualization workstations, including access to ones with medical-grade monitors
Wireless Intersense IS900-VWT tracking system
Laboratories containing both Linux and Microsoft platforms.
We also make use of University facilities, including:
Working with business
We are committed to sharing our facilities and associated expertise with external academic and industrial collaborators. Contact our Research and Innovation team for more information.