Research impact: Seeing below the streets in real-time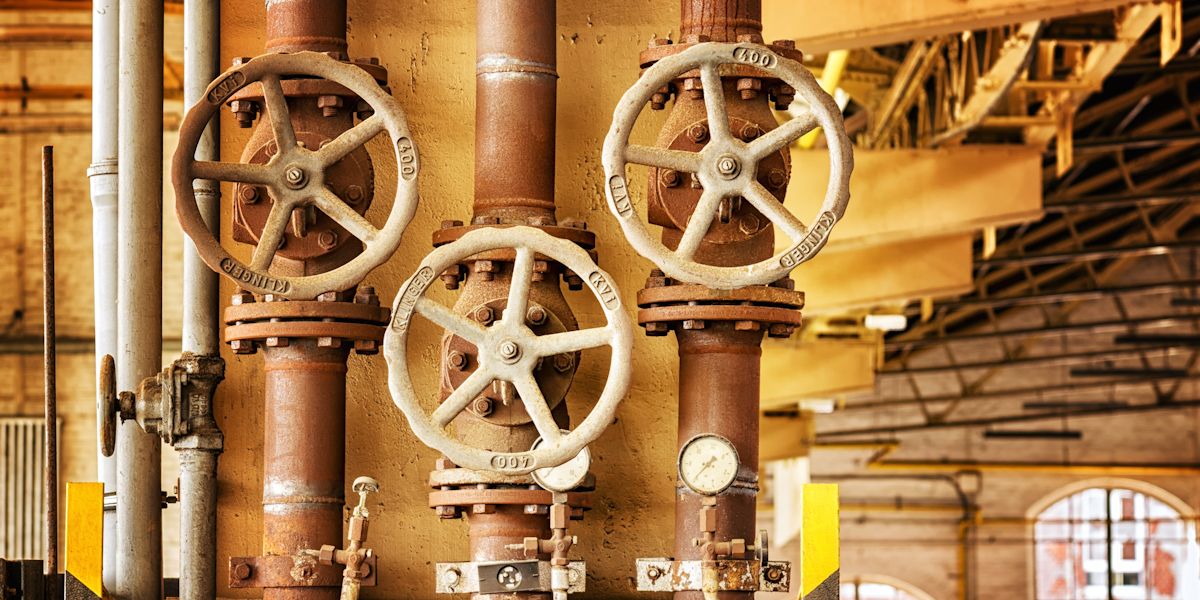 Scotland now has a unique mapping system that provides real time, integrated maps on the utilities, infrastructure and apparatus that lie underground, thanks to research conducted by Professor Anthony Cohn and colleagues at the School of Computing.
On-site workers doing excavations need to have current information about what lies beneath a road to prevent danger from electrocution, gas explosions or other hazards. Utility companies need to know the underground landscape to effectively manage emergency utility repairs or plan for scheduled work. Yet traditionally, underground information has been provided in separate formats by all the different companies, such as PDF maps, CDs, paper plans or web pages, meaning any integration is up to the final user; moreover, the information can take days to be delivered.
Having learned that there was no integrated system in England that could deliver real-time underground information, in 2004 Professor Cohn won Engineering and Physical Sciences Research Council funding of £130,000 to develop a prototype system with colleagues at Leeds, with additional support from utilities across the sector. He remembers: "The challenge appealed to me as it was a spatial information problem with practical application and benefits."
The team worked with a limited number of utilities on the first prototype, soon confirming their expectation that the most challenging issue was assimilating the huge variety of mapping data. Each utility had different methods of data storage, some relying on raster representations - digital photographs - of maps that in some cases dated from Victorian times. Most utilities' data lacked any depth information, and there were also naming issues, with companies using different terms for the same object. Subsequent Department of Trade and Industry funding worth £600,000 allowed the group to substantially expand the project, involving more utility services, mapping seven trial zones across England and producing fully integrated, searchable, online vectorised maps.
Following a presentation of the project to utilities from across the UK, the Scottish Road Works Commissioner expressed interest. Scotland already had a simpler system which allowed users to request maps from companies via a web interface, but these could take weeks and data integration was left to the end user to be done manually. Leeds researchers began working with Symology, a company involved in the existing Scottish system, on Scottish trials of the integrated prototype, involving local utilities as well as including local authority data for the first time, such as information on road drains and electric light and traffic light cabling.
After two successful trials, the Scottish Road Works Commissioner put out a contract for tender to include this functionality. Symology won the contract for this new integrated system, and the Scottish Community Apparatus Data Vault system went live in March 2012.
The Vault system – thought to be unique in the world - provides works planners, utility services, contractors and street workers with instant and customizable results for any required geographical area. The supply of utility records has been transformed, with the automation leading to greater uniformity, safety and speed of public works. It also directly impacts the general public since even emergency maintenance works can be carried out more quickly thus reducing journey delays.
The Vault technology has won two awards, including the Institution of Engineering and Technology's Innovation Award for the Built Environment, and the National Joint Utilities Group Award.
Professor Cohn says: "Adding a new utility to the system typically takes just one day. And the Scottish Parliament has now passed legislation compelling all utilities provide their data to the system so we know it will continue to be supported by the sector, and to incorporate up to date information."
The Vault technology has won two awards, including the Institution of Engineering and Technology's Innovation Award for the Built Environment, and the National Joint Utilities Group Award, which described it as a 'revolutionary system'.
In addition, the Vault system has influenced the rest of the UK utility sector. In 2019 the Geospatial Commission announced a national initiative – the National Underground Assets Register - to ensure that all buried utilities in the UK are digitally mapped, citing Scotland's Vault system in their initial planning. Early trials in London and the North East have been very encouraging, and the Commission is now preparing for a national rollout.
Contact us
If you would like to discuss this area of research in more detail, please contact Professor Anthony Cohn.