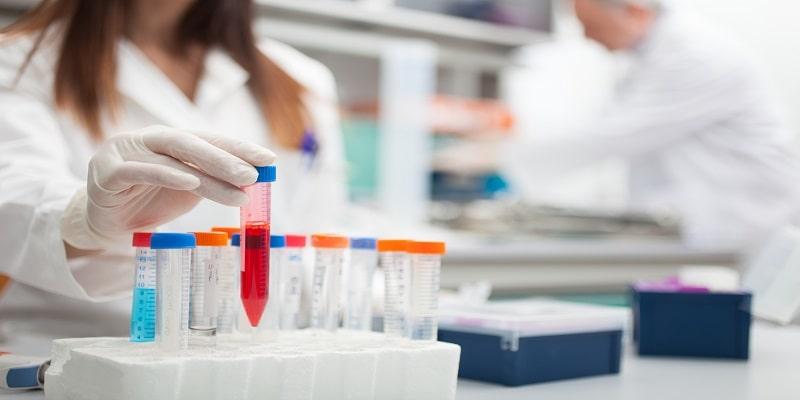 Start date: 15 April 2024
End date: 17 April 2024
Duration: Three days
Fees: £785 VAT exempt
Venue: Weetwood Hall Estate, Leeds
---
enquire
About the course
This course is available for NHS delegates only.
The Clinical Trials short course has been developed by NHS TSET (the Technical Specialist Education and Training group) and is facilitated by the University of Leeds.
For more information about TSET, visit their website.
What will I learn?
The course comprises a series of presentations and workshops, supplemented with distance learning activities. You'll cover:
GCP/GMP legislation (including preparation for inspection)

clinical trial set-up and management

manufacture of IMPs and QP release

clinical trials in specialist areas
How will I benefit?
This course will give you an opportunity to develop and update your knowledge and skills, and gain experience on a variety of aspects of good clinical practice relating particularly to the conduct of clinical trials.
Who should attend?
This course is available for NHS delegates only, working within pharmacy services.

The course is suitable if you have general or specialist experience in clinical trials. Please note that this course is not aimed at absolute beginners, we recommend attending the course when you have 6-12 months' experience in the field. We also recommend that in preparation for the course, delegates read the MHRA Good Clinical Practice Guide. The section listing abbreviations is particularly useful.
Programme
Day one
Registration: 08:30 – 09:00
Clinical trials in the UK – an overview

National Pharmacy Clinical Trials Advisory Group

Day in the life of a Clinical Trials Team

Hot Topic - Advanced Therapy Medicinal Products (ATMP)

Advanced Therapy Medicinal Products (ATMP) Workshop

Point of Care Manufacture

Performance management

Importation of clinical trials (In person delivery)
Day two
Clinical trial set-up

Clinical trials set-up workshop

Costing pharmacy resource for clinical trials

Trial management, accountability and pharmacovigilence (workshop)

Manufacture of IMPs GMP vs GCP

Role of the QP
Day three
IMPs vs nIMPS (Auxiliary IMPs)

Clinical trials in radiopharmacy

Clinical trials in paediatrics

MHRA Regulatory update

Preparation for inspection

Questions Time & Ask the Inspector

Work of the HRA and Pharmacy Assurance (In person delivery)
Course ends: 15:30
Speakers
Course Director
Lynn Morrison - Regional Quality Assurance Pharmacist, NHS Greater Glasgow and Clyde
Speakers
Funmi Agbesanwa - GCP Inspector, MHRA
Kam Ajimal - GCP Inspector, MHRA
Anne Black - Regional Quality Assurance Specialist Pharmacist,
Newcastle-upon-Tyne Hospitals NHS Foundation Trust
Joanna Cantle - Programme Manager, Hampshire and Isle of Wight Eye Care Alliance
Elizabeth Douglas - Senior Clinical Trials Pharmacist, NHS GG&C
Phillip Good - Start Up Manager, NIHR Clinical Research Network
Kay Pollock - Head of Radiopharmacy, NHS GG&C
Anoushka Tepielow - Senior Technical Assurance Officer, Health Research Authority
Mandy Wan - Lead Paediatric Research Pharmacist, Evelina London Children's Hospital
Fee information
This course is available for NHS delegates only, please note that this year we have introduced a cap of 3 delegates per organisation.
Course fee: £TBC
Fees are VAT exempt
Fees include:
cost of tuition

course materials

lunches

light refreshments
View our terms and conditions
Venue details
The course will take place at Weetwood Hall Estate, which is situated to the north of Leeds at the junction of the A660 Leeds - Skipton road and the A6120 Outer Ring Road.​​
Weetwood Hall Estate
Otley Road
Leeds
West Yorkshire
LS16 5PS
UK
Accommodation
The course will take place at Weetwood Hall Estate, which is situated to the north of Leeds at the junction of the A660 Leeds - Skipton road and the A6120 Outer Ring Road.
If you require accommodation, and wish to stay at the course venue Weetwood Hall Estate please contact Emma Barker or Stevie Standerline E: reservations@weetwood.co.uk / T: 0113 230 6000 quoting 'CPD' and the 'Clinical Trials' course.
Bedrooms are subject to availability and the following rates (including VAT) apply with a '48 hours prior to arrival with no cancellation fee' policy: Sunday, bed and breakfast £88 per night, Monday – Tuesday, bed and breakfast £92 per night, for sole occupancy in a superior double room. Please book your accommodation as soon as possible to avoid disappointment with availability. A list of alternative hotels is available on request. Delegates are responsible for their own evening meals.
What our delegates say
"Complete and comprehensive teaching overview covering all aspects of clinical trial pharmacy."
Thomas Sanders, The Clatterbridge Cancer Centre
"Really informative, so many useful tools and resources have been given to me and I loved this course and being able to talk to people from all different organisations and different trusts."
Sarah Skinner, Liverpool University Hospitals NHS Foundation Trust
"Amazing course, informative sessions presented by fabulous presenters, excellent venue. I will recommend it to anyone working in clinical trials."
Joanna Kmita, University College London Hospitals NHS Foundation Trust
"Course presented by friendly, approachable speakers who share a wealth of useful experience and knowledge."
Kerry Howlett, East Suffolk and North Essex Foundation Trust
Contact us
Harriet Wills – Course Coordinator
CPD Conference and Events Unit
Faculty of Engineering and Physical Sciences
University of Leeds,
Leeds
LS2 9JT
T: +44 (0)113 343 2494
Stay up to date with the latest course news and developments by following the CPD, Conference and Events unit on LinkedIn and Twitter.