Pharmaceutical Medical Gas Testing (Update) Refresher and Reassessment Programme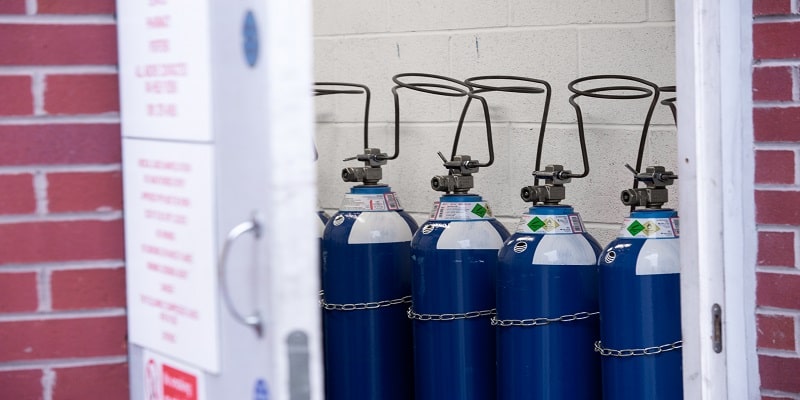 Start date: 7 November 2024
End date: 8 November 2024
Duration: Two days
Fees: TBC
Venue: Midland Medical Services, Tipton, West Midlands
---
enquire
About the course
The Pharmaceutical Medical Gas Testing refresher and reassessment course has been developed by NHS TSET (the Technical Specialist Education and Training group) and is facilitated by the University of Leeds.
For more information about TSET, visit their website.
About the course
This two-day refresher and reassessment programme is specifically designed for you if you're required to take the formal assessment of competency required under HTM02 every five years. The aim is to give an opportunity for QC (MGPS) personnel to be aware of developments and best practice and to enhance personal skills.
Who should attend?
This course will be suitable for pharmacists and other health professionals with experience and responsibilities for, or an interest in, medical gas testing. This course is of particular importance to those who require the formal assessment of competency under the HTM02 every five years. The aim is to give an opportunity for QC (MPGS) personnel to be aware of developments and best practice.
Programme
Day one
9.00am Registration and coffee
Introduction to course

Work of the Medical Gas Group – policy changes and new documents

New and current expectations of QC (MGPS) including mentoring

Official updates (alerts and guidance documents) and recent developments

Interactive Session - Incidents from my QC(MGPS) work

Pre-course task resolution - discussion and feedback

Introduction and explanation of workshops

Workshop sessions:

Advanced skills in: Management of an oxygen line shutdown (exercise)

Advanced skills in: Back-feed kit use, plus intro to MGPS 1000

Advanced skills in: Commissioning a new VIE and associated plant
5pm End of day one
7pm Course dinner
Day Two
General Updates - developments and equipment, introduction to equipment companies

Introduction to Assessment

Assessment*

Issues with line pressures and understanding of roles

Nitrous Oxide – Environmental impact and effect on medical use and manifolds/pipelines

Experiences and lessons from the COVID-19 war?

The role of the chief pharmacist in medical gases

Assessment feedback – practical and theory

Question and answers session
3.15pm Close of course and issue of certificates
Please note, it is important for you to plan your return travel to enable you to attend the whole course.
* Please note, the reassessment process is of the delegate's general knowledge of Medical Gas Testing, not necessarily of the knowledge gained during this two-day course. This is to assure ongoing competence of those retained on the QC(MGPS) register under HTM 02-01.
** As part of the formal assessment of competency, you will be sent a pre-course task/scenario to complete to see how you would test etc. This will be sent out four weeks before the course and you should bring it with you to the course as part of the mandatory assessment.
Speakers
Course Director
Theresa Hughes - QC (MGPS), MGTS Limited
Speakers
Tim Sizer, Director of NHS TSET Healthcare CPD
Richard Skidmore, Barts Health NHS Trust
Andrew Sully, Cardiff & Vale University Health Board
Richard Sutherland, Medical Gas Testing Services Limited
Fee information
TBC
Fees are VAT exempt
Fees include:
cost of tuition

course materials

lunch

light refreshments

Course dinner
Venue details
Midland Medical Services Ltd,
Unit 8, Cleton Street Business Park,
Cleton Street, Tipton,
West Midlands,
DY4 7TR.

Directions to the venue will be included within the delegate joining instructions.
Delegates are responsible for making their own way to the course venue each day and for booking their own accommodation if required.
Please note, there are metal steps up to the training room at this venue (no lift access). Please let us know if you have any access requirements you would like us to be aware of.
Accommodation
Delegates are responsible for organising your own evening meals and accommodation (if required). A list of hotels close to the venue is available and will be provided with your course joining instructions.
What our delegates say
"Excellent course for maintaining and improving employee's skills within medical gas testing."
Amy McDonnell, NHS Greater Glasgow and Clyde
"This course is exceptional and highly recommended to all registered QC MGPS specialists and those involved in medical gases."
Sean Fradley, University Hospitals Bristol NHS Foundation Trust
"Good course with many experts to advise, guide and direct."
Shingi Mutamba, University Hospital Southampton NHS Foundation Trust
"Enjoyable and informative course, extremely worthwhile."
Richard Skidmore, Barts Health NHS Trust
Contact us
Katie McCarthy – Course Coordinator

CPD Conference and Events Unit
Faculty of Engineering and Physical Sciences
University of Leeds,
Leeds
LS2 9JT
T: 0113 343 5746
Stay up to date with the latest course news and developments by following the CPD, Conference and Events unit on LinkedIn and Twitter.