Understanding Microbiology for Aseptic Services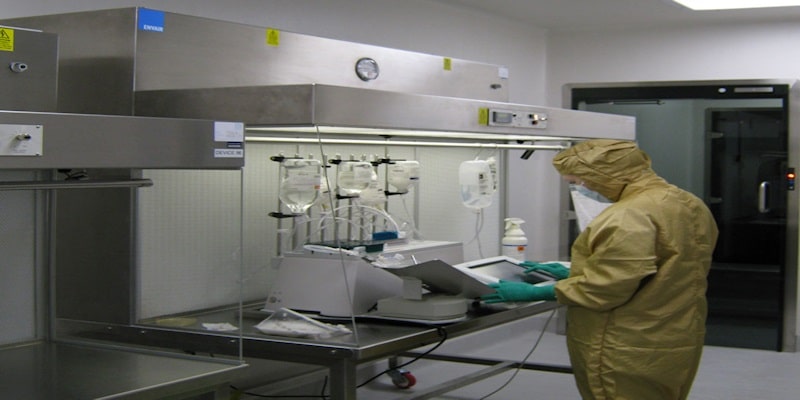 Start date: 21 October 2021
End date: 21 October 2021
Duration: One day
Fees: £320
Venue: Crowne Plaza Reading
---
enquire
About the course
The understanding microbiology for aseptic services course has been jointly organised by the NHS and TSET (the Technical Specialist Education and Training group) and is facilitated by the University of Leeds.
The one-day course will cover:
intelligent monitoring

interpretation of data

control measures

trending data

and investigations
Who should attend?
This course has been specifically designed to give you an overview of practical microbiology and is ideal for those currently working in the aseptic services field. In particular accountable pharmacists should consider attending this course along with:
releasing officers

chief/senior technicians

authorised pharmacists

product approvers

and production managers
Programme
The course will be delivered via:
presentations

demonstrations

interactive discussions

and workshops
Speakers
The one-day course will be delivered by experts in the NHS Pharmaceutical Microbiology field.
Course Director:
John Rhodes,
Laboratory Consultant, Stockton Quality Control laboratory
Organising team and speakers:
Linda Musker, QA Specialist, Specialist Pharmacy Service North
Mark Oldcorne, Consultant QA Pharmacist, Wrexham Maelor Hospital
Vikki Robbins, Senior Pharmaceutical Microbiologist, Liverpool University Hospitals NHS Foundation Trust
Bernie Sanders, Consultant QA Specialist, Nottingham University Hospitals
Tim Sizer, Regional Pharmaceutical Quality Assurance Officer, NHS England (South West)
Fee information
2021 course fee: £320
Fees are VAT exempt
The course fee includes cost of tuition, course materials, lunch and light refreshments.
How to Book
Early registration is highly recommended as places are limited. Delegates can book their place via our secure online store to pay by debit or credit card or by completing a manual registration form (to pay via invoice).
View our terms and conditions
Venue details
The venue for the 2021 course is:
Crowne Plaza Reading
Caversham Bridge
Richfield Avenue
RG1 8BD.
Directions and public transport links can be found on the hotel website here.
Accessibility
Please let us know if you have any specific requirements including any access or dietary requirements in relation to this course.
Accommodation
Accommodation is not included in the course fee. If you wish to stay at the hotel the evening before the course please contact and book the hotel directly https://www.cp-reading.co.uk/
What our delegates say
"An exceptional course well worth the time for all. Acts as a refresher for the experienced personnel"
Royal Derby Hospital
"A really useful and job related course. Answered many questions on real life situations"
Northern Lincolnshire and Goole NHS Foundation Trust
"Excellent course for both experienced staff and for staff new to aseptic services"
Royal Wolverhampton NHS Trust
"The course is a very well presented comprehensive introduction to many aspects of microbiology, utilising taught material and interactive sessions to make a really enjoyable course"
Lancashire Teaching Hospitals Trust
"The course gives an excellent overview of microbiology and trending which is relevant to many levels of staff in the NHS"
Lancashire Teaching Hospitals Trust
Contact us
Katie Warner – Course Coordinator
CPD Conference and Events Unit
Faculty of Engineering and Physical Sciences
School of Chemical and Process Engineering, 3.11
University of Leeds
Leeds LS2 9JT
T: +44 (0)113 343 8104
Please note, the CPD team are currently working remotely due to covid-19 and therefore unable to be contacted by phone. If you have any queries please send us an email to the above email address – Many thanks.