Specialised Ventilation in Healthcare Premises - creating a suitable environment and its roles in infection control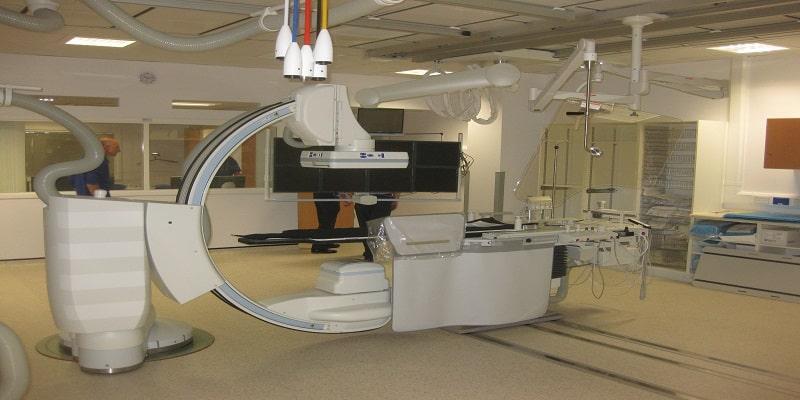 Start date: 3 November 2020
End date: 6 November 2020
Duration: Four days
Fees: £TBC
Venue: Weetwood Hall Estate
---
enquire
course programme
Course overview
What will I learn?
On this course you'll examine the specific requirements for the provision of ventilation in healthcare premises and will discover the thinking behind current standards.
How will I benefit?
You'll gain an excellent overview of specialised ventilation in healthcare within the evolving evidence base taught by national experts.
Course structure
The 2020 course programme and leaflet will be available approximately 3 months prior to the course. However, you can view and download the 2019 course details for further information by clicking course programme link.
The course is delivered by a mix of presentations and group workshops. There will be a multiple choice examination at the end of the course to provide proof of knowledge gained.
The course director will provide guidance on the appointment of Authorising Engineers (Ventilation) and the duties of Authorised and Competent persons. The role of outside contractors who provide annual inspection and verification
services will also be examined.
The basis of guidance on specialised ventilation for healthcare premises is HTM03-01 (2007) which replaced HTM2025. The course will clarify how to apply current guidance in new builds and facilities built to previous guidance.
Who should attend?
Anyone with an interest in the provision of ventilation for the healthcare sector will find this course of benefit, as it will inform you of your clients' specific needs.
This course will take a holistic look at the need for ventilation in healthcare premises and how it can best be provided. It will, therefore, be of particular interest to you if you're:
infection control personnel or team leader

an estates and facilities manager or other healthcare professional involved with the provision, performance or operation of specialised ventilation systems

wishing to become Authorising Engineers (Ventilation) AE(V) / Authorised Persons (Ventilation - AP(V)

an operating department manager

a capital project manager

a consulting engineer

a trust risk assessment manager

a project management group

an equipment manufacturer

a test and validation specialist.
What our delegates say
"The course provides an excellent overview of Specialised Ventilation in Healthcare within the evolving evidence base and taught by national experts"
"This was an excellent course for a range of staff-estates professionals, infection control staff and microbiologists alike".
"I will be strongly recommending attendance to my colleagues"
"Packed full of useful information about ventilation, not just for engineers"
"Excellent course full of interesting and valuable content which is pitched at a level to ensure it meets the needs of a variety of attendees"
Speakers
Course Director:
Andy Poplett – An independent healthcare estates consultant and AE for ventilation and water. Member of IHEEM and SVHSoc, Associate Member of CIBSE, and Affiliate Member of IFE.
Fee information
The Specialised Ventilation in Healthcare Premises course is residential and the course fee includes refreshments, lunches, bed and breakfast accommodation and evening meals at Weetwood Hall Hotel on Tuesday 3 November to the close of the course on Friday 6 November 2020.
The following course fees also include cost of tuition and comprehensive course notes: £TBC
Fees are VAT exempt
For local delegates who do not require accommodation, please contact us for a non-residential rate.
Additional options
We can also book bed and breakfast accommodation for Monday 2 November for an additional charge of £TBC if required.
View our terms and conditions
Venue details
The course will take place at Weetwood Hall Estate, which is situated to the north of Leeds at the junction of the A660 Leeds - Skipton road and the A6120 Outer Ring Road.​​
Weetwood Hall Estate
Otley Road
Leeds
West Yorkshire
LS16 5PS
UK
Contact us
Jenna King – Course Coordinator
CPD Conference and Events Unit
Faculty of Engineering and Physical Sciences
University of Leeds,
Leeds
LS2 9JT
T: +44 (0)113 343 5746
Accreditation
This course has been jointly organised by the NHS, Technical Specialist Education and Training (TSET) and the University of Leeds.