Careers and employability
Enterprise and volunteering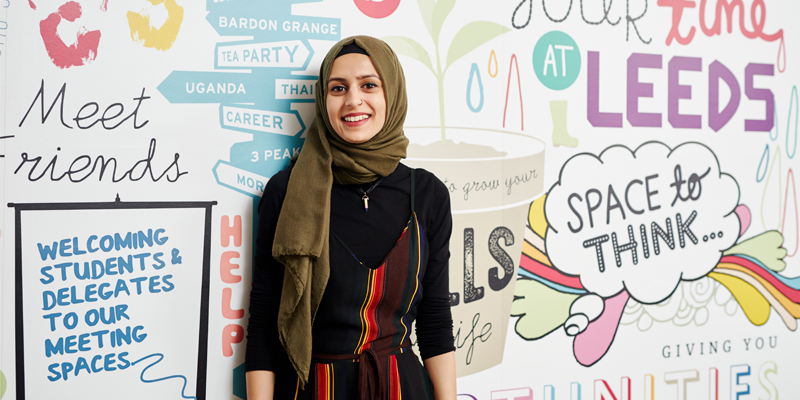 Student enterprise
If you're keen to develop your entrepreneurial skills or set up your own business, then we have the facilities and experience to help you.
The University's innovative SPARK initiative can help you with business start-up support, advice and funding to develop an idea you may have into a viable business. You can take advantage of workshops to help you develop your knowledge and grow your ideas.
<iframe width="560" height="315" src="https://www.youtube.com/embed/eRCuib4ybH8" title="YouTube video player" frameborder="0" allow="accelerometer; autoplay; clipboard-write; encrypted-media; gyroscope; picture-in-picture" allowfullscreen></iframe>
Clubs and societies
Leeds University Union (LUU) runs over 300 student-led clubs and societies, bringing like-minded students together. Whether you want to pursue an interest or try something new to add to your CV, there's something for everyone. The Natural Sciences society is led by students from the course who can advise you on their experiences with module choices, laboratory modules, applications for years abroad, and years in industry.
Volunteering
Volunteering is a great way to broaden your experience, meet new people and develop valuable skills. There are over 1,000 opportunities for you to get involved in. You can volunteer in the local community as well as internationally through our students union societies. LUU also has a number of student-led volunteering societies that you can choose to get involved with, such as Leeds RAG. From supporting young carers in Leeds to teaching in a rural Cambodian school, there will be a volunteering scheme to suit you.
There's also the chance to develop your own ideas into a project with the Leeds for Life Foundation cash grants.