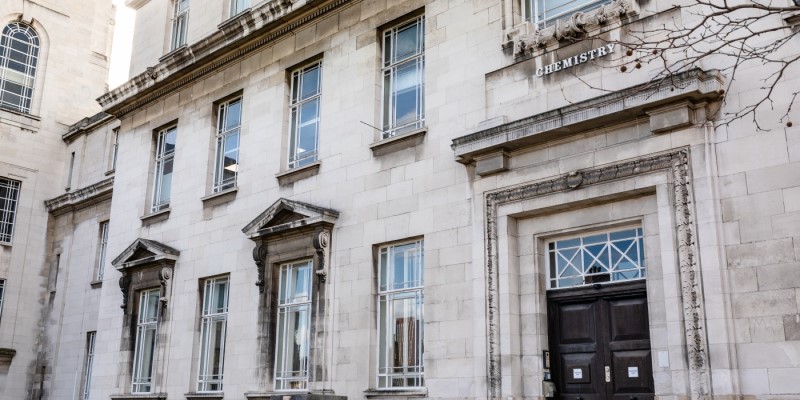 You will study in the School of Chemistry, which is located next to the Parkinson building and home to a friendly, supportive and diverse community of students and researchers who come from all over the world.
You will have access to excellent teaching and laboratory facilities, supplemented by extensive computing equipment. Our specialist facilities include the latest equipment for synthetic, physical and analytical chemistry, 500 MHz NMR machines, a cutting-edge CCD-based X-ray diffractometer, scanning electron microscopes and a purification laboratory. Undergraduate and Masters students may benefit from these specialist facilities during their project work.
We are continually investing in the best facilities to provide a creative and stimulating learning environment. You will find everything you need for your studies right here on campus.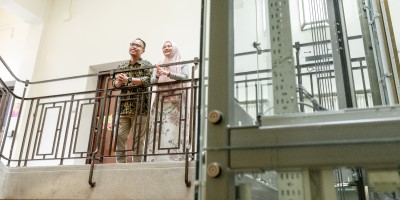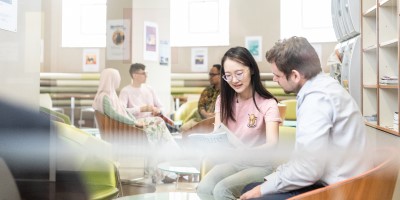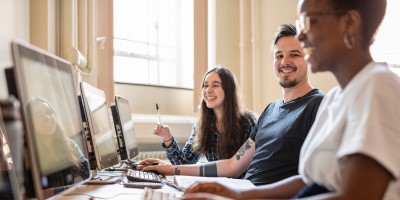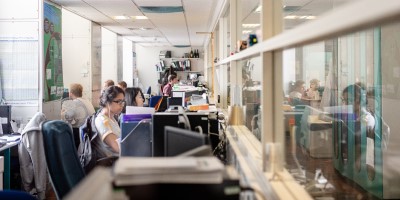 Laboratories
There are two undergraduate teaching laboratories in the School of Chemistry: the Joseph Priestley laboratory where you will perform synthetic and analytical chemistry, and the Porter laboratory where you will perform your physical chemistry experiments. You can view a 360 tour of one of the analytical laboratory and the synthetic teaching laboratory here.
Performing practical work is at the very heart of chemistry and we provide excellent teaching laboratories which, combined with our comprehensive range of experiments, means you will have every opportunity to fully develop your practical skills and scientific methodology.

The Joseph Priestley laboratory give you the opportunity to perform practical work in an industry standard environment and reflects the research-based approach to learning and teaching within the School of Chemistry. The laboratory is used mainly for both the inorganic and organic chemistry laboratory courses.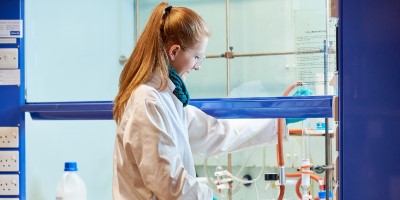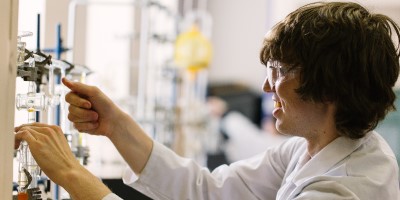 Our academics and postgraduate researchers have access to a wide range of specialist facilities and laboratories. You may benefit from these facilities during your project work. Our specialist equipment includes the Nova NanoSEM450 scanning electron microscope. This instrument operates with a FEG source in standard secondary electron and backscattered electron modes and also has a CBS detector which makes it possible to image non-conductive samples without coating. Find out more.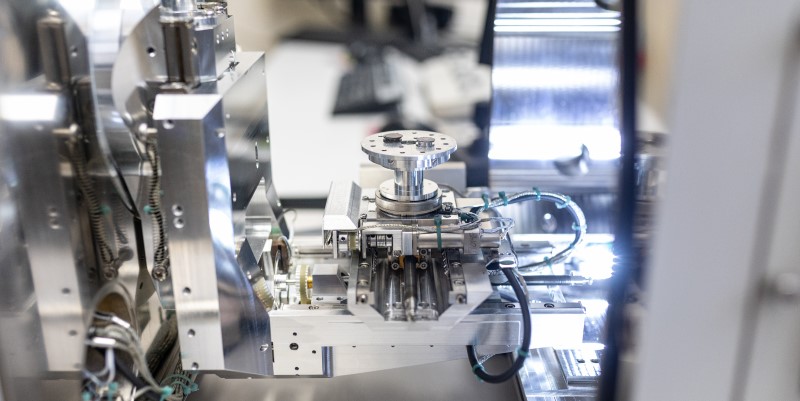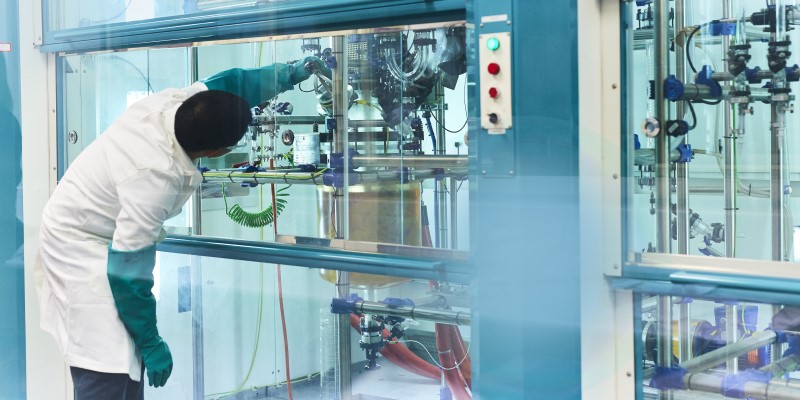 Astbury Centre for Structural Molecular Biology
Interdisciplinary research is the future which is why we have strong links with the Astbury Centre for Structural Molecular Biology. Within the Astbury Centre, chemists are engaged in a broad range of interdisciplinary, collaborative research to address biological, chemical and medical problems. The centre has superb facilities for Chemical Biology including integrated synthetic and biological laboratories, computing dedicated to ligand screening and design, compound screening capabilities, and suites of equipment dedicated to the high-throughput synthesis and characterisation of small molecules. Masters students may benefit from these specialist facilities during their project work.
Shared facilities
Lecture theatres and seminar rooms containing the latest audio-visual technology and professional presentation equipment. Find out more.
Study areas and dedicated computer clusters including a 24 hour cluster. View a 360 tour of the computer cluster here.
Social spaces and the Parkinson Court café make great places to relax or meet and work with friends and colleagues.
Our dedicated employability hub gives you access to industrial placements, internships, employability sessions, presentations and workshops delivered by employers and graduate opportunities.

University facilities
<iframe width="560" height="315" src="https://www.youtube.com/embed/u4GTHjXbM_Y" frameborder="0" allow="accelerometer; autoplay; clipboard-write; encrypted-media; gyroscope; picture-in-picture" allowfullscreen></iframe>
<iframe width="560" height="315" src="https://www.youtube.com/embed/6hAUrjUXmGQ" frameborder="0" allow="accelerometer; autoplay; clipboard-write; encrypted-media; gyroscope; picture-in-picture" allowfullscreen></iframe>