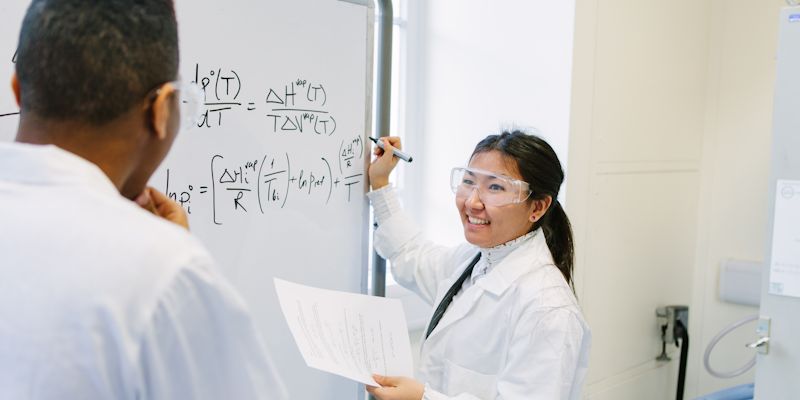 Leeds is ranked in the top 100 in the world, QS World University Rankings 2021
The School of Chemistry is a major UK chemistry department conducting research and teaching in chemical science, with more than 70 years of history. We have over 600 students from over 20 countries studying with us.
The quality of our research, and the funding it attracts, means we're able to invest in world-class facilities and academic staff who are actively engaged in cutting-edge research, which means you will be taught by internationally renowned, inspirational academics working at the top of their fields.
The School is led by Professor Colin Fishwick, Head of School, supported by Professor John Plane, Director of Research and Innovation, and Dr Richard Ansell, Director of Student Education.
Our achievements
Research Excellence Framework (REF) 2014
Every six years, the UK's four higher education funding bodies undertake an exercise to measure the quality of research undertaken by UK higher education institutions (HEIs). The funding bodies use the outcomes to inform the allocation of their research funding to HEIs. The Research Excellence Framework was the framework used in 2014.
Unit of assessment: Chemistry
3.18 overall quality profile
100% of our research has either 'outstanding' or 'very considerable' impact
100% of our research environment is conducive to producing research of 'world-leading' or 'internationally excellent' quality
95% of our research is 'world-leading' or 'internationally excellent'
92.8% of our research outputs are 'world-leading' or 'internationally excellent'
Keep up to date with what's happening in the School by following us on Twitter.