Prestigious Margaret Steel scholarship awarded to four EPS students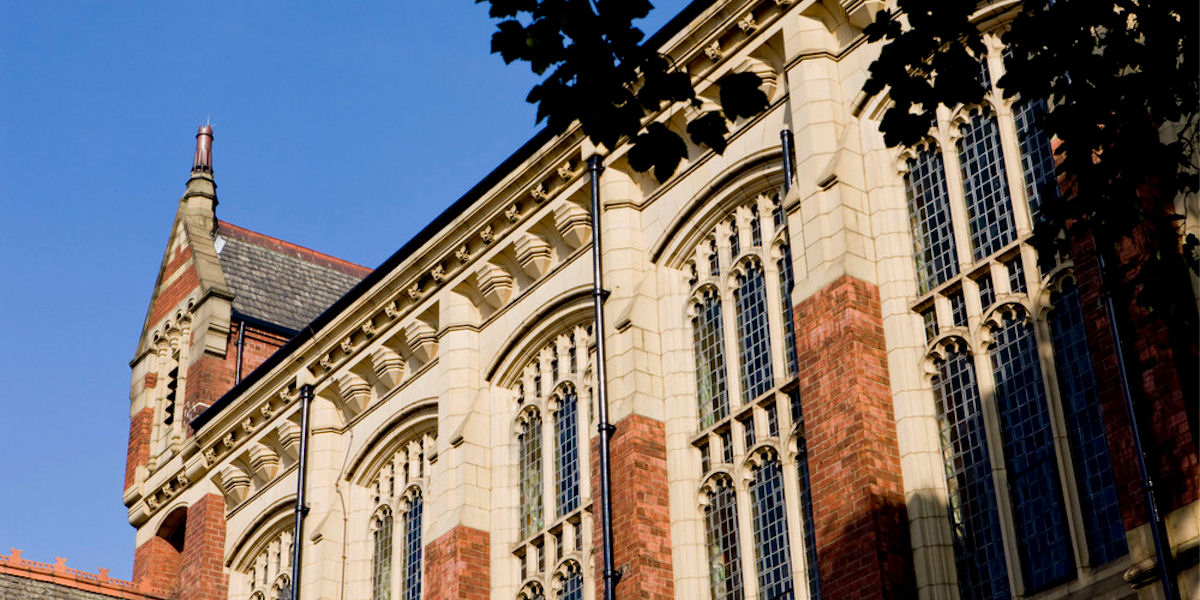 The award, in memory of Dr Margaret Steel, is a generous £1000 prize awarded to female students who showed a particular aptitude for innovation and want to develop an idea.
The generous prize funding, in memory of Dr Margaret Steel, has been awarded this year to a combination of undergraduate and postgraduate students. The award seeks to find innovative, passionate, and motivated female students from the Faculty of Engineering and Physical Sciences.
This year, Sara Jones, Christa Brown, Kristin Seidl, and Zoe Norgett will all embark on their research projects having been awarded with the awards.
Dr Margaret Steel was often thought to be eccentric and some of her ideas were considered by some as "crazy", but her ability to "think out of the box" led her to become one of Imperial Chemical Industries Plc's most prolific inventors.
Sara Jones
Sara is a second-year student in the UKRI Centre for Doctoral Training in Artificial Intelligence for Medical Diagnosis and Care. She is currently researching an industry sponsored PhD project about custom behavioural AI tools. During these studies, her passions, and interests for applications of healthcare artificial intelligence in the healthcare domain has grown.
She will now use the award funding to develop her idea for language testing in earlier detection of cancer, in an aim to achieve improved outcomes for patients. Her aim is to conduct an experiment in an outpatient setting at Leeds Teaching Hospitals NHS Trust with approximately 450 participants as well as to fund a Patient and Public involvement focus group following the development and optimisation of her AI assistive tool.
Christa Brown
Christa is a PhD from the Molecular and Nanophysics Research Group. She is passionate about sharing her research and collaborating with others in the University of Leeds creative labs. Throughout her PhD studies she has found a passion for research into innovative solutions to drug delivery.
The award will allow her to develop her research further from the compositive system of microbubbles she has already been investigating, with the aim to have on demand release of drug molecules. This could improve drug treatment and reduce negative patient side effects.
Kristin Seidl
Kristin is a final year undergraduate student, studying for Product Design in the School of Mechanical Engineering. Kristin completed an industrial year during her degree programme at Samsung Electronics and alongside her studies is the MEDx officer for the MedTech Foundation Leeds. She has a passion for medical technology, especially in its applications for developing countries and low resource settings.
The funding will allow her to further prototype and research her invention of surgical lighting which addresses the needs for reliable, low-cost, and locally manufacturable, reliable overhead lighting. Her invention has key design points to allow resistance to frequent electricity outages and accessibility of spare parts.
Zoe Norgett
Zoe is a second-year undergraduate medical engineering student in the School of Mechanical Engineering with a keen interest in prosthetics. She developed her aspiration to become a medical engineer through work experience at a medical engineering consultancy, as well as throughout her A-level studies where she first started prototyping her exoskeleton arm.
The award will allow her to research the best ways to treat upper arm weakness associated with muscular dystrophy, with the aim to create a slim, wearable, and powered exoskeleton arm which increases arm mobility and allow the wearer more independence than options currently available to them which is to use a wheelchair mount.
The Margaret Steel award
Julio Faria trustee of The Steel Scholarship Fund joined the Faculty Equality and Inclusion Team this year to shortlist applications and interview potential candidates. The four winners stood out from the offset and impressed in interviews, demonstrating their capabilities to successfully undertake their projects and produce positive outcomes, he is very happy to have concluded the awards with selection of four high quality candidates.
Julio stated, "on behalf on the fund, I would like to thank the Faculty Equality and Inclusion team members for their excellent work in organising the award scheme. I would like to express my thanks to Professor Vania Dimitrova, Faculty E&I Lead, Meg Polese, Faculty E&I Assistant, Dr Almut Beige, E&I Lead for the School of Physics and Astronomy, Dr Girish Kale, E&I Representative for the Graduate School and Dr Terence Kee, E&I lead for the School Chemistry."
The Margaret Steel innovation award closely aligns with our equality and inclusion initiatives to attract, inspire and support students from diverse backgrounds to undertake research and innovation careers.
The Faculty Equality and Inclusion lead, Professor Vania Dimitrova said "The Margaret Steel innovation award closely aligns with our equality and inclusion initiatives to attract, inspire and support students from diverse backgrounds to undertake research and innovation careers."
Relared articles