Aseptic Preparation and Dispensing of Medicines (APDM) - FULLY BOOKED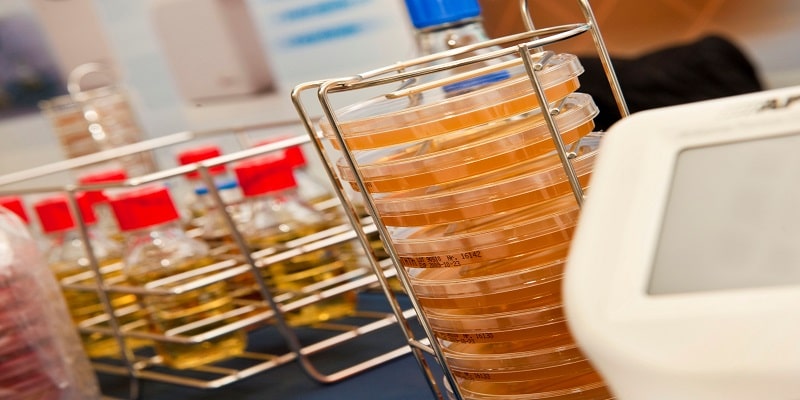 Start date: 17 July 2023
End date: 20 July 2023
Duration: 3.5 days **Fully booked**
Fees: £735
Venue: NEW VENUE for 2023 - Ester Simpson Building, University of Leeds, LS2
---
enquire
About the course
The 2023 course is now fully booked, if you would like to be added to the mailing list to receive details of the next course please email cpd@healthcare.leeds.ac.uk
The Aseptic Preparation and Dispensing of Medicines (APDM) course has been developed by NHS TSET (the Technical Specialist Education and Training group) and is facilitated by the University of Leeds.
For more information about TSET, visit their website.
What will I learn?
This course is designed to:
meet the needs of pharmacy staff (pharmacists and experienced senior technicians) who are engaged in the aseptic processing of medicines

cover the principles and practice of asepsis

provide an update on knowledge of standards, practices and quality assurance arrangements relating to the aseptic preparation and dispensing of medicines
How will I benefit?
Experienced and knowledgeable experts will present engaging and informative material, which will be beneficial to you whether you're starting out in the aseptic field or wanting to compare, up-date or improve your current knowledge and practices.

Exhibition - Tuesday 18 & Wednesday 19 July
As in previous years, there will be an exhibition on days two and three of related products from the Pharmaceutical industry.
Who should attend?
This course is designed to extend the knowledge if you're an experienced junior technician, senior technician, pharmacist or non-senior QA/QC personnel working in either licensed or unlicensed aseptic units.
Programme
Day one
9.30am Registration
Overview of aseptic services now

What can go wrong?

Discussion groups

How to prevent things going wrong

Gowning workshop

Practical aspects of clean room gowning and gloves and gloving
Day two
Documentation in aseptic units

Design and function of clean rooms

Air handling

Discussion groups:

Aseptic manipulation/preparation

Microbiological aspects of aseptic practice.
Day three
Practical considerations in the management of critical workstations

Cleaning a cleanroom

Hand preparation

Practical considerations in the management of critical work stations

Discussion groups:

Aseptic manipulation/preparation

Microbiological aspects of aseptic practice
Day four
Personnel management issues in the aseptic suite

Safe handling in aseptic preparation

Training requirements
1pm Close of course
Speakers
Course Director:
Rufus Smith, Senior Pharmacist - Aseptic Services, Yeovil District Hospital
2023 Guest speakers:
Zoe Moorhouse, Chief Technician Quality Assurance, Royal Surrey County Hospital
Mark Oldcorne, Consultant QA Pharmacist
John Oliver, Clinical Leadership Fellow – Pharmacy Technical Services (Workforce),
Yorkshire and Humber, North School of Pharmacy and Medicines Optimisation, Health Education England
Kate Preston, Lead E&D Technician, Royal Free London NHS Foundation Trust
Sue Renn, Senior Principal Pharmacist Technical Services, Hull University Teaching Hospitals NHS Trust
Tim Sizer, Director of NHS TSET Healthcare CPD
Maloni Talbot, Pharmacy Aseptic Services Manager, Wirral University Teaching Hospitals NHS
Malcolm Thomas, Consultant Engineer
Paul Tunstell, Associate Chief Pharmacist - Technical Services, Guy's & St Thomas' NHS Foundation Trust
Chris Watts, Chief Aseptic Services Technician, Guy's and St Thomas' NHS Foundation Trust
Fee information
The 2023 course is now fully booked, if you would like to be added to the mailing list to receive details of the next course please email cpd@healthcare.leeds.ac.uk

2023 Course fee: £735
Course fee includes:
cost of tuition

course materials

lunches

light refreshments

and the course dinner on Wednesday evening
The course fee does not include accommodation. Please see the accommodation tab for details of the accommodation package available to book.
View our terms and conditions
Venue details
**NEW VENUE FOR 2023**
We are pleased to announce that the 2023 APDM course will be hosted on our University of Leeds main Campus in the newly built Ester Simpson building. The Esther Simpson Building is a stunning new flagship development on campus and delegates can also book an on-campus accommodation package at our nearby (5 minutes walk) Storm Jameson student residential accommodation building.
Please note, car parking is extremely limited and problematic on and around Leeds University campus and we highly recommend all our APDM delegates to access the University by public transport. Leeds City train station is a pleasant 20 minute walk from the main campus. Further information on how to find us is available here.
Accommodation
Accommodation package
En-suite accommodation is available at the University of Leeds student Halls of Residence (Storm Jameson). The on-site accommodation package of £230 per delegate includes dinner, bed and breakfast en-suite accommodation for Monday 17 and Tuesday 18 July and bed and breakfast for Wednesday 19 July 2023. Please book your accommodation requirements with us directly when you book your place on the course.
Please note, accommodation is offered on a first come first served basis and all rooms are single for sole occupancy.
Additional options
Sunday 16 July - Accommodation
Bed and breakfast en-suite accommodation is available at an additional charge of £60 for Sunday evening. Unfortunately dinner is not available on the Sunday evening.
What our delegates say
"A 'must' for anyone at any level, that works in aseptic either additives units or manufacturing. Great for networking"
"Beneficial to all those in the aseptic field whether starting out or wanting to compare up-date, or improve their current knowledge and or practices"
"Fantastic overview of aseptic preparation!"
Contact us
Katie McCarthy – Course Coordinator
CPD Conference and Events Unit
Faculty of Engineering and Physical Sciences
University of Leeds,
Leeds
LS2 9JT
T: +44 (0)113 343 5746
Stay up to date with the latest course news and developments by following the CPD, Conference and Events unit on LinkedIn and Twitter.