Alan Turing Institute Fellowships success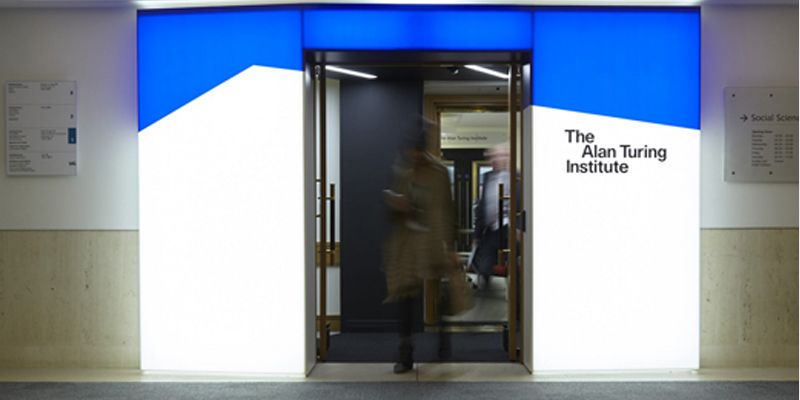 A total of 40 researchers from Leeds are celebrating earning fellowships at the prestigious Alan Turing Institute.
The UK's national institute for data science and artificial intelligence (AI) rewards scholars specialising in these areas of research with fellowships that allow them to collaborate on projects across the organisation's university partner network to help shape the future in these fields.
The 40 academics from Leeds include 15 existing fellows from the 2018 cohort, who've had their fellowships renewed, and 25 new appointments, who will join the Turing's community of researchers aiming to address challenges facing science, society and the economy.
Fellowships commence from Friday 1st October 2021 for a duration of 12 months, with projects between our fellows and the Turing's research teams being led by the Leeds Institute for Data Analytics (LIDA) – a well-established hub for multidisciplinary data science and AI.
'Collaboration rather than competition'
Leeds established its partnership with the Turing back in 2018, and the new fellowships are a sign of both the strong and growing relationship with this prestigious institute, and a recognition of the effective research being conducted at the University.
Such alliances also align with the key aims of our new University strategy – Universal Values, Global Change – which sets out our ambitions to build a thriving community and a collaborative culture to make an impact locally and globally in areas including research and innovation, helping tackle the unprecedented challenges facing our world.
Leeds and the Turing aim to create an effective research network
Professor Nick Plant, Deputy Vice-Chancellor: Research and Innovation, said: "Our partnership with the Alan Turing Institute is a critical part of the University, and national, strategy to build on our excellence in data science and artificial intelligence.
"The Turing Fellows are a physical embodiment of this partnership, spanning different career stages and disciplines, acting as important advocates for the partnership, and how collaboration rather than competition is vital to address the critical challenges that face our world.
"I congratulate all our fellows, and look forward to seeing them push the boundaries in their research areas over the coming months."
Leeds Fellows will tackle projects in defence and security; financial innovation; data-centric engineering, and other challenges facing academia.
Multiple academics from the Faculty of Engineering and Physical Sciences have been elevated as fellows including:
Visit LIDA's website to view the full list of our Turing Fellows.