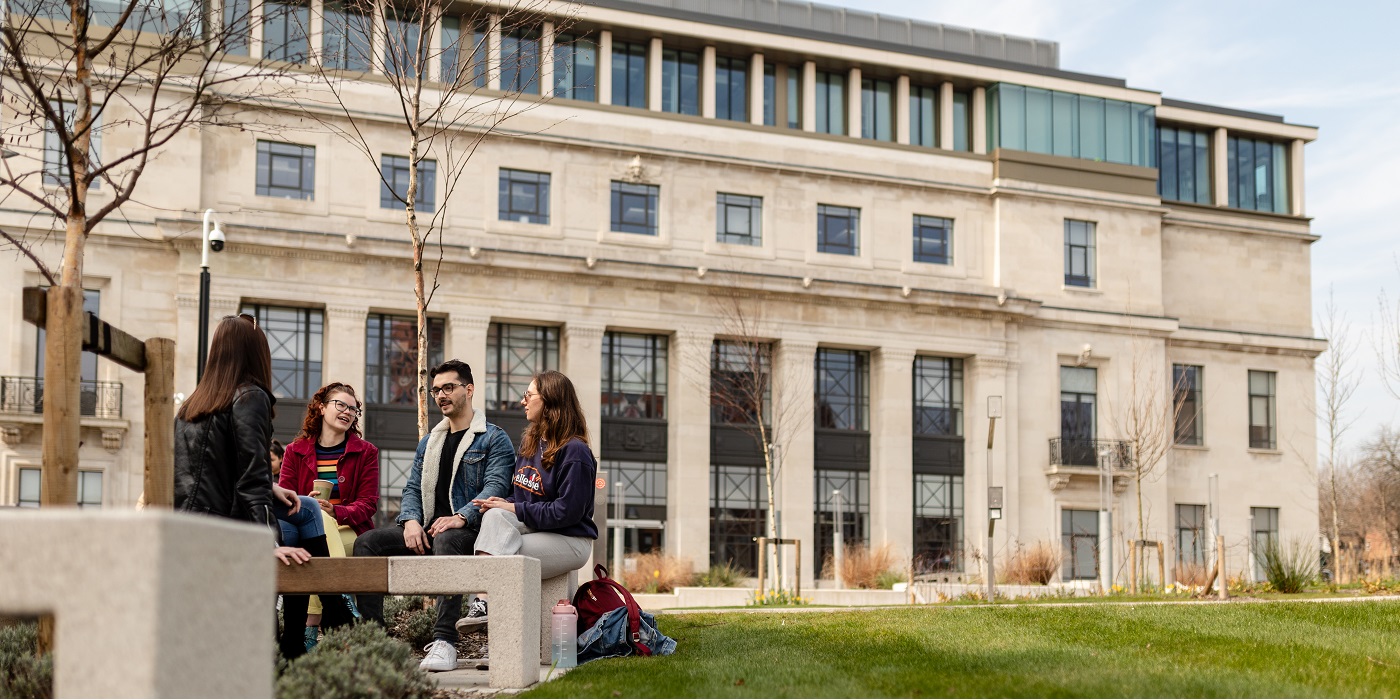 Whether studying with us at undergraduate or postgraduate level, our facilities in the School of Computing will enable you to build upon your expertise, giving you a solid understanding of how to use facilities in the sector. This means you can confidently take the next steps in industry or further study when you graduate.
Purpose-built teaching facilities
You'll be based in the Sir William Henry Bragg Building – an impressive development bringing our friendly, supportive and diverse community of students, researchers and academics together to collaborate in the same modern space. The Bragg building hosts a range of welcoming and accessible spaces, which will suit a variety of educational and social requirements.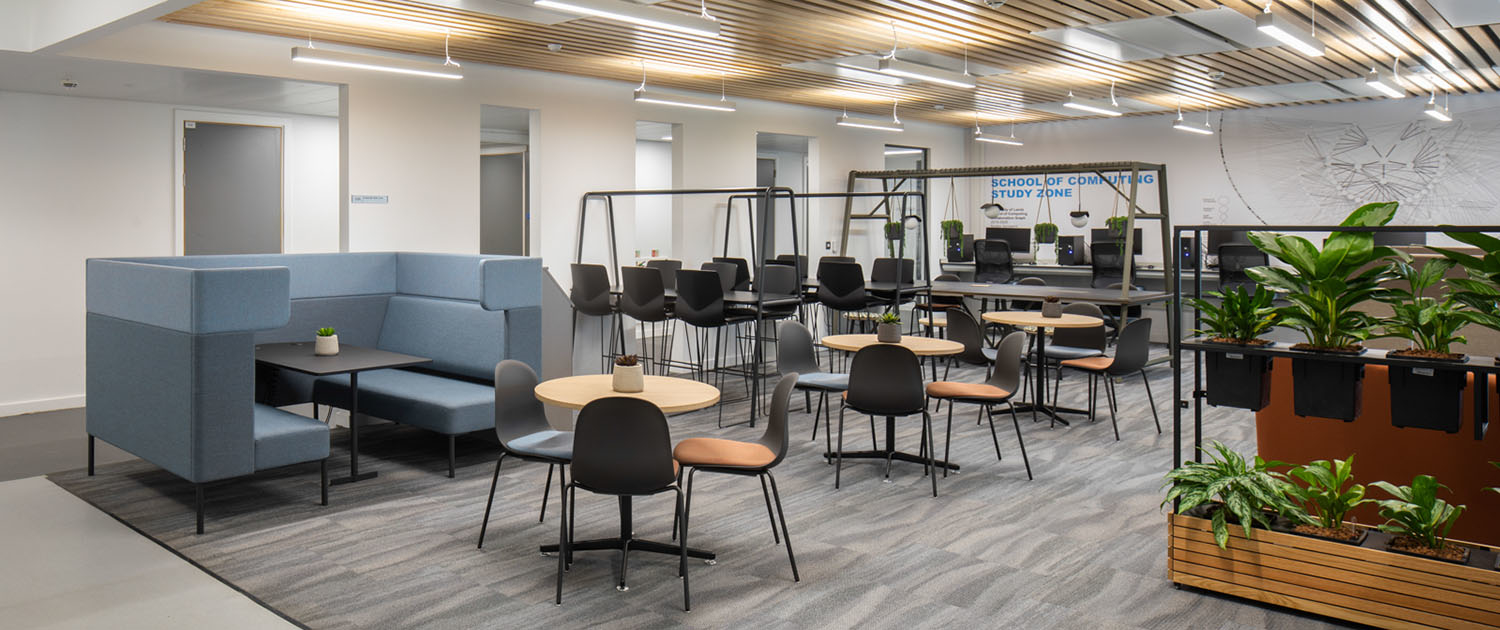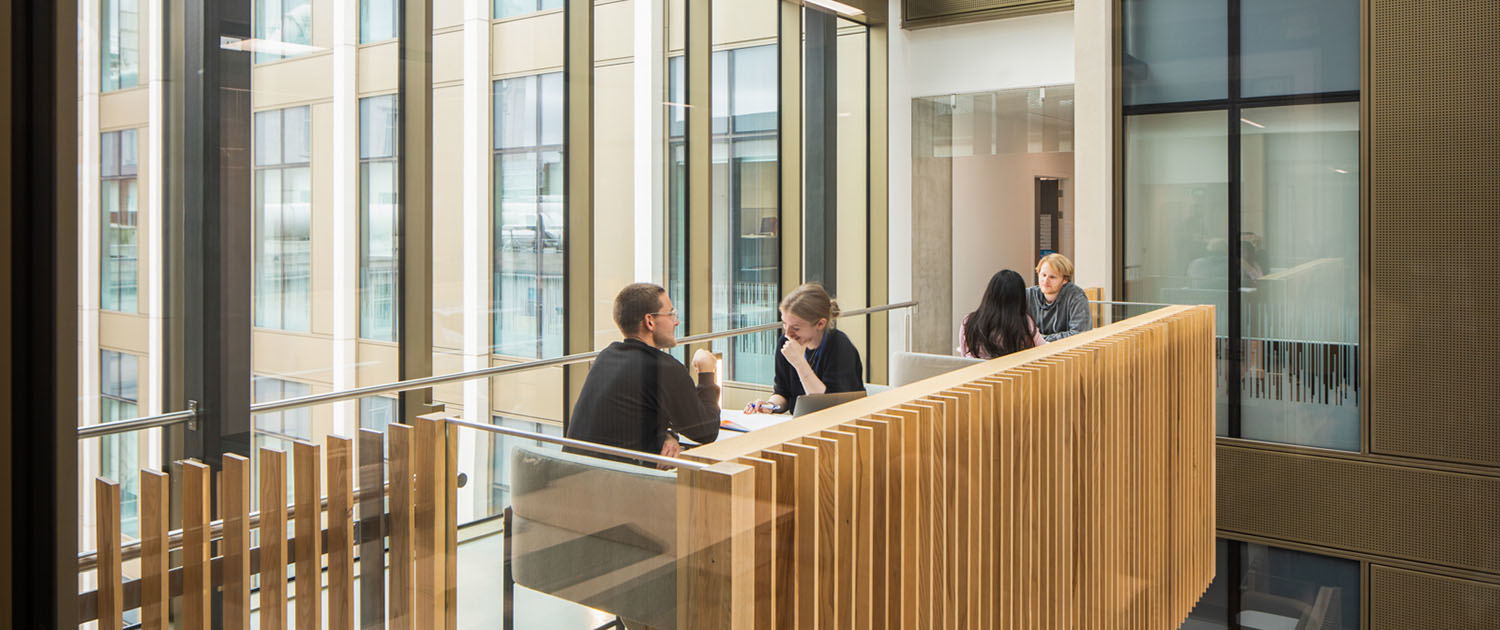 Specialist computer laboratories
Throughout your studies you'll have access to specialist labs, technology and academic support. Our specialist facilities include:
Robotics laboratories
Individual machines, equipped with Microsoft- or Linux-software, capable of performing rendering
A state-of-the art  computing cluster, equipped with Azure services, and a visualisation laboratory, including a Powerwall, benchtop display with tracking system, WorldViz PPT optical tracking system and Intersense InertiaCube orientation tracker.
Dedicated Linux laboratories with a combined capacity of an average of 150 machines
Take a virtual 360 tour of our Computing Study Zone, and Robotics Teaching Lab.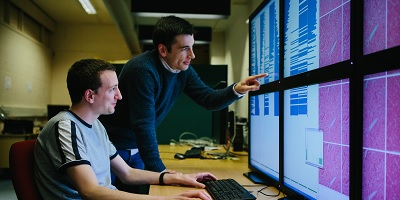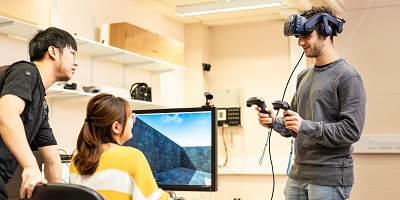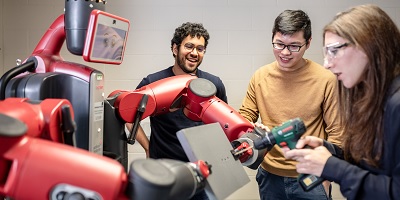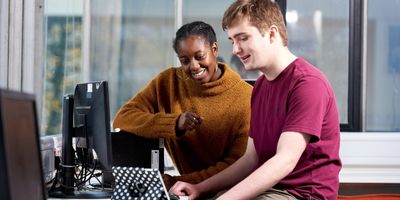 Facilities that optimise your learning
The School of Computing continually invests in the best facilities to provide a creative, cutting-edge learning environment. You'll find everything you need for your studies, including:
Lecture theatres and seminar rooms containing the latest audio-visual technology and professional presentation equipment.
Social spaces and cafés that make great places to relax or meet and work with friends and colleagues
Our dedicated employability hub gives you access to industrial placements, internships, employability sessions, presentations and workshops delivered by employers and graduate opportunities.
Leeds Institute for Data Analytics: State-of-the-art facilities in data analytics
EPSRC National Facility for Innovative Robotic Systems: A national resource for the fabrication of complex systems which can be used for academic and industrial collaborations.

Study facilities that support your work
From 24-hour computer clusters, libraries and silent study areas when you need to finish an assignment without interruptions to interactive spaces, cafes and group rooms for collaborative project work — there's always somewhere to go on campus to suit your study preference.
Take a virtual 360 tour of our campus and facilities.
<iframe width="560" height="315" src="https://www.youtube.com/embed/u4GTHjXbM_Y" frameborder="0" allow="accelerometer; autoplay; clipboard-write; encrypted-media; gyroscope; picture-in-picture" allowfullscreen></iframe>
<iframe width="560" height="315" src="https://www.youtube.com/embed/6hAUrjUXmGQ" frameborder="0" allow="accelerometer; autoplay; clipboard-write; encrypted-media; gyroscope; picture-in-picture" allowfullscreen></iframe>