AI-powered X-ray diagnosis technology awarded funding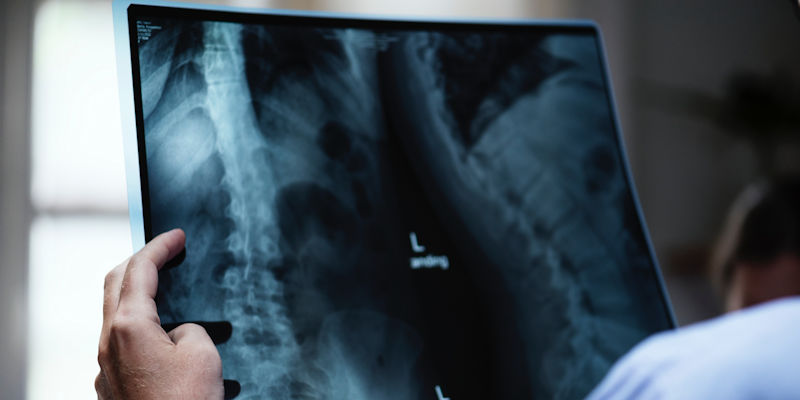 A new artificial intelligence (AI) company founded by two Advanced Computer Science MSc graduates has received funding to further develop its technology.
Saile Villegas and Reo Ogusu incorporated SeeAI in July 2019. The company is building deep learning-based technology to read radiographs, also known as X-ray images, and make medical diagnoses of bone fractures.
The technology aims to address the current shortage of radiologists in UK hospitals, which puts patients at risk.
Now, SeeAI has been chosen to receive £20,000 in funding from Opportunity North East (ONE) and the Scottish Government to develop a feasibility study for the technology. They will work alongside NHS Grampian, the University of Aberdeen and Canon Medical Research Europe.
"We are very excited to be selected among five organizations from a pool of 40 participants," said Reo, who graduated from Advanced Computer Science MSc in 2019.
"This funding will allow us to conduct a feasibility study to create AI algorithms that will interpret the x-ray images of wrist and ankle bones to detect and diagnose bone fractures."
The second phase of the programme will see two organisations receive £70,000 each to develop and test prototypes over a nine-month period.
Why use AI to interpret radiographs?
In 2018, 98% of UK trusts and health boards were unable to meet their reporting requirements within their contracted hours due to the shortage of radiographers. Some 42% of images sent to specialists went unreported.
However, it's thought that the time-consuming process of analysing radiographs could be more quickly and efficiently done by artificial intelligence.
SeeAI will reduce radiologists' workloads by using deep learning for diagnosis of the radiographs, and incorporate natural language processing techniques to analyse and generate the corresponding radiology report.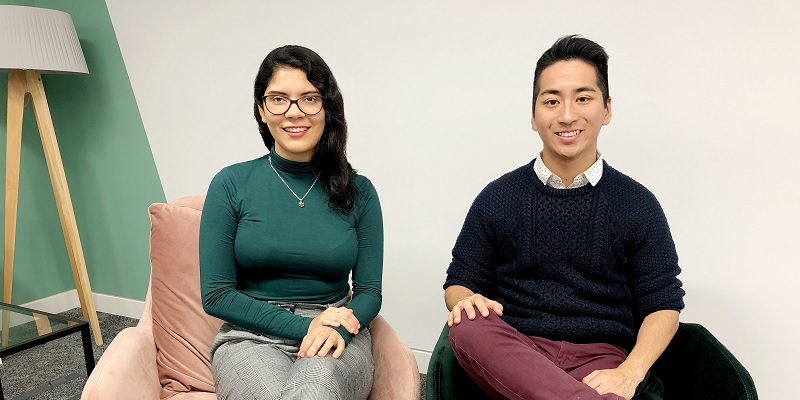 How SeeAI was born
Saile Villegas, from Mexico, and Reo Ogusu, from Japan, began working on the SeeAI project together during their Masters degrees. Having herself experienced a misdiagnosis from a serious injury in the past, Saile was interested in developing new technology that could prevent the same thing from happening to others.
"We plan to provide medical diagnostic tools that help radiologists reduce their workload and make use of their full potential," said Saile, also a graduate of Advanced Computer Science MSc.
"We aim to have the first product ready to start clinical validation trials by the end of 2020."
The project was supported by the University of Leeds' SPARK programme, which provides funding and advice for students who want to set up their own businesses.
Dr Andy Bulpitt, Professor Eric Atwell, Dr Ali Gooya, Professor David Hogg and Professor Roy Ruddle all provided invaluable knowledge and guidance throughout the development of the company.
SeeAI are based in NEXUS and are currently looking for partners to collaborate with – contact info@seeai.co.uk to discuss further.