Robotics
Robotics at Leeds
An interdisciplinary network driving innovation in robotics research
Visit website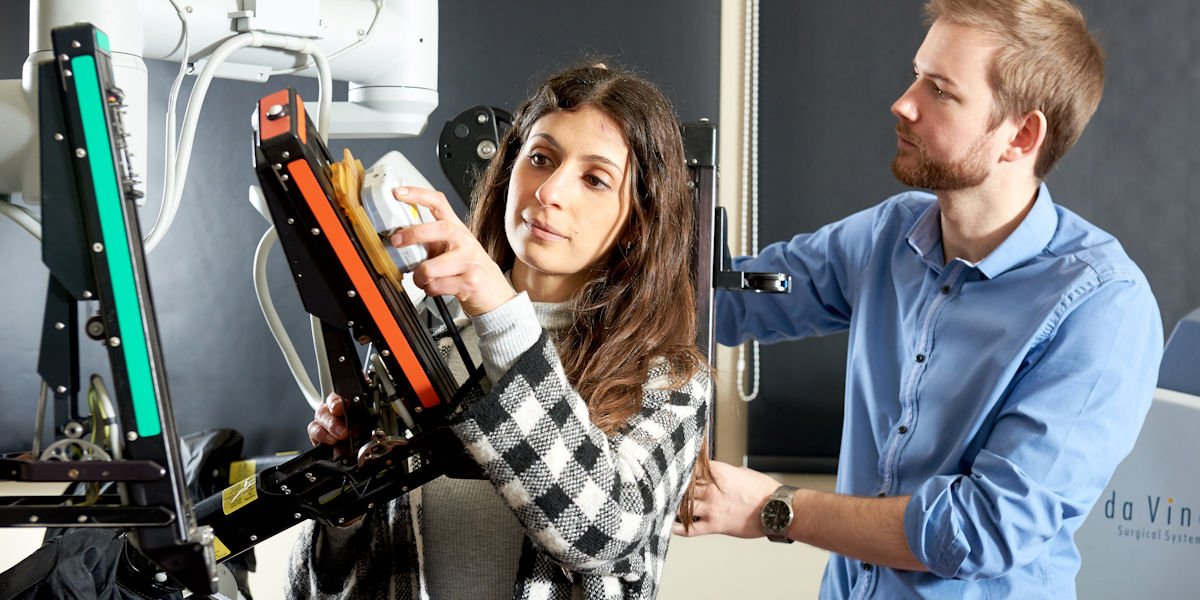 Visit website
Institute of Robotics, Autonomous Systems and Sensing
We promote cutting-edge research and education in the field of robotics, autonomous systems and sensing
Our research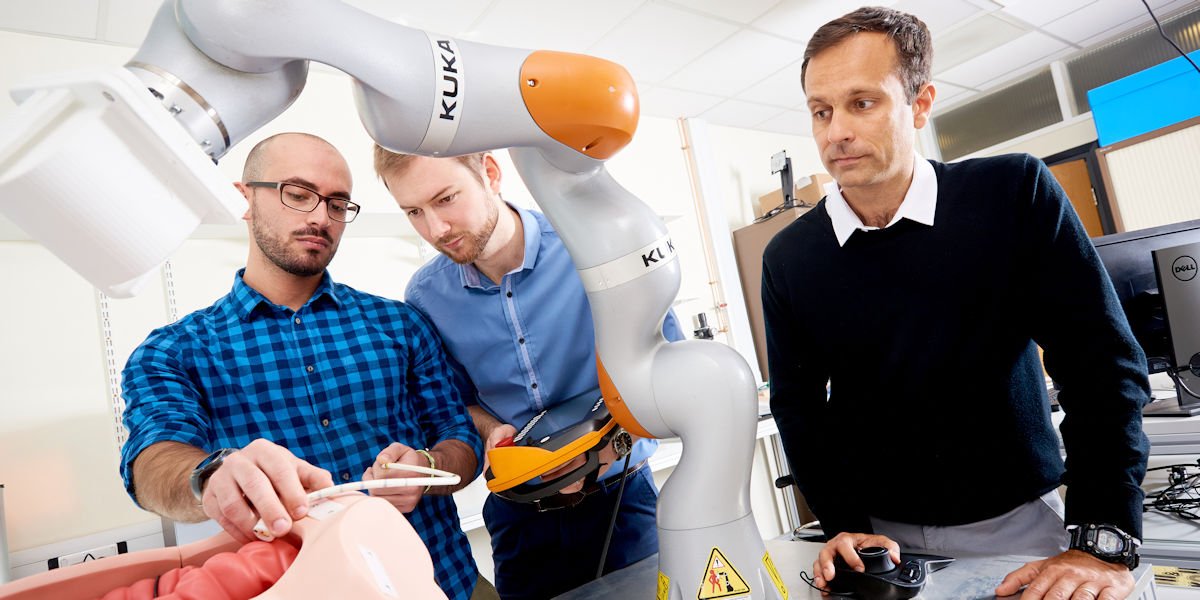 Our research
Institute of Design, Robotics and Optimisation
We design and analyse complex systems involving technology, people and services
Our research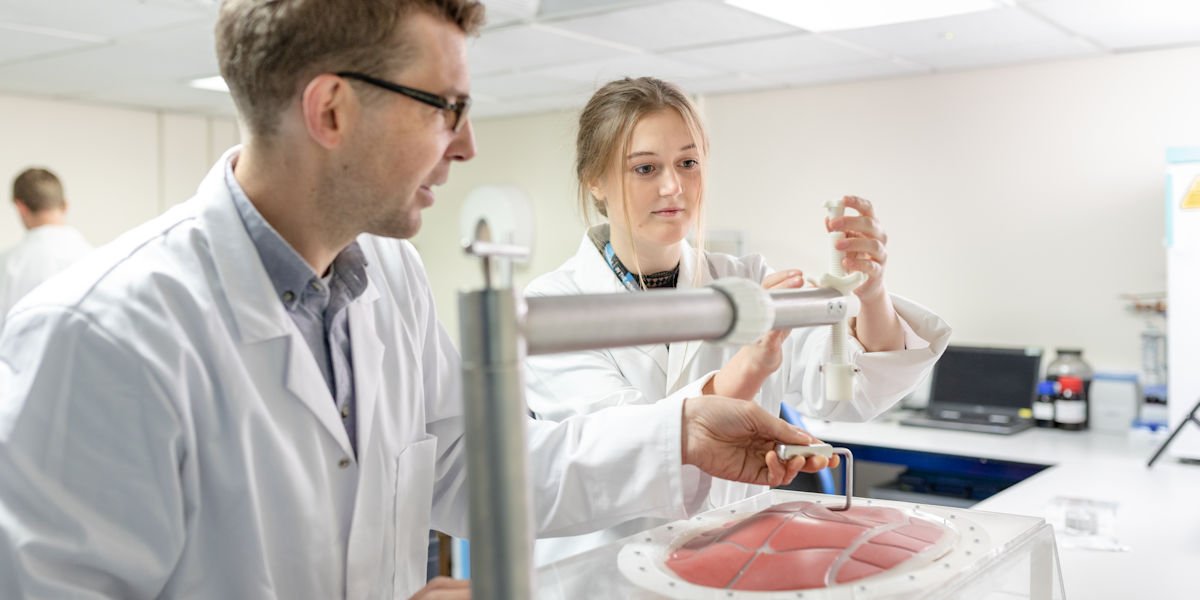 Our research
Scroll down
Robotics
The University is an outstanding environment to advance robotics science and make a concrete impact on society, thanks to the unique breadth of capabilities and resources available on campus.
Our research addresses key challenges on national and global scales through the development of novel robotic technologies. Our multidisciplinary community brings together researchers who have a shared interest in robotic systems, medical robotics, field and infrastructure robotics, and artificial intelligence.
<iframe width="560" height="315" src="https://www.youtube.com/embed/nNrugWV2xpo" frameborder="0" allow="accelerometer; autoplay; encrypted-media; gyroscope; picture-in-picture" allowfullscreen></iframe>
Contact us
If you have an enquiry about robotics research, please contact Professor Pietro Valdastri.
Artificial intelligence (AI)
A new design of robot, which can navigate and retrieve objects in a cluttered space in a way that is akin to how a human does, could be deployed into settings where workers require support.
More

on Humanlike computing
Intelligent robots that combine navigation, computer vision and AI to identify objects that need regular cleaning could help to prevent the spread of COVID-19 in busy public spaces.
More

on Preventing the spread of coronavirus
Our researchers are contributing to the rapid, global development of intelligent machines by exploring the integration of advances in deep learning, symbolic reasoning, vision, language and robotics.
More

on Artificial Intelligence research
Field and infrastructure robotics
Our researchers are designing robots that identify and repair infrastructure for a project which aims to tackle the Grand Challenge of Zero disruption from streetworks in UK cities by 2050.
More

on Self Repairing Cities
Engineers have developed a robot that has successfully navigated one of the narrow shafts of the Great Pyramid in an attempt to solve one of the big mysteries in Egyptian archaeology.
More

on Exploration robots
University of Leeds academics led international research exploring how drones, robots and autonomous systems can transform the natural world in and around cities for people and wildlife
More

on Robotics for urban nature
Business opportunities
Rob Bloomfield, Managing Director at Mechatech
Alumni | MRes Robotics
Mechatech are exploring human-machine interaction by developing robotic exoskeleton systems for medical applications alongside researchers from the University of Leeds.
Research opportunities
Harriet Peel
Student
To make bridge bearing inspection easier and more repeatable, I have developed a robotic platform that uses low-cost, off-the-shelf technology with cameras to carry out visual inspection and other sensors for corrosion detection.
Featured postgraduate researchers
To browse funded robotics projects, supervisors, research areas, and more PhD opportunities, visit phd.leeds.ac.uk.
PhD, Developing ultra-low-cost technologies for gastric cancer screening in low and middle-income countries
More

on Simone Calò
Study with us
Our degrees give students the chance to learn about the mechatronics, robotics and autonomous systems underpinning many important technologies in society, and the global industry and career opportunities in this emerging field.