International Women in Engineering Day 2020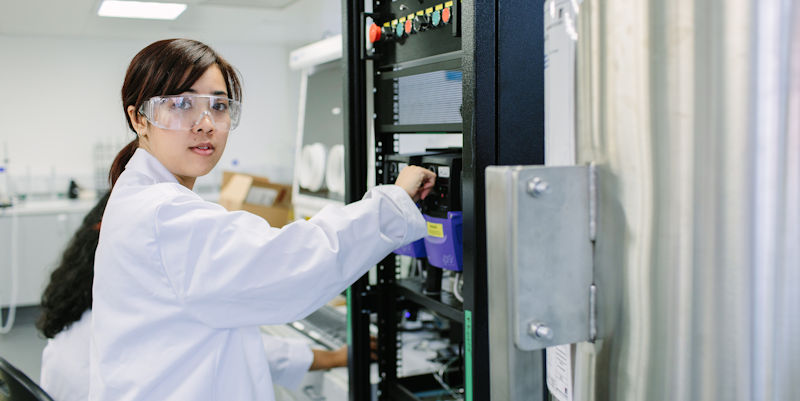 Join us in celebrating International Women in Engineering Day (INWED) on Tuesday 23 June by taking a look at the fantastic achievements of women across our Faculty.
National Women in Engineering Day was launched for the first time in the UK on 23 June 2014 by the Women's Engineering Society (WES) to celebrate its 95th anniversary.
In 2017, National Women in Engineering Day became international for the first time due to the interest and enthusiasm developed by the international audience and participants in the previous years. International Women in Engineering Day (INWED) was born to allow the celebration of women in engineering to become global. In 2019, WES celebrated its Centenary.
Women in STEM at Leeds
We have a strong commitment to supporting women in STEM and this is reflected in the number of female academics and students working and studying within the Faculty of Engineering and Physical Sciences. Find out more about our diverse student community from example profiles of our current students and alumni, including:
Athena SWAN Charter
We have received a prestigious Athena SWAN Silver Award from AdvanceHE, the national body that promotes equality in the higher education sector for our engineering schools, which includes Computing and a Bronze Award for Chemistry, Physics and Mathematics.
We are also proud of Footsteps: Celebrating The Diversity of our Staff, a brochure presenting profiles of a selection of colleagues working in the Faculty. The Footsteps initiative is a result from actions within our joint equality, inclusion and diversity strategy, stemmed from Athena SWAN.
Women at Leeds Network (WaLN)
As part of the University's support for women there is an active network, WaLN for all female staff and postgraduate students. The network runs monthly lunchtime meetings, evening events and supports an annual conference to bring together female colleagues from across disciplines.
Meetings cover a range of topics including invited speakers who share their experiences, career development such as fellowships and promotions, maternity leave and work-life balance and personal development such as confidence, mindfulness, unconscious bias.
Student Women's Engineering Society
There is a student led engineering society, an affiliated student group of the Women's Engineering Society, who aim to strengthen the link between female students by providing an exciting range of events to network.
Water Woman Award
Recognising the achievements of women in science and inspiring female researchers, the Water Woman Award (WWA) aims to shine a light on their efforts in an academic world in which the hurdles are still greater for females. Water@Leeds launched the Water Woman Award in partnership with Athena SWAN teams at the University, and is open to any colleagues at Leeds identifying as women and contributing to Water@Leeds missions.
This year's winners included Professor Lorna Dougan, Professor of Physics, School of Physics and Astronomy in recognition of a career of excellent achievements and commitment to support the next generations. Read more here.
Margaret Steel Award
Three students from the Faculty will embark on their Margaret Steel Award research projects. The award, in memory of Dr Margaret Steel, is a generous £1000 prize awarded to female students who showed a particular aptitude for innovation and want to develop an idea. The following students have been awarded this year's Margaret Steel Award:
Leeds researchers providing advice at the heart of Government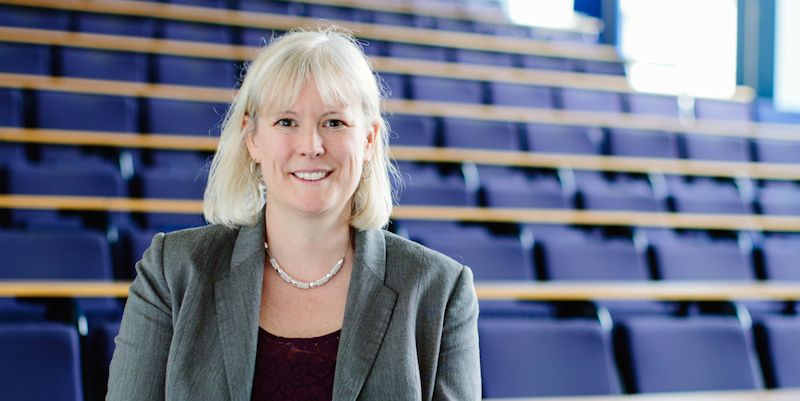 Cath Noakes, Professor of Environmental Engineering for Buildings, School of Civil Engineering is a member of SAGE and the hospital onset covid-19, environmental, and children's working groups. The children's working group is examining transmission in children and within schools.
Using the principles of fluid dynamics - the analysis of air flows – Professor Noakes' research team at Leeds simulate pathogen spread in hospitals and other public buildings and analyse how to reduce any threat through more effective ventilation, air-filtration and disinfection systems. They also look at microorganisms on surfaces, and model how people touching contaminated surfaces can move microorganisms around the environment and become infected themselves. Read more here.
Developing new cements and concretes that are greener and more durable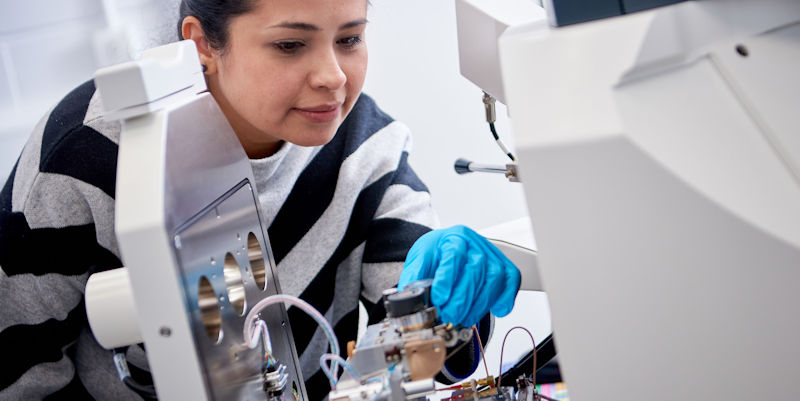 Civil engineering materials Professor, Susan Bernal Lopez wins prize for research into greener concrete. Concrete is one of the most widely used materials in the world, and as a result contributes to around 8% of the world's global CO2 emissions.
By studying new low-carbon cements, Professor Bernal Lopez and her team aim to develop sustainable cement alternatives that can be produced from wastes or by-products from different industrial, mining or agricultural processes. Read more here.
Assessing the problem of poor sanitation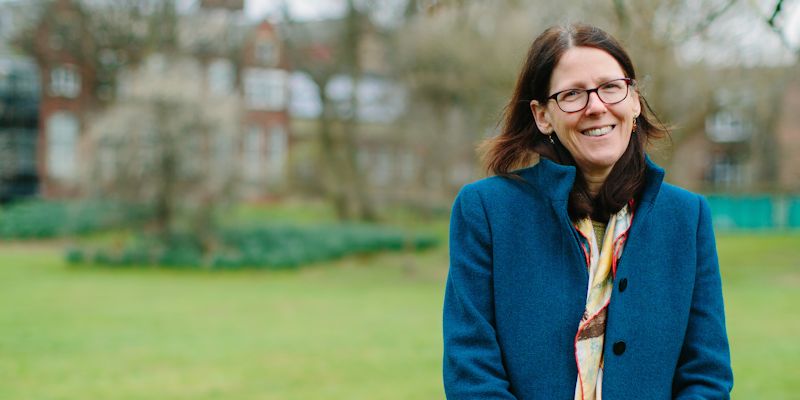 Barbara Evans, Professor of Public Health Engineering at Leeds is part of the expert team who are investigating a better way of measuring the number of people exposed to the health risks of poorly-managed sanitation systems which will help reveal whether the world is on track to deliver UN Sustainable Goal 6 (SDG6), the aspiration that everyone should have access to safe water and sanitation and that water should be well managed all over the world. Read more here.
Developing organs-on-chips to improve pregnancy outcomes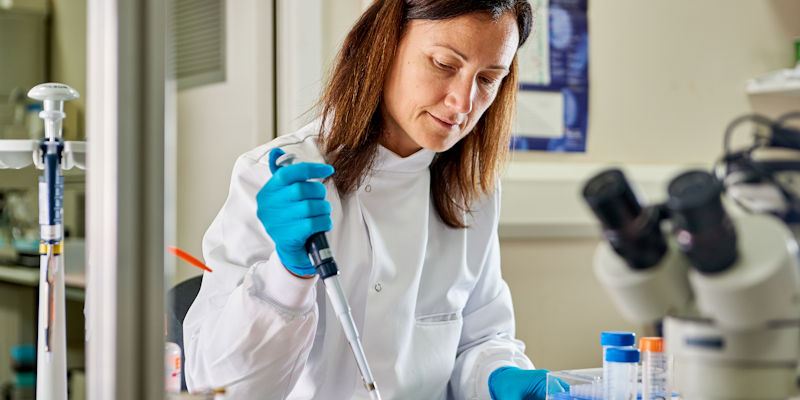 Pregnancy success as a result of in-vitro fertilisation (IVF) could improve due to research using organ-on-a-chip technology. Dr Virginia Pensabene is inserting real cells into a silicone chip in order to grow organs to investigate fertility problems. She is collaborating with scientists globally to further her research into growing organs-on-chips, with the aim of improving the efficacy of IVF procedures. Currently the success rate of IVF is as low as 30%. Read more here.
Further information
Follow us on Facebook and Twitter for more highlights of the amazing women in engineering here at Leeds.
Support INWED 2020 by using #ShapeTheWorld and #INWED20 on Twitter.