New Adam Neville Prize for best PhD in cement and concrete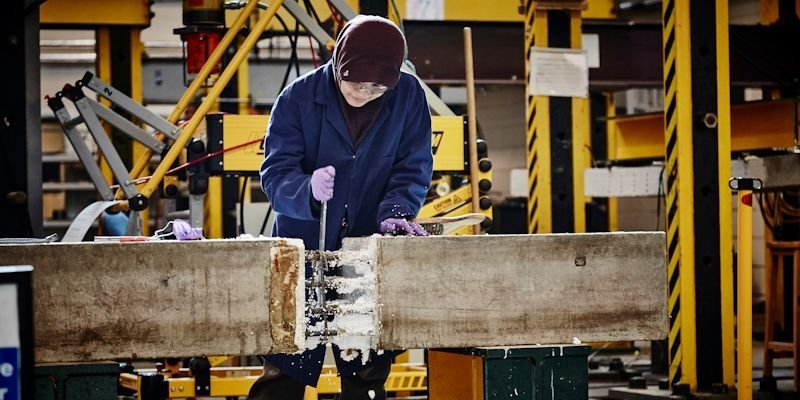 The University of Leeds and The Concrete Society have launched The Adam Neville Prize for the best national PhD in the field of cement and concrete.
This prize has been donated by the Neville family to honour the late Professor Adam Neville. Professor Neville was President of The Concrete Society from 1974 to 1975 and was head of the University of Leeds' Department of Civil Engineering from 1968 to 1978.
He was recognised internationally as a world-leading expert in concrete and wrote seminal textbook Properties of Concrete (Prentice Hall, 2011) known globally as the 'concrete bible' by engineering students.
The award, a £1,500 cash prize, will be open to all students in the UK who are studying for a national PhD, either full- or part-time, in the field of cement and concrete.
The prize will be given on a basis of a submission of an extended abstract, publications from the PhD project and a presentation at a conference.
The three criteria that will be used to judge the quality of the PhD thesis include: originality of the work; scientific and technical rigour; and significance of the contributions to practical applications in cement and concrete industries.
The School of Civil Engineering is now home to the Neville Centre of Excellence in Concrete and Cement Engineering. The aim of the Neville Centre is to be the first point of contact for both industry and academia to drive innovation and research-led education in cement and concrete.
The Centre, led by Professor John Forth, focuses on developing the links between current experts in the nano- and micro-structure and those in long-term macroscale performance.
Leeds will also be the home to a new Centre for Infrastructure Materials, a new joint project between the University of Leeds, Imperial College London and the University of Manchester.
The new facilities and funding, worth £4.5 million from the Engineering and Physical Sciences Research Council, will provide the opportunity to examine the life cycle of materials including cement, concrete and steel in different environments to understand their behaviour.
In Leeds the centre will be led by Professor Leon Black from the School of Civil Engineering. The research focus will be on the effects on materials as they age over a range of scales in space and time.
Further information
Submissions for the Adam Neville Prize can be made between 1 March - 15 April 2018.
To receive further information on how to apply, contact The Concrete Society at hr@concrete.org.uk