Crystallisation Science and Engineering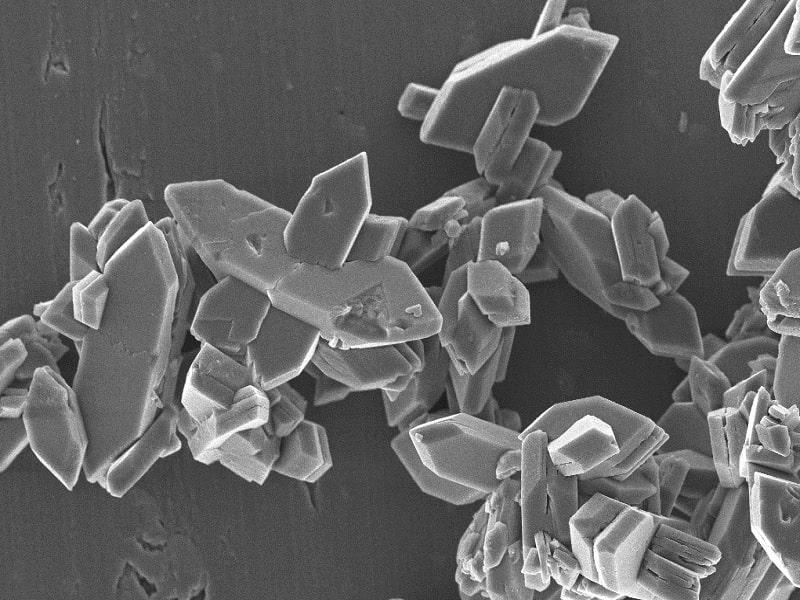 Start date: 23 January 2023
End date: 25 January 2023
Duration: Three days
Fees: £1075
Venue: Faculty of Engineering and Physical Sciences, University of Leeds
---
enquire
About the course
What will I learn?
This 2.5 day short course, delivered by academic and industrial experts, will outline the fundamental science and engineering of crystallisation processes.
How will I benefit?
On completion of the course, you'll have a deeper understanding of crystallisation science and technology to assist in process development and scale-up for the manufacture of crystals with desired properties.
Who should attend?
This course is for you if you're an engineer or scientist working in industries such as agrochemicals, biotechnology, food, fuels, personal care, pharmaceutical and speciality chemicals companies. It is relevant to those involved in crystallisation process development, scale-up, control and operations. It will also be of interest if you're a postgraduate or post-doc involved in research in the general area of crystallisation.
Programme
Provisional programme – please note this is subject to change
Day One:
Registration 08.45 – 09.10
Crystallisation Fundamentals
Crystallisation route map

Nucleation and crystal growth

Crystal morphology and habit modification

Fundamentals of polymorphism

Screening for polymorphs (solid form selection)

Solid-State Analysis

Characterisation of pseudo polymorphs (TGA, DVS, IGC)

Panel Discussion
Day one ends at 16:25
Day two:
Crystallisation Processes
Hydrodynamics, mixing and heat transfer in batch crystallisers

Workflow for crystallisation process development – a case study

Continuous crystallisation processes

Post crystallisation unit operations: Filtration and drying
Measurements and Control
Particle size and shape measurements and characterisation

Control of crystallisation processes for PSD

Process spectroscopic techniques (IR, UV-vis, Raman)

Particle properties and performance

Panel discussion
Day two ends at 16:45
Day three:
Co-crystals
Fundamentals of co-crystallisation and case studies of recent developments
Crystallisation modelling and software demonstrations
Molecular to crystal science modelling route map

Software demonstration: VISUAL HABIT

Digital design of crystallisation process

Software demonstration: Introduction to the crystallisation modules of gPROMS FormulatedProducts (Simulation and Global System Analysis)

Panel discussion
Day three ends following lunch which is at 13:25
Please note that due to limited capacities in our labs currently, we are not able to run live lab demonstrations. There will however be hands-on opportunities to use crystallisation modelling software.
Speakers
Course directors:
Dr Tariq Mahmud - School of Chemical and Process Engineering, University of Leeds
Dr Xiaojun Lai - School of Chemical and Process Engineering, University of Leeds
Confirmed speakers:
Full list of speakers available shortly
Fee information
Fees:
£1075
Fees are VAT exempt.
Course fees includes:
cost of tuition

course materials

lunches

refreshments
View our terms and conditions
Venue details
Faculty of Engineering and Physical Sciences
University of Leeds
Leeds
LS2 9JT
Detailed directions (including the exact location for the course registration and presentation room) will be sent out with the delegate joining instructions.
The nearest public car park is Woodhouse Lane (multi storey) at LS1 3HQ. The car park is open 24 hours. Charges apply, please click here for information and location details. Please note this car park is a fifteen minute walk to/ from our building and delegates should allow ample time to park and register for the course.
Car parking for visitors is unavailable at the University.
There is also limited on-street parking in the vicinity of the University.
Accommodation
You are responsible for your own accommodation, if required. A list of hotels close to the University will be sent with your course joining instructions.
What our delegates say
"Course was good, covered a variety of topics and catered for those in industry and academia" Almac Group Ltd
"It gave me a good understanding of crystal formation and analysis, which was everything I wanted from the course" Infineum UK Ltd
"The course offers a wide variety of topics which should appeal to people involved in all aspects of crystallisation or crystal work" University of Liverpool
Contact us
Helen Forsyth – Course Coordinator
CPD Conference and Events Unit
Faculty of Engineering and Physical Sciences
University of Leeds,
Leeds
LS2 9JT
E: cpd@engineering.leeds.ac.uk
Please note, the CPD team are currently working remotely due to covid-19 and therefore unable to be contacted by phone. If you have any queries please send us an email to the above email address – Many thanks.