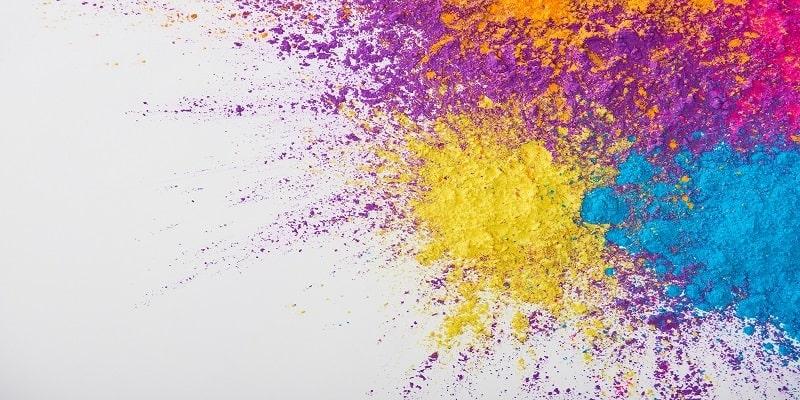 Start date: 23 January 2024
End date: 24 January 2024
Duration: Two days
Fees: £TBC
Venue: Faculty of Engineering and Physical Sciences, University of Leeds
---
enquire
About the course
What will I learn?
Powder flow and its significance in selecting the most appropriate mixers will be discussed. Quality assurance, powder sampling techniques, a practical discussion of the statistics of mixing and the value of statistics at the formulation stage will be covered. The handling, packaging and marketing of powder products will also be discussed.
This means that on completion of the course you'll have an understanding of:
the relevance of powder flow to the mixing process

the concepts of free-flowing, cohesive, segregating, structured and coated powder systems

how to practically and theoretically assess the quality of a powder mixture

how to specify equipment fit for purpose.
How will I benefit?
Emphasis throughout is on the industrial application of basic principles. You'll be given extensive interactive notes, and demonstrations, case studies and theory will be introduced wherever relevant.
Who should attend?
This course is relevant to you if you're concerned with quality assurance and the improvement of existing processes or if you're developing new product formulations and processes. It will be of particular interest if you work in any of the following industries:
food

pharmaceuticals

pigments

detergents

cosmetics

nuclear

plastics

general chemicals.
Programme
Day one – Tuesday 23 January 2024
The mixing process and powder flow

The selection of a mixer

The characterisation of powder mixtures

Cohesive mixtures
Day two – Wednesday 24 January 2024
Testing of mixers and sampling

The handling of powder mixtures

Mixer scale-up

Group or individual powder mixing clinic.
Speakers
Course Director
Professor Norman Harnby - School of Engineering, University of Bradford
Professor Harnby is a member of the School of Engineering at the University of Bradford and a Visiting Professor at both the University of Leeds and Iowa State University. He has been active in powder mixing research for over forty years and in that time has been an active industrial consultant throughout Europe, China, South Africa and the Americas.
Fee information
£TBC Fees are VAT exempt
Fees include:
cost of tuition

course materials

lunches

light refreshments

and the course dinner on Tuesday evening
Venue details
The course will take place at the Weetwood Hall Estate, which is situated to the north of Leeds at the junction of the A660 Leeds - Skipton road and the A6120 Outer Ring Road.​​
Weetwood Hall Estate
Otley Road
Leeds
West Yorkshire
LS16 5PS
UK
Accommodation
The course will take place at the Weetwood Hall Estate, which is situated to the north of Leeds at the junction of the A660 Leeds - Skipton road and the A6120 Outer Ring Road.
If you require accommodation and wish to stay at the course venue Weetwood Hall Estate please contact Emma Barker or Stevie Standerline E: reservations@weetwood.co.uk / T: 0113 230 6000 quoting 'CPD' and the 'Industrial Powder Mixing' course.

Bedrooms are subject to availability and the following rates:
Tuesday – Thursday, bed and breakfast £89 per night, for sole occupancy in a superior double room.

Please book your accommodation as soon as possible to avoid disappointment with availability. There is a full refund if cancelled within 48 hours of the due day of arrival. A list of alternative hotels is available on request and delegates are responsible for their own evening meals if required.
What our delegates say
"A very informative course that has given us some good ideas to take awayand use within our industry."
"An excellent course and well presented. Highly recommended for people working in the pharmaceutical industry with powder mixtures."
"Enthusiastic powder expert, with ability to explain complicated issues simply."
"Excellent overview of powders. Professor Norman Harnby's industrial experience is absolutely fantastic."
Contact us
Katie McCarthy – CPD Course Coordinator
CPD Conference and Events Unit
Faculty of Engineering and Physical Sciences
University of Leeds,
Leeds
LS2 9JT
T: +44 (0)113 343 5746
E: cpd@engineering.leeds.ac.uk
Stay up to date with the latest course news and developments by following the CPD, Conference and Events unit on LinkedIn and Twitter.