Aseptic Services for Managers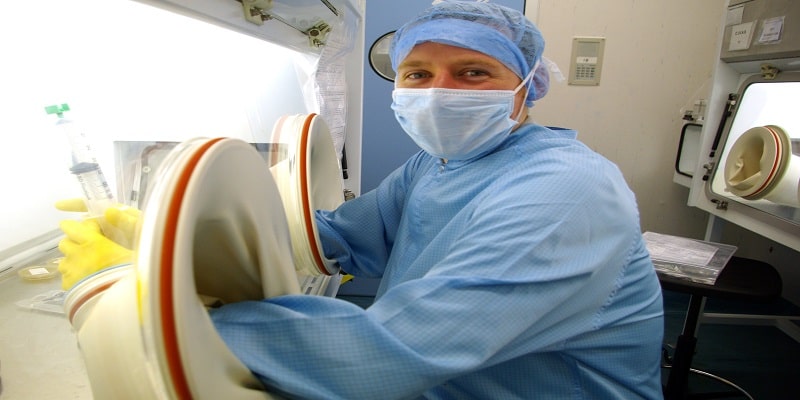 Start date: 8 May 2024
End date: 9 May 2024
Duration: Two days
Fees: £TBC
Venue: Village Hotel Leeds North
---
enquire
About the course
The Aseptic Services for Managers (ASFM) course has been developed by NHS TSET (the Technical Specialist Education and Training group) and is facilitated by the University of Leeds.
For more information about TSET, visit their website.
What will I learn?
This course is a follow-up to the Aseptic Preparation and Dispensing of Medicines (APDM) course for senior, experienced pharmacy staff involved in aseptic preparation activities.

The course aims to:
explore the role and responsibilities of the Aseptic Unit manager in the modern healthcare environment

address key current issues for aseptic services

equip you to respond to issues in your own units

appraise and discuss current guidance

provide workshop sessions giving you tools for improving working practices
How will I benefit?
The structure of the course will give you the opportunity to share practices with other delegates, and gain tips, solutions and resources to support practice back at base. You'll receive a recommended reading list and learning objectives for each session, and your course notes will contain all slides plus additional handouts and resource lists.
Who should attend?
This course is specifically designed for Aseptic Unit Managers, especially Accountable Pharmacists (AcP), Authorised Pharmacists (AuP) and Senior Technicians.

The course is also very relevant for Aseptic Unit Deputy Managers, those aspiring to a management role, and Senior QA/QC personnel in both licensed and unlicensed aseptic units.
Programme
The course is delivered via presentations from key speakers in the field with interactive workshops on both days to support delegates learning.
Day one
The NHSI Aseptic Services review – summary of findings and next steps

Current issues and priorities for the aseptic service manager

The responsive aseptic service meeting clinical needs

Workshop: Current problems and issues for the aseptic manager

Practical aspects of capacity and contingency planning

Parallel sessions: Management and prioritisation of the quality system / Managing hazards for operators

Training and developing your aseptic workforce

Managing a service crisis
Day two
RCA and CAPA Processes

Workshop: CAPA

Parallel sessions: EL audit portal development / ATMPs – Governance and operational impact on aseptic services

Preparing for EL(97)52 Audits and MHRA inspections

Microbiological issues in Aseptic Services

Question and answers session – Microbiological issues

The future for aseptics
Please note, CPD attendance certificates are given to delegates at the end of the course. We encourage you to plan your return travel to allow you attend the whole course.
Speakers
Course Director
Andrew Merriman, Lead QA Pharmacist, Betsi Cadwaladr University Health Board, Wrexham Maelor Hospital
Speakers
Ian Allen, Pharmacy Quality Assurance Regional Specialist (NW), North West Pharmaceutical Quality Assurance
Dean Bradley, Quality Assurance and Quality Control Manager, Institute of Cellular Medicine
Newcastle University
Emily Dawson, Clinical Pharmacy Team Leader for Aseptics & Nutrition, Leeds Teaching Hospitals NHS Trust
Shakeel Herwitker, Assistant Director of Pharmacy (Manufacturing), Royal Liverpool and Broadgreen
University Hospital NHS Trust
Emma Kirk, Lead Pharmacist Medicine Safety, Wirral University Teaching Hospital NHS Foundation Trust
Specialist Pharmacist: Lead Medication Safety, Specialist Pharmacy Service
John Landers, Divisional Director of Pharmacy, Manchester University NHS Foundation Trust, Chairperson of The North West Aseptic Services Group
Andrew Lowey, Lead Clinician - Clinical Pharmacy & Preparative Services, Leeds Teaching Hospitals NHS Trust
Mark Oldcorne, Consultant QA Pharmacist
Lauren Price, Quality Assurance Pharmacist, Leeds Teaching Hospitals NHS Trust
John Rhodes, Laboratory Consultant
Tim Sizer, Director of NHS TSET Healthcare CPD
Rufus Smith, Lead Pharmacist for Cancer and Technical Services, Yeovil District Hospital
Maloni Talbot, Pharmacy Aseptic Services Manager, Wirral University Teaching Hospitals NHS Foundation Trust
Fee information
Course fee: £TBC
Fees are VAT exempt
Fees include:
cost of tuition

course materials

light refreshments and lunches

course dinner on Tuesday evening
Accommodation for delegates is not included in the course fee and needs to be booked separately (see accommodation tab).
View our terms and conditions
Venue details
Please note there are two Village hotels in Leeds, the Aseptic Services course is held at the Leeds North hotel.
Village Hotel Leeds North
186 Otley Road
Headingley
Leeds
LS16 5PR
Directions to the hotel can be found here.
Accommodation
If you wish to stay at the course venue (The Village hotel North) please book your accommodation directly with the hotel using one of the below links so the hotel recognises and prioritises the booking as part of the ASFM group.
Important note: there are two Village hotels in Leeds, PLEASE ENSURE you search and book your accommodation at the LEEDS NORTH hotel.
We have negotiated two accommodation options/prices for our delegates, option one is a set negotiated rate (valid until one month before the course, and subject to availability) with no cancellations or modifications permitted. Option two is a flexible option permitting cancellation or modification free of charge up to 7pm day prior to arrival. This option gives delegates 10% off at the time of booking and is valid until the date of arrival, subject to availability.

Option 1 - Cancellations or modifications not permitted
Please use the below link to book bedroom rates @ £80 per room per night single occupancy;
https://reservations.travelclick.com/109090?groupID=3549175
Rate includes: breakfast, gym access and parking (if required)
Guarantee Policy: Full prepayment for the stay is taken at the time of booking.
Cancellation Policy: Cancellations or modifications are not permitted. Full cancellation charge for the entire stay will apply. In the event of cancellation or non-arrival you will be charged for the full stay.
Option 2 - Cancel or modify free of charge up to 7pm day prior to arrival
Please use the below link to book bedroom rates 10% off at the time of booking;
Code: UNLEE (for the 'add code' box) - the booking system will then show a University of Leeds rate and terms of booking as below https://www.village-hotels.co.uk/village-direct
Rate includes: room only, gym access and parking (if required)
Guarantee Policy: All arrivals require a credit card guarantee at time of booking. Full payment for your stay is charged to your credit card on the day of arrival.
Cancellation Policy: Cancel or modify free of charge up to 7pm day prior to arrival. First night's cancellation charge will apply after 7pm the day prior to arrival. In the event of a non-arrival you will be charged for the first night's accommodation
If you experience any issues with the above links or booking your accommodation please contact cpd@healthcare.leeds.ac.uk
What our delegates say
"An excellent use of two days for outlining what should be the current priorities for aseptic managers."
Jenny Humphreys, Royal Derby Hospital
"Excellent course, lots of useful information, a great opportunity to network."
Cathy Samsudin, Mid Cheshire Hospitals NHS
"This course provides an excellent oversight of Aseptic Services for new and experienced managers. Topics covered are relevant and the delegate can be assured that they will go back feeling inspired and motivated and most likely with a list of quality improvement suggestions for their own unit."
Marie Watson, University Hospitals of Leicester
"Great course, well delivered by all the experts. Leant a lot and looking forward implementing changes in our department."
Colleen Dossery, Barking, Havering and Redbridge University Hospitals NHS Trust
Contact us
Katie McCarthy – Course Coordinator
CPD Conference and Events Unit
Faculty of Engineering and Physical Sciences
University of Leeds
Leeds LS2 9JT
T: 0113 343 5746
Stay up to date with the latest course news and developments by following the CPD, Conference and Events unit on LinkedIn and Twitter.