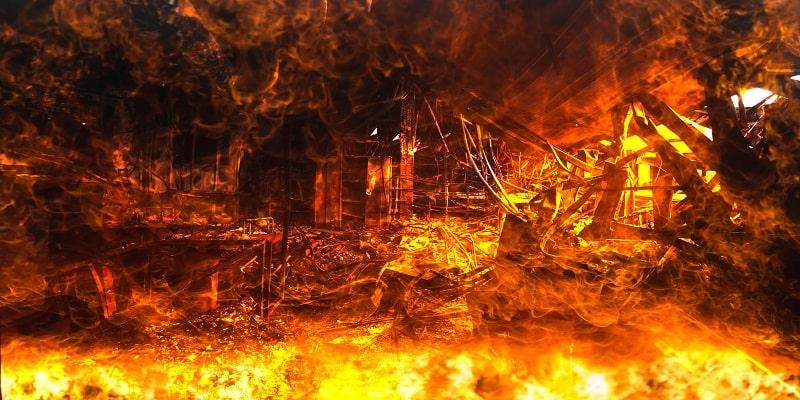 Start date: 2021 date TBC
Duration: Five days
Fees: £1595
Venue: Leeds venue to be confirmed
---
enquire
About the course
What will I learn?
Key pieces of legislation along with methods for identification and quantification of hazard and risk as well the strategic approaches to fire safety design will be reviewed. The engineering design of specific fire safety systems such as: means of escape, detection and warning, emergency lighting, smoke control and fire extinguishing will be presented and the main sources of more detailed information and guidance will be identified and reviewed. By necessity the course concentrates mainly on buildings; however, the principles presented are applicable to other systems.You'll also work through example calculations and design problems.
How will I benefit?
The course will give you a structured, organised and comprehensive framework for fire safety and building fire protection design. On completion of the course you should be in a position to make a significant contribution in the design of appropriate fire safety systems for a fairly complex building or structure. A full copy of the Building Regulations, Approved Document B will also be provided if you attend the first day of the course.
Who should attend?
This course is for you if you've recently been given responsibility in fire safety and if you're looking for structured and comprehensive guidance on the fundamentals of fire safety design methods and approved practices. It will be of particular relevance if you're:
an architect

a building technologist

a building surveyor

a quantity surveyor

a building control officer

an estate manager

a fire officer

a loss adjuster

a loss assessor

an insurer

a company fire safety officer

a Health and Safety Executive staff member

a fire consultant.
Programme
The 2021 course programme will be available approximately three months before the course, in the meantime please see below for the previous course details:
Day One: Means of Escape/Human Behaviour in Fires/UK and New EU Testing Standards
Regulatory Framework

Introduction to compartment fires

Means of escape

Human behaviour in fire - basic principles, modelling and design

Travel time as an alternative to travel distance

Testing standards
Day Two: Detection and Warning Systems, Emergency Lighting and Structural Protection
Hospital fire safety strategies

Detection and warning systems with case studies

Aspects of passive fire protection in building design

Emergency lighting

Alarm systems and sound level calculation

Fire Service perspective
Day Three: Smoke Control Systems (Ventilation and Pressurisation)
Smoke production and methods of control

Smoke control using applied airflows and pressure differentials

Smoke control for atria and large enclosures

Smoke control by dilution

The spill plume in smoke control design

Ventilation of enclosed car parks

Other fire engineered design examples

Hand calculation examples of smoke control
Day Four: Extinguishing installations - sprinkler and CO2 systems
Automatic sprinkler protection systems

Sprinkler system design calculations

Carbon dioxide suppression systems

Developing technologies for fire suppression
Day Five: Fire Safety Engineering (Risk Assessment)
Qualitative fire risk assessment – background to the legal framework and best practice

Practical fire risk assessments – conflicts and resolutions

Qualitative design review (QDR)

Quantitative fire risk assessment
Fee information
Course fees:
Full five days: £1595
Any one day: £410
Fees are VAT exempt
Fees include: cost of tuition, course materials, lunches, light refreshments, course dinner on Monday 19 April 2021
15% discount for members of The Institution of Fire Engineers (IFE)
View our terms and conditions
Venue details
Leeds – venue to be confirmed
Accommodation
Accommodation
Accommodation details will be available when we confirm the venue for this course
What our delegates say
"A perfect course to learn and understand the regulations for designing and risk assessing of buildings."
"A concise course covering the essentials of fire safety design; delivered by an excellent team of academics and practitioners."
"The course covers competently all aspects of fire protection keeping at all times with the latest standards and technology."
Contact us
Harriet Wills – Course Coordinator
CPD Conference and Events Unit
Faculty of Engineering and Physical Sciences
University of Leeds,
Leeds
LS2 9JT
T: +44 (0)113 343 2494
E: cpd@engineering.leeds.ac.uk
Accreditation
This course has been approved for 32.5 continuing professional development (CPD) hours by The Institution of Fire Engineers (IFE).