Civil Engineering project work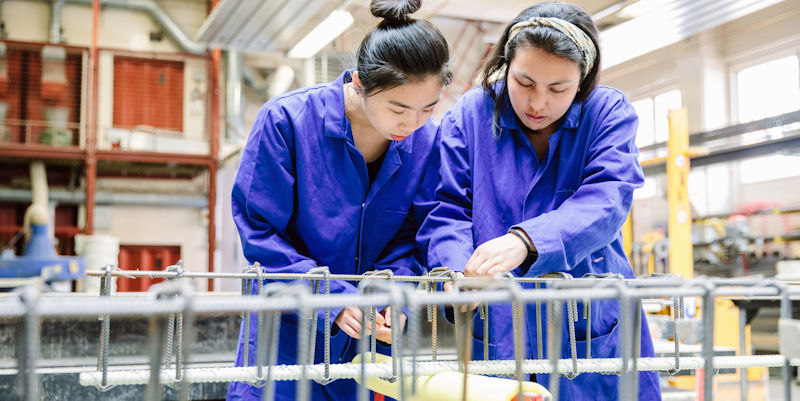 Civil Engineers work on projects that combine skills and knowledge to deliver a solution to a client. That's why we place a strong emphasis on project work throughout your degree. Our current students regularly say that project work is one of the most satisfying and challenging aspects of their course.
Integrated design projects run in each year of the programmes and you'll be able to apply your knowledge to diverse project briefs spanning a range of civil engineering scenarios. Sometimes working alone and at other times in groups, these projects will help you to see civil engineering from a broader perspective, piecing together the information gained throughout your course while developing your design and communication skills.
Year one - Integrated design project
From the start of your degree you'll be introduced to our integrated design projects. These projects will give you the opportunity to work as part of a team to create a solution to a real engineering problem. The year is characterised by a series of short creative design projects which allow students to engage with small-scale, real world design issues, including the practical understanding of form, materials and structural behaviour. These designs are located on a site within the campus so that students can develop site analysis and observational skills, and typically include a boundary structure, a pedestrian route including a footbridge, and a small pavilion. A parallel investigative project explores social, technical and environmental issues in a wider context.
Year two - Integrated design project
In your second integrated design project, you'll design a steel-framed and reinforced concrete-framed building structure. You'll be given the brief of a theoretical site plan of a certain shape and size and it's your job to design a building to fit on the site. You'll scheme up your design which will be vetted by firms of local consulting engineers, and once approved you'll use current codes of practice to undertake the detailed structural design of the buildings.
You'll also produce a design review report on the buildings that you've designed before creating a virtual 3D model of your design using computer aided design. This project will help you to understand the engineering design process, including an appreciation of factors such as: practicality; constructability; stability; robustness; durability; health and safety; and sustainability.
Year three
You'll be given a real-life engineering problem and will be tasked with providing a recommended solution to it, usually a road or rail route containing a structure such as a bridge. You'll produce an individual feasibility study to consider the broad aspects of the problem including environmental, technical and financial issues, and present a well-argued case for your chosen solution. In the second part of the project you'll work in a group to produce a design report for the chosen solution.
In the final stage you'll use computer aided design to create a virtual 3D model of the building using Building Information Modelling (BIM) software such as Revit. You'll then export this model into a structural analysis and design software package (Robot) to perform a full structural analysis. Carrying out this exercise will give you a taste of 'true BIM', i.e. using more than one software interface to contribute to a BIM model.
Design or investigative project
You'll also carry out an individual research project. The individual tuition guiding you through your independent study will help you to develop important analytical skills held in high demand by employers.
This project is heavily focused in the second semester but with projects allocated during your first semester so that you can immerse yourself in your topic and draw links from taught modules to your individual project.
Following initial lectures on developing the necessary study skills, you'll be guided by regular meetings with your project supervisors before submitting your aims and objectives, with the feedback received from this submission guiding your future study. Your dissertation is then submitted in May.
Example projects include:
a risk management strategy for the decommissioning project in Sellafield
analysis of water distribution systems
cable vibrations in cable stayed bridges
control of microorganisms in the indoor environment
resource recovery from waste
strengthening, repair and rehabilitation of (historic) structures
modelling transport mode/route choice
lifecycle costing of sanitation options for urban Africa and Asia
finite element modelling of masonry bridges with reinforcements
earthquake mitigation and prognosis.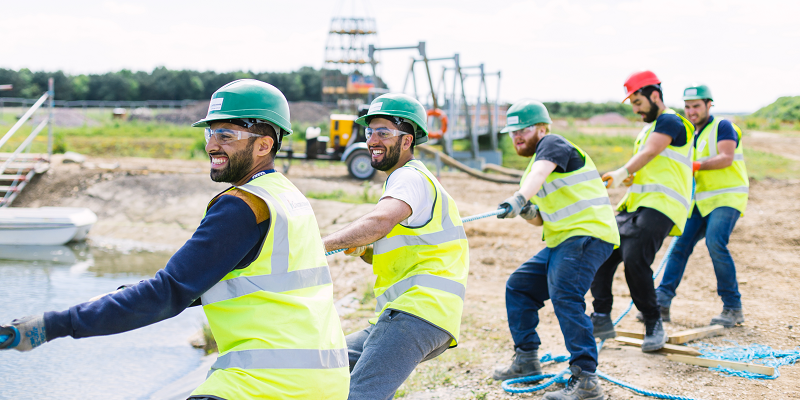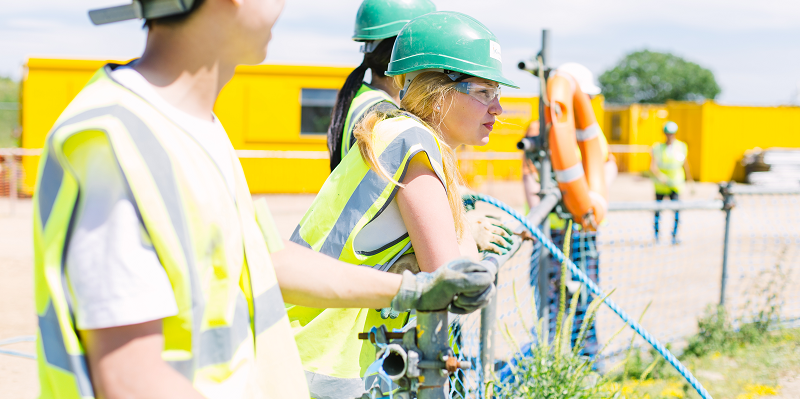 Constructionarium
You'll also have the opportunity to take part in our optional Construction Site Field Course module, which is an exciting hands-on construction experience contributing towards your third year. The course will challenge you to use your theoretical knowledge and practical skills on a reduced scale construction project, as well as providing you with an understanding of a wide variety of design- and construction-related issues.
You'll work in teams to construct scaled-down versions of bridges, buildings and other civil engineering projects over a five-day period. You must apply to take the module early in your second year and you'll be selected for participation on the basis of your academic and industrial/practical profile.
Year four (MEng) – Individual research project
If you decide to undertake the MEng year you will delve deeper into a topic which inspires you, and every year it results in some fantastic pieces of independent study. There have been a number of cases in recent years where our students have had their work published in scientific literature; a permanent record of their contribution to pushing forward the boundaries of our knowledge.
The project runs from October until May in your final year. You'll spend the early stages of the project in classes covering key skills. Following allocation of project titles, you'll meet regularly with your supervisors, who'll offer you personalised support to guide you through your independent study.
Project titles in recent years have included:
3D infrastructure reconstruction and modelling from photographs
achieving low carbon concrete
creating a resilient society by reducing resource use
energy efficient and safe hospitals
water, river modelling and flood alleviation
wind loading on civil structures
University of Leeds sustainable water consumption strategy
optimisation of lightweight steel systems
nuclear decommissioning: analysis of the UK scenario.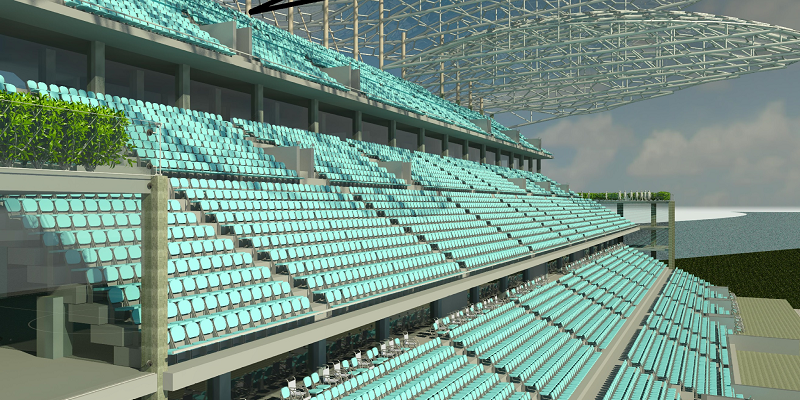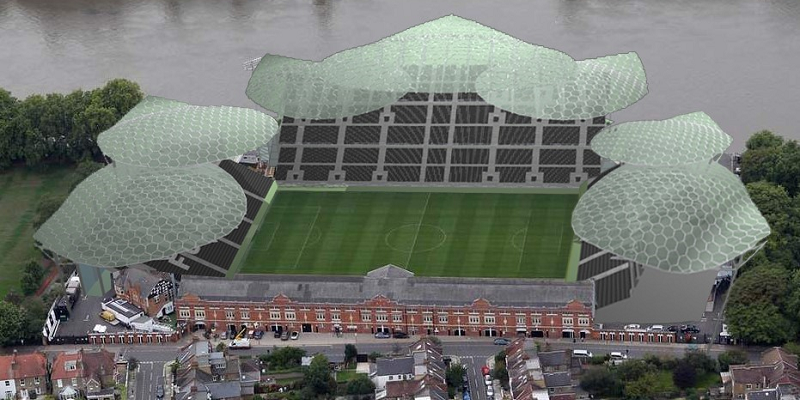 Integrated design project
In your final integrated design project you'll be given a real-life engineering problem, usually a project suggested by one of our industrial partners which is going to be built in the near future. The project spans various aspects, from the incorporation of the building in the surrounding area, operation, maintenance, life-span design, to the introduction of research and innovation outputs/products in various forms such as the energy harvesting consideration. The project is usually a landmark or critical infrastructure, meaning that it may have to be aesthetically pleasing, while simultaneously addressing aspects such as an extreme structural challenge (e.g. a skyscraper on top of a London tube line), its dynamic performance and its aerodynamic shape. The industrial partner has a dual role in this project; external engineers will be supporting you on the technical issues, as well as acting as the clients. You'll build the project incrementally producing feasibility analysis reports, architectural proposals, conceptual designs and finally the detailed design of the best structural solution as it is selected by the client.
In the final stage you'll produce a group report to consider the broad aspects of the problem including environmental, technical and financial issues, and present a well-argued case for the chosen solution. Computer aided design will be used to create a virtual 3D model of the building using Building Information Modelling (BIM) software such as Revit.
Recent projects include:
the re-development of Craven Cottage football stadium for Fulham Football Club
an iconic steel bridge in the UK countryside which embraces the surrounding area
a new landmark in the skyline of The City of London – a 300m tall skyscraper.
The main aim of this project is that you'll be working under the close supervision of an industrial partner and on a realistic timeframe, simulating the real-life environment that you'll experience working in industry. Ultimately, this project will help you to develop your problem-solving and decision-making skills as well as to enhance your written, mathematical and verbal communication skills. Our intention is that you'll be ready to understand the processes and adapt quickly to any industrial environment.