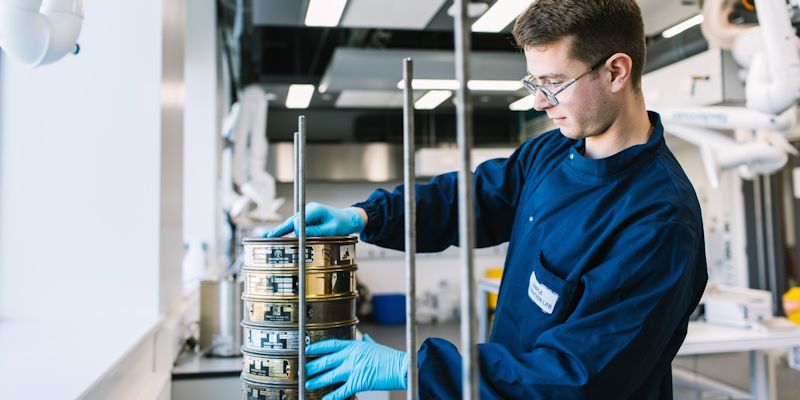 3rd in the UK for Civil Engineering – Guardian University Guide 2021
The School of Civil Engineering is globally renowned for its teaching, research and engagement with industry and government. We're one of the largest and longest established Civil Engineering schools in the UK with just over 50 staff and 800 students from over 65 countries studying with us.
The School is led by Head of School Professor Muhammed Basheer, supported by Professor Cath Noakes Director of Research and Innovation and Dr Andy Sleigh Director of Student Education.
Our achievements
University awards
Research Excellence Framework (REF) 2014
Every six years, the UK's four higher education funding bodies undertake an exercise to measure the quality of research undertaken by UK higher education institutions (HEIs). The funding bodies use the outcomes to inform the allocation of their research funding to HEIs. The Research Excellence Framework was the framework used in 2014.
Unit of assessment: Civil and Construction Engineering
3.04 overall quality profile
7th in the UK for research quality
2nd nationally for research power
100% of our research environment is conducive to producing research of 'world-leading' or 'internationally excellent' quality
92% of our research has either 'outstanding' or 'very considerable' impact
85% of our research is 'world-leading' or 'internationally excellent'
80% of our research outputs are 'world-leading' or 'internationally excellent'