Innovation Launchpad Network+ calls for new ideas for second round of funding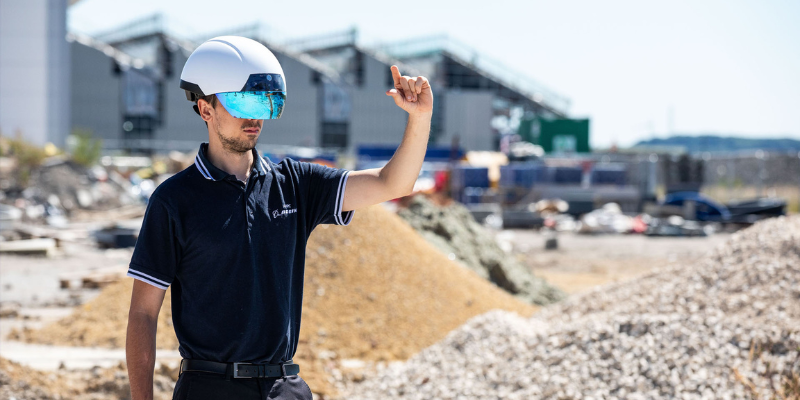 The Innovation Launchpad Network+ (ILN) has issued an open invite for academics to attend a free launch event to explore its latest developments and aims.
Following the announcement of second tranche of funding, the ILN – a £6.75 million scheme to improve collaboration between world-leading technology and innovation centres and leading academia, including the University of Leeds – will chair the hybrid event at Belfast's Ormeau Baths on Thursday 20 April from 11am–1.30pm.
While physical attendance has been limited to just 75, academics can attend online for free by signing up for the launch event at Eventbrite.
The ILN is funded by the Engineering and Physical Sciences Research Council (EPSRC) and led by the University of Sheffield, working with the Universities of Leeds, Strathclyde, Warwick, Bristol and Exeter. These collaborate with nine Catapult Network centres and regional innovation ecosystems to support businesses across healthcare, energy, emerging technologies and manufacturing, transforming new ideas into valuable products and services.
So far, the ILN has built on successful Catapult Fellows and Researcher in Residence (RiR) programmes to work towards its goal of creating an inclusive and integrated innovation community, delivering 100 world-class RiR projects.
The national research and innovation group's first phase attracted more than 120 enquiries from over 30 academic institutions across the UK. A vital aim of the programme's second round of funding is to foster new links between individuals and groups who are yet to engage with the Catapult Network's cluster of research centres, and will build on the scheme's three key themes: Net Zero, Resilience, Healthcare and Wellbeing, further developing a diverse portfolio of applications.
The event will be opened by Innovation Launchpad Network Director Dr Peter Osborne, who will introduce to each of the nine Catapult Centres in the network. He will be joined by various other speakers, who will be announced in the run-up to the event.
If you have some underpinning research that you would like to develop further with one or more of the Catapults, then we would like to hear from you.
Dr Osborne, who also serves as Senior Research Fellow at the University of Sheffield's Advanced Manufacturing Research Centre (AMRC), said: "The first round of the RiR scheme attracted some really strong proposals across all three themes.
"In tranche two, we hope to build on this initial interest and we would like to encourage applications from an even broader cross-section of researchers from all four of the home nations. If you have some underpinning research that you would like to develop further with one or more of the Catapults, then we would like to hear from you."
Digital Catapult's Senior Policy Research Manager, Jacinthe Nourrit, added: "We received high-quality applications for the first tranche of the RiR scheme and we are looking forward to receiving new Expressions of Interest for tranche two very soon. The event in Belfast will be a fantastic opportunity to welcome academics into our Network."
Brendan Lowry, Senior Innovation Partner at Digital Catapult, said: "The RiR scheme is a fantastic opportunity for academia and researchers to work alongside the Catapults, I look forward to welcoming academics from the region to our network."
You can sign up to attend the event online at Eventbrite. You can also keep up to date with the Innovation Launchpad Network+ by following it on LinkedIn and Twitter.