World Water Week 2023: How we're working to protect our most precious resource
Water is the most important resource in the world. To mark World Water Week 2023, we want to share the incredible work of researchers and academics who hope to protect it. 
This year's World Water Week (August 21-28) is focused on how innovation can overcome unprecedented challenges. The theme for 2023, "Seeds of Change: Innovative Solutions for a Water-Wise World", hopes to highlight how we manage water – with a strong focus on the ideas, governance, and innovations, and new approaches required to counteract an increasingly unstable, water-scarce planet.
The University of Leeds, and members of our Faculty, have a long history of collaborating on water studies. Here are some of the headline initiatives, projects, and research we're proud to be part of, which we hope will create a better future for all.
WASH Systems for Health
Millions of mothers, young children and infants lose their lives because of dirty water supplies and unsanitary conditions, but a new project hopes to prevent these deaths by improving water, sanitation and hygiene (WASH) in developing countries.
Members of the School of Civil Engineering, funded by the Foreign Commonwealth and Development Office (FCDO), are part of WASH Systems for Health, a five-year programme unveiled by the United Nations Water Conference in March. Our researchers hope to provide governments in sub-Saharan Africa and South Asia with more reliable and inclusive systems.
Working with IRC-WASH and London School of Hygiene and Tropical Medicine, the University of Leeds team hopes to improve the lives of the most vulnerable – those living in rural areas, urban slums, disaster-prone areas, and low-income countries, as well as the youngest members of society, as WASH-related diseases are among the leading causes of death in children under five.
Learn more about WASH Systems for Health here.
Water-WISER
Billions of people around the globe still lack access to safe water, sanitation and hygiene – a basic human right that so many of us take for granted. But a course led by the University of Leeds is equipping the next generation of scientists and engineers with the skills and knowledge to improve infrastructure and services for the poorest, most marginalised members of society.
The PhD in Water and Waste Infrastructure Systems Engineered for Resilience (Water-WISER), which is funded by the UK Engineering & Physical Sciences Research Council (EPSRC), offers students a unique opportunity to contribute to new knowledge to help us meet the goal of universal access to drinking water, sanitation and hygiene by 2030.
The project is led by Professor Barbara Evans of the School of Civil Engineering and water@leeds, working in partnership with Loughborough University and Cranfield University. You can read more about their fantastic work here.
Lancet Commission on WASH and Health
For the past 30 years, Professor Barbara Evans, who holds the chair in Public Health Engineering in the School of Civil Engineering, has also used her expertise to improve water provision for those in most need. Her work is centred on the delivery of SDG 6 – ensuring access to water and sanitation for all – with a particular focus on resilient and equitable sanitation services.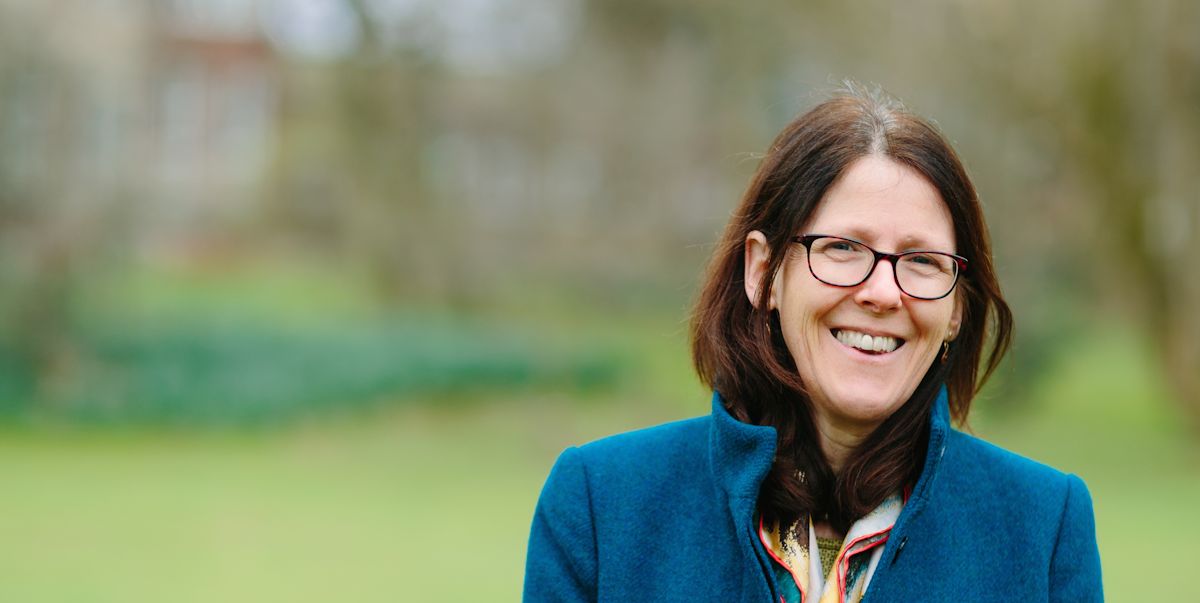 Professor Barbara Evans is a leading academic in the water and sanitation.
In this line of work, she has worked on several ground-breaking rural water supply and sanitation projects, most notably leading the development of the post-conflict reconstruction programme for urban sanitation and water supplies in Afghanistan.
She now co-leads the Lancet Commission on Water, Sanitation and Hygiene (WASH) and Health, set up due to concerns that the UN goal of universal access to safely managed WASH services appeared increasingly unattainable.
Find out more information on the commission and its aims here.
Water Poverty in England and Wales
It's easy to assume that clean water for all is only a goal for far-flung places. The shocking reality is that water poverty still blights the lives of many people at home, too.
PhD researcher Ruth Sylvester, with co-authors Dr Paul Hutchings and Professor Anna Mdee, recently published a paper in Water Policy that challenges the idea that vulnerable customers in England and Wales, who struggle with their finances, are to blame for the £3.5m bad debt accrued by 2020.
Although customers are no longer disconnected when they can't pay their bill, the root causes like unequal charges remain. The issue emerged in the 1990s, worsened by early privatisation that prioritised business interests over public consumers.
Learn more about water poverty in England and Wales by reading their findings here.
H2O for All
Researchers from the School of Computing and School of Civil Engineering are teaming up on H2O for All, a project funded by the European Commission to improve the quality of drinking water and reduce health risks from disinfection by-products. The Leeds team is working on engagement with consumers, policymakers, and water utilities, collaborating with many high-profile universities and businesses from around the globe on this life-saving project.
Read more about H2O for All here.
PhD studies
Protecting the environment through the management of wastewater was a key interest for James Exley. His EPSRC-funded PhD, "Development of 2D materials for water treatment", investigated the use of graphene oxide coated membranes as a way of removing textile industry dyes from wastewater – and his technique greatly improved the removal rates of dyes, offering fast and effective filtration of dyes from water.
Hafizul Hamid, a civil engineer at Department of Irrigation and Drainage Malaysia who recently completed his PhD in the School of Civil Engineering, has developed a computer model to investigate the impacts of climate change on water endowment in peninsular Malaysia. The project, "Quantifying uncertainties of multi-model climate change scenarios on the water crisis in Malaysia," used a combination of river gauge and satellite data. His models will be used to inform water resources planning in Malaysia.
Inspired by her experience of growing up in Cota – a small Colombian town in the Andes – Ángela Bayona-Valderrama's ongoing PhD focuses on the health risks associated with intermittent water supply systems. Supervised by Professor James Bartram, Dr Miller Alonso Camargo-Valero and Professor Barbara Evans in collaboration with a utility provider in Cajibío, Colombia, her findings will help provide practical recommendations for them to improve the safety of water storage.
Further information