Open and shut case – the benefits of good ventilation in schools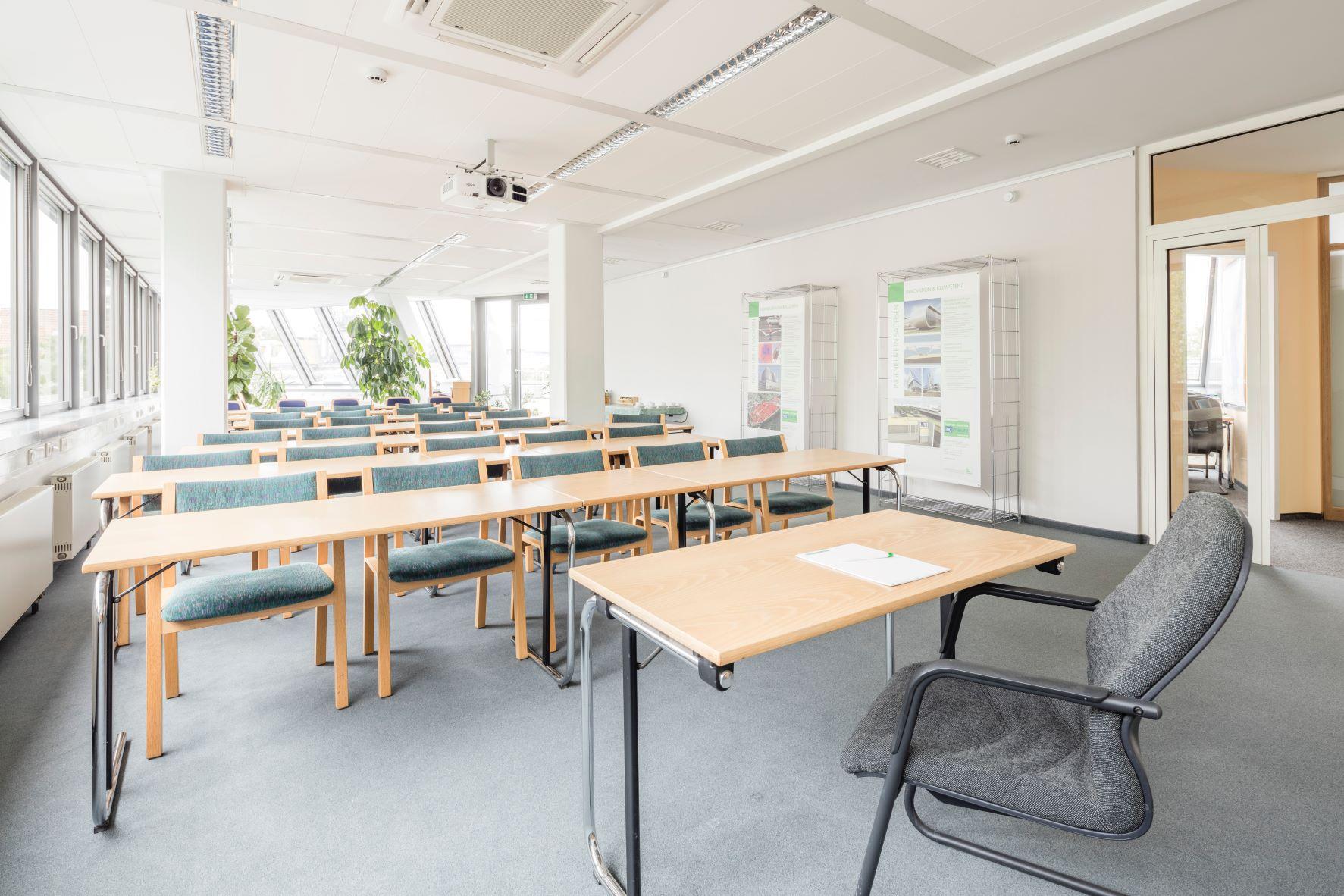 As the number of COVID-19 cases across the UK fall, head teachers are being urged to retain measures to keep classrooms well ventilated.
During the pandemic, school leaders were asked to try and increase air flow in school buildings as a way of reducing the risk of COVID-19 spreading among pupils and staff.
Leading scientists say the benefits of good ventilation extend beyond reducing the risks from COVID-19. It can reduce the spread of other respiratory conditions - such as colds and flu - and creates conditions where children find it easier to concentrate and perform at their best.
Writing in the TES, two of the country's leading experts on pathogen spread in buildings argue that maintaining good ventilation would help schools reduce absenteeism as pupils recover from the disruption to their education during the height of the pandemic.
Reduced infections
The article, by Professor Cath Noakes from the School of Civil Engineering at the University of Leeds and Dr Heny Burridge from Imperial College London, said: "It would be remiss to ignore ventilation and its importance in schools – especially if we really are 'learning to live' with COVID-19 or looking to boost attendance.
"Ventilation doesn't just reduce the risk of illness. Studies have shown that it can also improve pupils' concentration, cognitive performance, and productivity – in addition to reducing a range of respiratory symptoms.
"Schools with better ventilated classrooms have even been shown to have higher test scores."
The scientists said ventilation in schools could be achieved by opening doors and windows where it was safe to do so. But they added that other remedial measures could also be deployed: using fans or devices that clean the air by filtering out viral particles or disinfecting them.
"A study in the US reported data from 169 primary schools and kindergartens on infection rates (for COVID-19) and actions taken to reduce transmission.
"Those schools which had made ventilation improvements - opening windows and doors more frequently or using fans - had 35% lower incidence of infection while those that had also added in air cleaning devices showed a 48% reduction.
"Data also exists for other diseases. Respiratory illness in an army barracks was 33% higher in rooms where windows were closed, while a flu outbreak in nursing accommodation was 50% lower in a building with a high ventilation rate."
How to improve ventilation
The TES article describes simple steps that schools can take to boost ventilation:
Windows do not always need to be wide open. Smaller window gaps can give as good ventilation on chilly days as a wide-open window on a warmer or still/calm day.
Opening more than one window, or a window and a door, can help create more of a through flow, especially if they are on different sides of the room.
When it is cold outdoors, opening high level windows only can help to minimise cold drafts.
When the weather, noise, or pollution makes it difficult to open windows all the time, opening them for short bursts during breaks between lessons can still provide ventilation.
'Schools need to focus on air quality'
School managers should use carbon dioxide detectors to ensure rooms are well ventilated, advised the scientists, with readings regularly over 1,500 parts per million is an indicator of poor ventilation.
Professor Noakes said: "There needs to be long-term focus on ventilation in schools. It should not be something that we look at when there is an outbreak of an infection.
"Improving the quality of air inside schools is much more than reacting to an outbreak of an infection. It has much wider benefits that reduce absenteeism of staff and students and improves wellbeing and educational performance."
Professor Noakes is part of a team of researchers investigating the role of air cleaning technology in primary schools in Bradford. That study is expected to publish its findings in the coming months.
Figures from the ONS show that the level of COVID-19 infections across the country is falling. During the week ending 13 May, one in 55 people in England were infected; one in 40 in Wales; one in 60 in Northern Ireland; and one in 45 in Scotland.