Professor Alex Frangi praised for pioneering work in computational medicine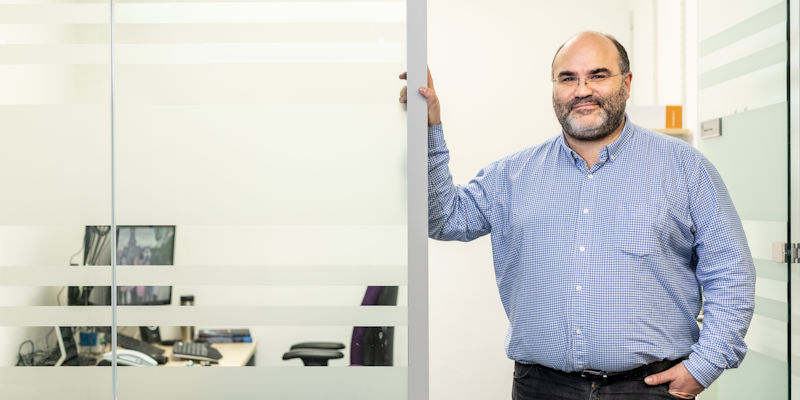 The IEEE Engineering in Medicine and Biology Society (EMBS) awarded Professor Frangi for his medical imaging and computational modelling research, which has extensive clinical and innovation impact.
IEEE EMBS established the Technical Achievement Awards to recognise outstanding achievements, contributions, and innovations in any area of bioengineering.
Professor Frangi holds joint appointments in the Schools of Computing and Medicine at Leeds, and a honorary appointment at KU Leuven, Belgium.
His expertise in medical image computing and image-based computational physiology has generated novel clinical research and industry innovations spanning 20 years.
Throughout his career, Professor Frangi developed new model-based image analysis and image-based modelling methods for precision imaging improving cardiovascular, cerebrovascular, and musculoskeletal research and patient care.
On receipt of the award, Professor Frangi said:
"I am deeply honoured and thankful for this award from the IEEE EMBS.
"Indeed, the best professional award that exists is the one given by one's colleagues, those who know your work and can judge its impact. I want to thank my nominators, reviewers and IEEE staff.
"I want to thank all the people I worked with through the years: graduate students, postdoctoral fellows, academic colleagues, clinical collaborators, professional services, and industrial collaborators. Our work is trully team science and an interdisciplinary endeavor.
"Finally, I have a large family that is my pride and has been my anchor throughout the years. This is also their award and a recognition to their influence in me and my career."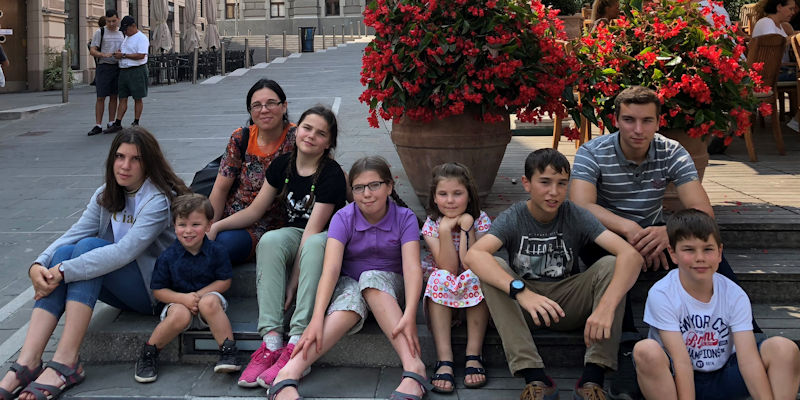 Alex loves spending time with his wife, Silvia, and their 8 children: his favourite team and project.
Academic excellence
Professor Frangi's work encompasses over 250 international peer-review publications in leading engineering journals and top clinical journals. Collectively, they have attracted nearly 27,000 citations to date.
He is the lead author of the widely recognised Frangi filter, which was the most cited paper from the premier Medical Image Computing and Computer-Assisted Intervention (MICCAI) Conference.
Professor Frangi's most recent accolade is a £2.7m grant awarded by the UK Royal Academy of Engineering, through a prestigious Chair in Emerging Technologies, the second ever held in Leeds.
The grant will enable a 10-year focus on computational precision medicine for in-silico trials. It will bring together innovative medical image computing, and image-based computational physiology techniques, to speed up the development of medical devices.
Collaborative research
Professor Frangi's work on image-based computational biomechanics in aneurysms is world-renowned. He collaborated with Philips, Boston Scientific, and Penumbra to understand aneurysm rupture, blood flow and clotting, and to develop intervention planning systems for endovascular repair. Methods are commercialised by a spin-off from his former lab in Barcelona, GalgoMedical SA.
His research group delivered the most extensive automatic extraction of cardiac data in the UK Biobank, which is globally accessible to professionals conducting vital research into the most common and life-threatening diseases.
In the musculoskeletal domain, methods developed by Professor Frangi's team have delivered improved osteoporosis diagnosis and are commercialised by software company GalgoMedical.
Further information
IEEE Engineering in Medicine and Biology Society (EMBS) and its members inspire a global community to innovate for a better tomorrow. Find out more.